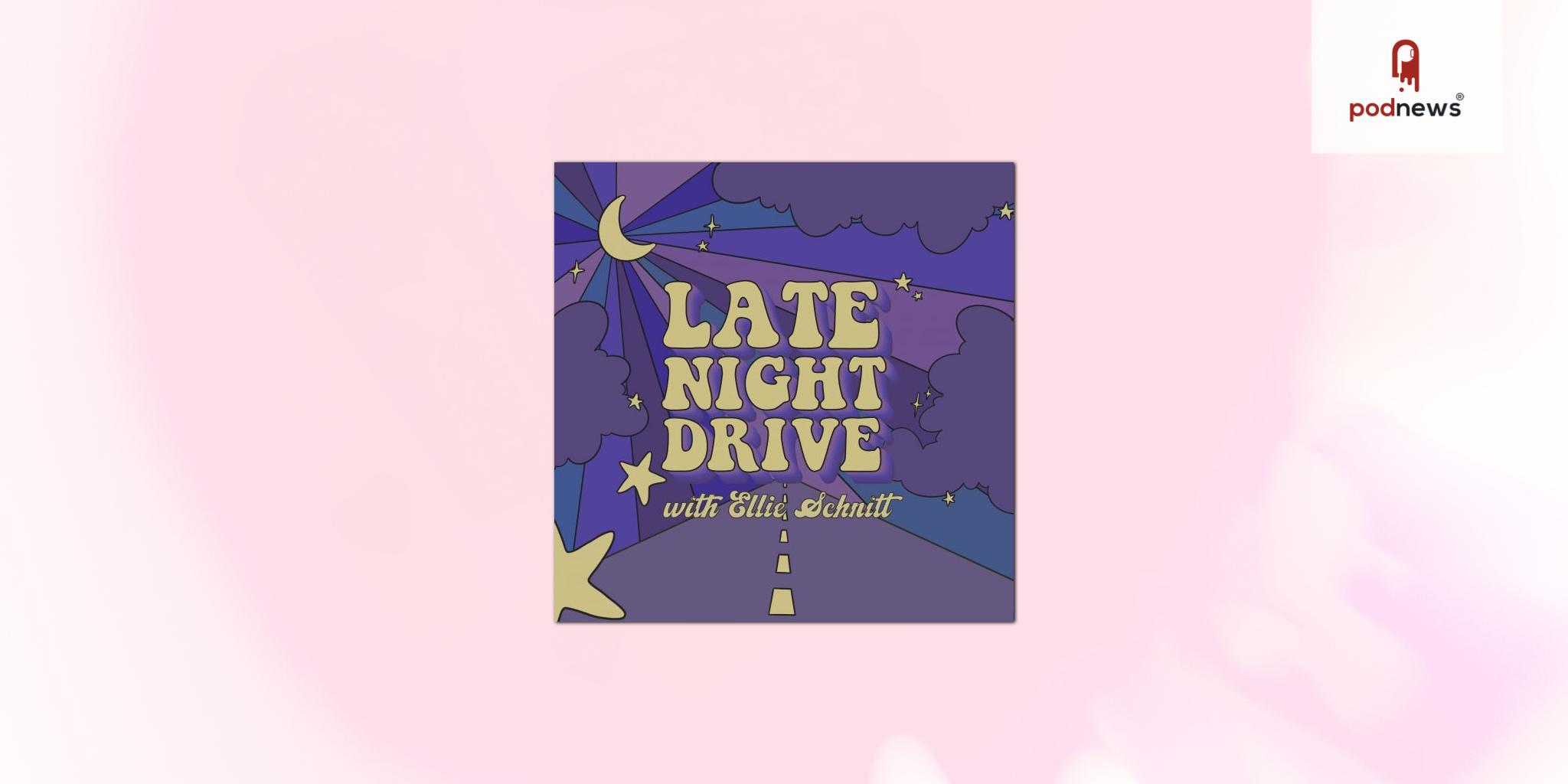 AdLarge Welcomes Late Night Drive with Ellie Schnitt Podcast to Sales Portfolio
Press Release · New York, United States ·
AdLarge announced today the addition of the Late Night Drive with Ellie Schnitt podcast to its ad sales portfolio. The podcast, which launched today, is hosted by well-known media personality Ellie Schnitt, and expands on health and wellness content; specifically focusing on mental health, love, and navigating adult life. Ellie's engaging personality and undeniable charm offers listeners a safe space to be yourself and talk openly with someone that can relate.
With almost 200,000 followers on Instagram and over 552,000 on Twitter, Schnitt is the former host of the popular Barstool Sports podcast, "Schnitt Talk." Ellie became one of the most well-known talents in the Barstool Sports universe and is now covering all things pop culture; from high school experiences to dating and relationships; with Late Night Drive with Ellie Schnitt.
"I am so excited to launch my new podcast with AdLarge," said Schnitt. "Finding a partner that supports my vision of providing a comfortable space where my listeners can take a deep breath was extremely important to me!"
Cathy Csukas, Co-CEO, and Co-Founder of AdLarge said, "Ellie's ability to tell-it-like-it-is genuinely engages her audience and offers a unique perspective on adulting in 2022. She has captured the attention of impassioned millennials nationwide and we're delighted to share her powerful reach with our advertisers."
Late Night Drive with Ellie Schnitt is available wherever you listen to podcasts.
About AdLarge
AdLarge Media is an industry-leading independent ad sales company connecting audio publishers, brands, and audiences. Founded in 2011, the diverse audio portfolio at AdLarge reaches over 200 million listeners globally across all audio platforms. The AdLarge team is composed of top industry experts in podcasting, radio, and streaming, with ad clients ranging from Fortune 500 companies to emerging DTC brands. Founders Cathy Csukas & Gary Schonfeld were named two of the "Top 20 Leaders in Radio" in 2021, and Csukas has consistently been named one of the "Most Influential Women in Radio" by Radio Ink. AdLarge also continues to receive industry recognition for the Annual Podcast Buying Guide which provides an in-depth analysis on the most current insights, research, and expert advice available on the rapidly evolving medium. Since entering in 2013, AdLarge has maintained a top-ranked position with Nielsen's RADAR® Network Ratings. Committed to the highest standards of customer service, team up with them from anywhere at adlarge.com.
Listen
This is a press release which we link to from our daily newsletter about podcasting and on-demand. This is reprinted verbatim; we may rewrite headlines and descriptions.
This page contains automated links to Apple Podcasts. We may receive a commission for any purchases made.