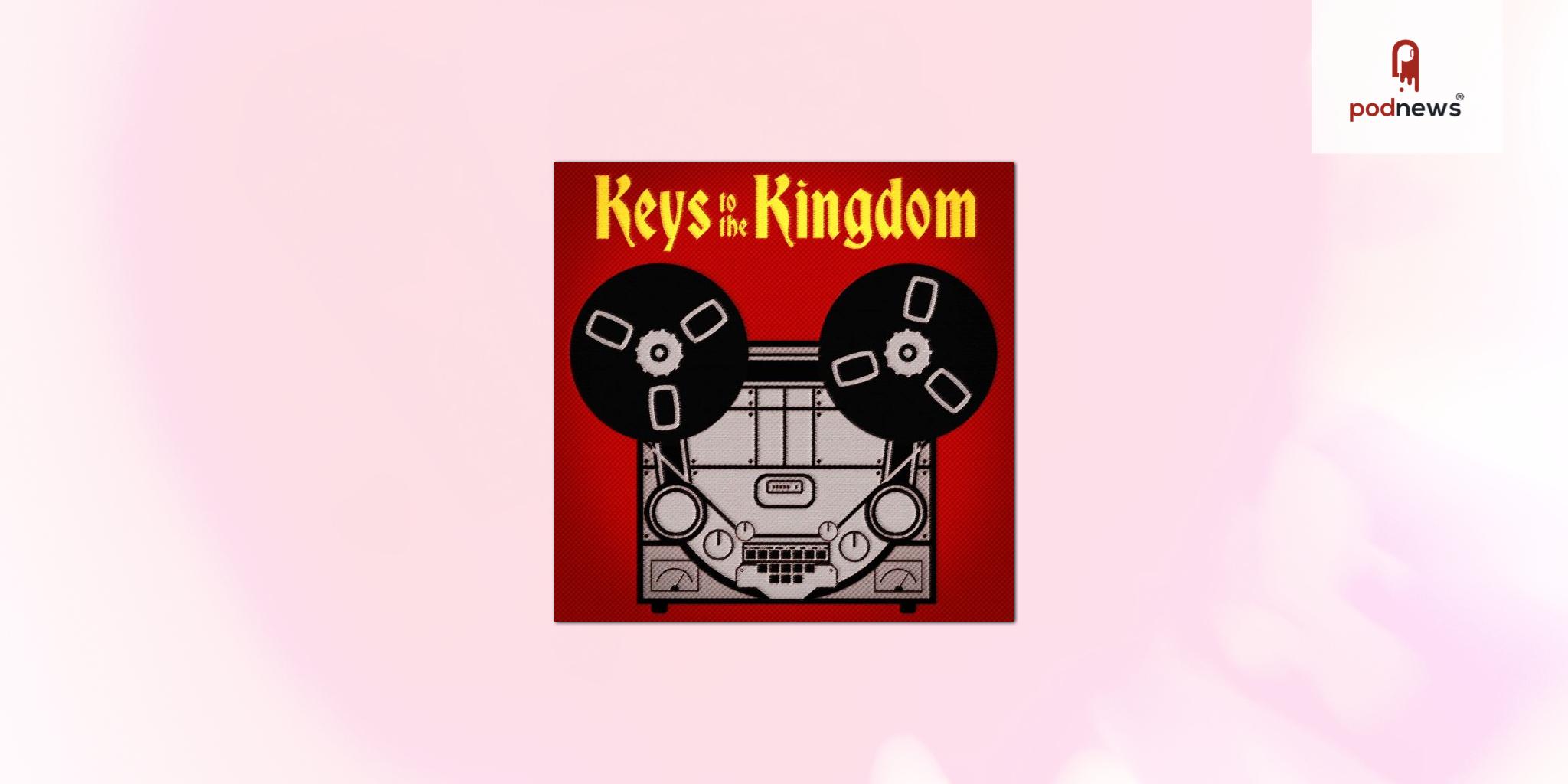 Former Disney Cast Members Reveal All In New Documentary Podcast Series "Keys to the Kingdom"
Press Release · Los Angeles, CA, USA ·
From Disney World to Universal Studios, theme parks have captured imaginations around the world. But have you ever wondered what it's like to be the actual people behind the scenes who bring the magic to life? Starting this week, Keys to the Kingdom is an eight-part, weekly docuseries about the real and peculiar backstage life of theme park performers and Disney Cast Members. With insider secrets, stories of absurd guest behavior, and good old "office politics", this independent production reveals what it's like to not only work for The Mouse… but to be The Mouse.
Co-hosted by former Disney Princess and co-founder of Earios Podcast Network, Amanda Lund, and former Disneyland Cast Member and actor, producer, podcaster, Matt Gourley, listeners will hear from current and former employees from Disney and other beloved theme parks, some of whom have become household names, as they share their personal experiences and provide an unprecedented perspective rarely heard.
"Playing Cinderella might sound like a glamorous job, but wearing a ballgown, wig and layers of makeup in 100 degree heat for $14 an hour is no fairytale," shares Lund. "While I had delightful or wonderfully weird moments, there can be a toll of keeping up a character's facade, both physically and psychologically, for nine hours a day."
Keys to the Kingdom will tackle various aspects of the Disneyland experience, from enchanting tales of theme park princesses to the challenges of being a "fuzzy character" and the impact of the concept of a "happy ending". Notable guests, including Taran Killam, Scott Aukerman, Sona Movsesian, Jeff B. Davis, and more, make this podcast a must-listen for Disney enthusiasts, cynics, and anyone curious about the magic and the hard work that goes into making Disneyland and other popular theme parks the adored destinations that are seared into people's hearts and memories.
"We'll delve into what type of person decides they want to work in a pseudo fairy tale, a fake ghost town, or a make-believe movie studio in the first place and what happens when 'The Happiest Place On Earth' becomes the dreaded daily grind?" says Gourley. "Sometimes the line between what's fantasy and what's reality can really blur when playing make-believe is your job."
Keys to the Kingdom is an Earios production in conjunction with Tradecraft Media. It is available on all podcast platforms with bonus content available on Acast+.
Listen
This is a press release which we link to from Podnews, our daily newsletter about podcasting and on-demand. We may make small edits for editorial reasons.
This page contains automated links to Apple Podcasts. We may receive a commission for any purchases made.