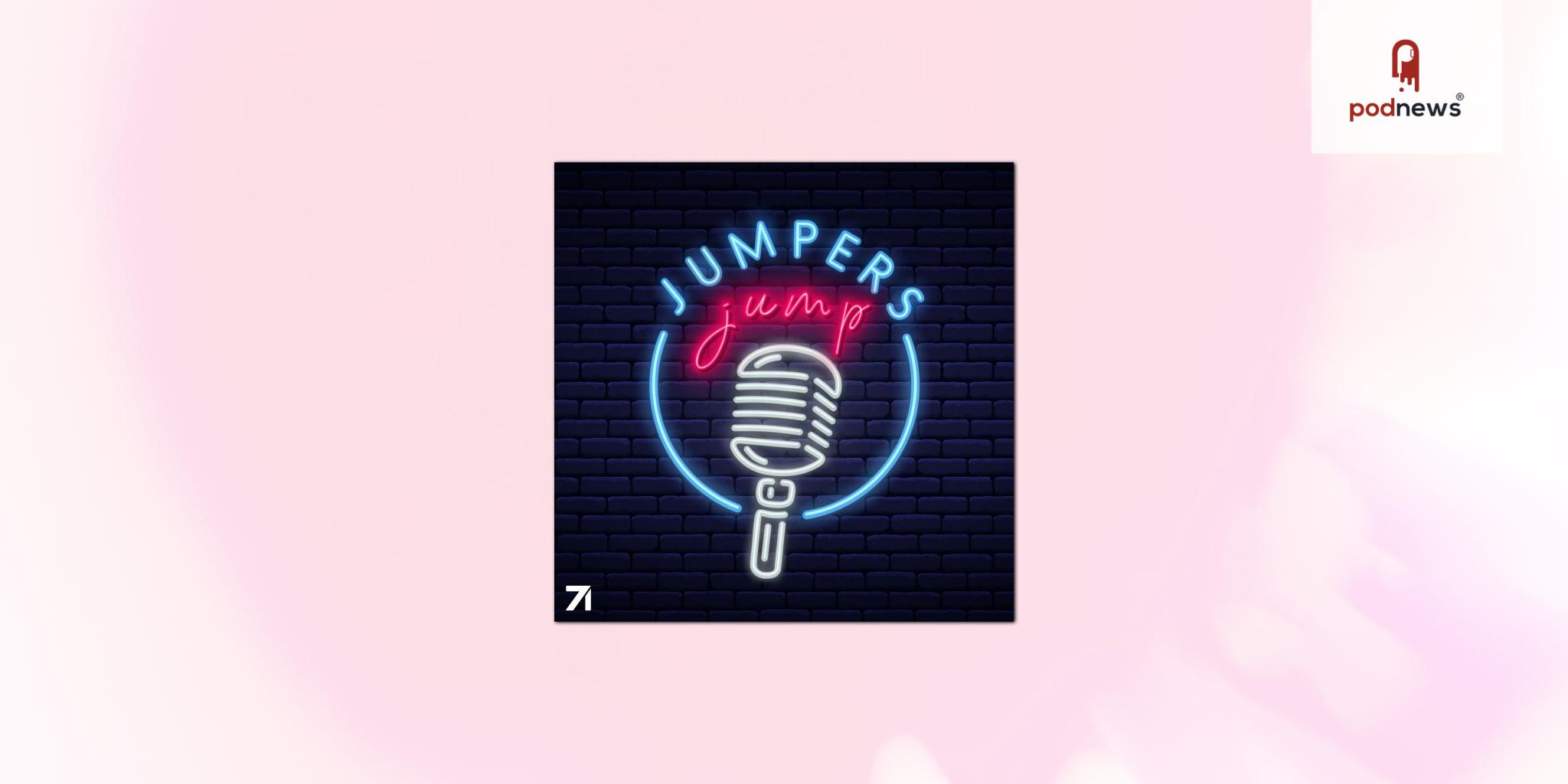 Studio71 signs successful simulcast podcast Jumpers Jump, joining over 100 simulcast podcasts on YouTube
Press Release · Los Angeles, CA, USA ·
Leading into this week's Podcast Movement Evolutions conference in Los Angeles, Studio71, which was one the first to distribute "simulcast" podcasts via audio and video, has announced that successful podcast "Jumpers Jump," which averages over a million views a month on video alone, has entered into a monetization and marketing partnership with the Studio71 Podcast network. The popular podcast joins more than 100 simulcast podcasts Studio71 distributes on YouTube.
Jumpers Jump features Carlos Juico and Gavin Ruta as they discuss topics on pop culture, streetwear, their personal adventures, and life as young entrepreneurs finding success through our passions.
In addition it was announced today that S71's "Violating Community Guidelines" featuring Brittany Broski and Sarah Schauer has eclipsed 5 million streams in just its first 2 months in Simulcast.
Brittany Broski, a TikTok creator with 6.7 million followers, is known best for her comedic impressions and her viral kombucha girl moment. Broski premiered the Studio71 produced podcast, "Violating Community Guidelines," on January 10 co-hosting with her roommate and frequent collaborator Sarah Schauer. The podcast, which is also simulcast on YouTube, racked up over 5 million streams on all platforms in less than two months. Each episode dissects odd corners of the internet, including topics like ASMR, fanfiction, LinkedIn Influencers and the weird items sold on Facebook Marketplace.
As YouTube prioritizes podcasts as a major business initiative, Studio71 is well-positioned to serve as a major podcast producer on the video streaming platform. Studio71 currently supplies 127 active podcasts, 105 of which are simulcast on YouTube with tens of millions of monthly views.
"For four years, Studio71 has been simultaneously releasing podcasts as audio and video on YouTube and a variety of other video platforms becoming a leader in the space," said Stephen Perlstein, Senior Vice President of Podcasts at Studio71. "This helps digital first creators reach their audience where they're consuming content, expands the podcast listening ecosystem, and provides additional value for advertisers. We also help with the production, post production, marketing, and distribution of podcasts. This ensures reach for creators, and helps brands target multiple platforms at the same time with our podcast ads."
Among the successful simulcast podcasts produced and/or distributed by Studio71 include:
The Bald and the Beautiful with Trixie Mattel and Katya Zamo is a comedy podcast hosted by "RuPaul's Drag Race" fan favorites Trixie Mattel & Katya featuring interviews with gorgeous guests who inhabit various facets of the beauty industry.

Wild Til 9 is hosted by Lauren Riihimaki (LaurDIY) and boyfriend, Jeremy Lewis, Wild 'Til 9 is about relationships, spotting the red flags and giving the green lights, and the lifestyle in which this polar opposite couple found themselves.
About Studio71
Studio71 is a global media company that produces and distributes premium, brand-safe content across all video platforms. The S71 content division produces thousands of original videos for Studio71's owned and operated channels, podcasts, and apps, and publishes over 1,800 partnered creator channels that generate over 13 billion monthly views across YouTube, Connected TVs, and social media platforms. The S71 sales division connects advertisers with Studio71's top digital creators for targeted media campaigns and custom branded content. A Red Arrow Studios company, Studio71 is headquartered in Los Angeles with offices in Berlin, New York, Toronto, and London.
Listen
This is a press release which we link to from our daily newsletter about podcasting and on-demand. This is reprinted verbatim; we may rewrite headlines and descriptions.
This page contains automated links to Apple Podcasts. We may receive a commission for any purchases made.