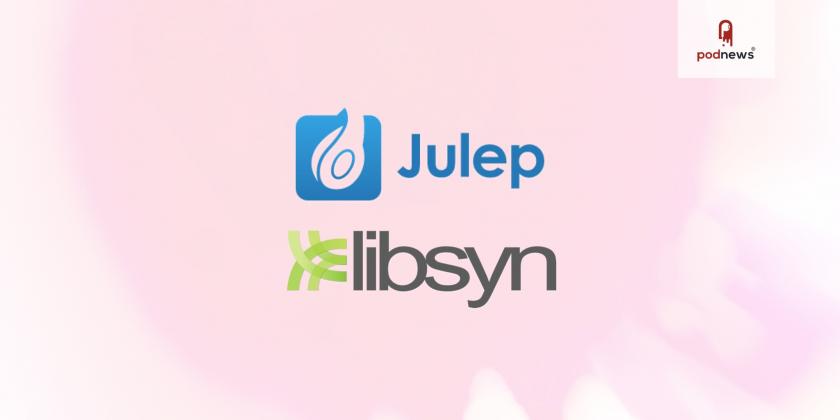 Liberated Syndication Announces Agreement to Acquire German Podcast Company Julep Media
Press Release · Pittsburgh, PA, USA ·
Liberated Syndication Inc. ("Libsyn" or the "Company"), the leading "Podcasting As A Service" platform, today announced that it has entered into a definitive agreement to acquire Julep Media GmbH ("Julep"), Germany's largest independent platform for podcast advertising. The combination of Julep and Libsyn subsidiary AdvertiseCast opens new international markets for Libsyn and represents only the first step in Libsyn's expansion to become the global destination for creators looking to monetize and brands looking for exposure to the fast-growing podcast media market.
Founded in 2019, Julep has rapidly grown to serve the entire podcast ecosystem throughout Germany, including advertising, hosting, and content production. Julep monetizes over 500 podcasts and more than 50,000 episodes, distributes over 45 million downloads per month, and provides advertising solutions to more than 300 brands and agencies across diverse sectors of the German economy, including Clark, SKY, Deutsch Telekom, Athletic Greens, Facebook, and Ikea. The German audio ad market is the 6th largest in the world and podcast advertising is expected to significantly outpace the growth of the rest of the digital media market. Steffen Hopf, who has served as Julep's CEO since the company's founding, will continue in his current position and will assume new responsibilities for Libsyn's international efforts throughout Europe. The rest of Julep's management team will also remain in place for at least the next three years.
Brad Tirpak, Libsyn's CEO, said, "Libsyn is thrilled to welcome Julep to our growing platform of advertising solutions for creators. Germany is one of the largest podcast markets in Europe, and Julep provides Libsyn with the immediate scale to become a leading force in podcast monetization in both Germany and the broader European market. Steffen Hopf and Christian Rymarenko have built a world-class team, and under their leadership Julep has become the primary destination for German creators and advertisers. The podcast advertising market is still in early stages in Europe and Julep's focus on innovative technology and automation will continue to drive Julep's strong growth and expand Libsyn's podcast monetization and hosting offerings."
Steffen Hopf, Julep's CEO, said, "Our new combination with Libsyn will dramatically accelerate our growth and product offerings. From the very beginning, we have always had our sights on internationalization as a pillar of our further development. With its expertise in the U.S. podcast market, which is several years ahead of the European market, Julep's combination with Libsyn comes at exactly the right time. The team and I are excited to begin this new growth chapter in partnership with Brad and the entire Libsyn organization."
Julep was founded by some of Germany's most successful tech entrepreneurs, including Marcus Englert Sebastian Weil, and Bjorn Jopen. Marcus Englert commented, "To have developed and built one of the leading platforms for podcast advertising in Germany in less than three years is an enormous success, for which I would like to express my sincere thanks to Julep's managing directors, Steffen Hopf and Christian Rymarenko, and the entire Julep team. We look forward to our combination with Libsyn. We are confident that together we are even better positioned to expand our market share in the fast-growing podcast markets of Europe."
The acquisition's closing is subject to customary closing conditions, including regulatory approval.
Wolfson Partners LLC served as Libsyn's financial advisor and Noerr Partnerschaftsgesellschaft mbB and Faegre Drinker Biddle & Reath LLP served as Libsyn's legal counsel. Crossgate Corporate Finance served as Julep's financial advisor and BMH Partners and Hughes, Hubbard & Reed LLP served as legal counsel to Julep. BLOMSTEIN Rechtsanwälte provided regulatory services to Julep.
To learn more about the Julep offerings, click here.
This is a press release which we link to from our daily newsletter about podcasting and on-demand. This is reprinted verbatim; we may rewrite headlines and descriptions.