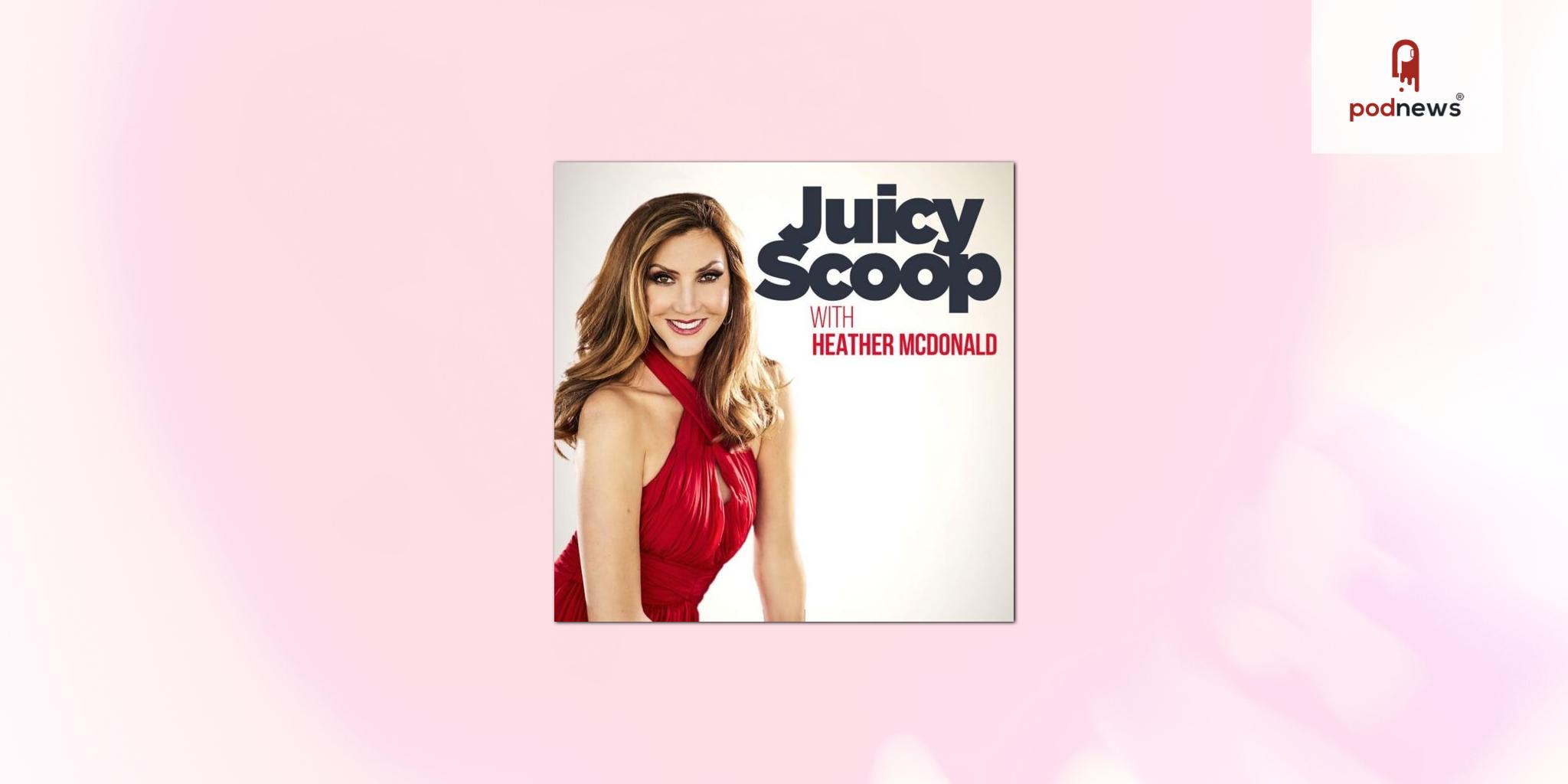 Juicy Scoop with Heather McDonald joins Sony Music Entertainment's Podcast Network
Press Release · New York, NY, USA · via Civic ·
Sony Music Entertainment today announced that hit comedy and pop culture podcast Juicy Scoop with Heather McDonald has joined its growing podcast slate. The twice-weekly series, which has published over 700 episodes and garnered more than 200 million downloads in four years, will continue to release chart-topping content for global audiences.
Juicy Scoop with Heather McDonald tackles all things Hollywood, celebrity romances, Bravo TV and Heather's real-life drama. Each week, Heather digs into the juiciest and most controversial topics, not holding back her opinion on anything or anyone. From actors to comics to reality stars, each episode features a range of guests who join Heather to dive into the latest gossip, answer the tough questions and offer candid commentary on the latest happenings.
"Juicy Scoop has transformed into an incredible community over the last four years and I'm so grateful for all of the support and engagement from our loyal fans," said McDonald. "I'm excited for this new chapter as we aim to bring our show to even more Juicy Scoopers who want a place to hear about the juiciest stories in Hollywood."
Sony Music Entertainment will exclusively distribute Juicy Scoop with Heather McDonald. With the new partnership, Juicy Scoop will also expand its subscriber offering to Apple Podcasts. Listeners can subscribe directly to Juicy Scoop to access ad-free listening along with subscriber-only episodes every Friday.
Juicy Scoop with Heather McDonald joins a growing network of female-focused podcasts from Sony Music, including the recent launches of High Low with Em Rata and Best Friend Energy.
Listen
This is a press release from Civic which we link to from Podnews, our daily newsletter about podcasting and on-demand. This is reprinted verbatim; we may rewrite headlines and descriptions.
This page contains automated links to Apple Podcasts. We may receive a commission for any purchases made.