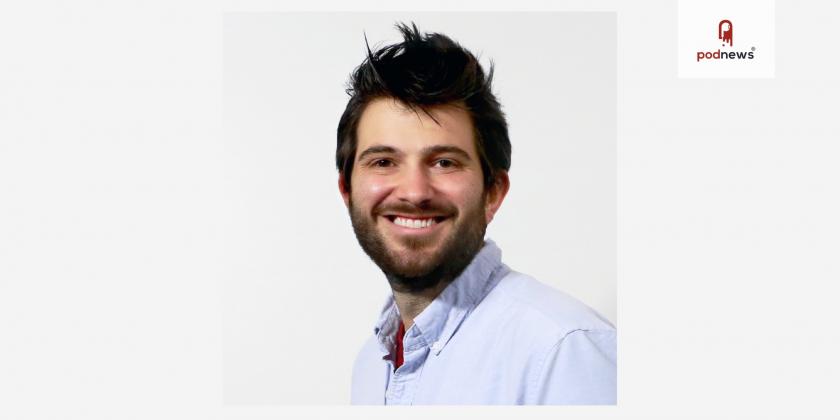 Jim Ballas joins Magellan AI to lead Publisher Partnerships
Press Release · New York, NY, USA ·
Magellan AI, the podcast analytics platform with the world's largest database of podcast advertising data, today announces the appointment of Jim Ballas as Head of Publisher Partnerships.
Ballas will be responsible for all aspects of publisher relations – including growing the partnerships team, identifying and expanding product development to support the publishing community, and as senior management, shaping the future of Magellan AI.
"We are ecstatic to welcome Jim to the Magellan AI team. Jim brings a dynamic blend of leadership, technology, business development and podcast monetization experience that will further Magellan AI's commitment to being the leader in data and analytics for the podcast advertising market," states Cameron Hendrix, the company's CEO.
Ballas is a seasoned leader with over a decade of experience in all facets of podcast and broadcast advertising, technology and production. He recently led technology and revenue operations for PodcastOne as the CTO and Vice President of Operations.
During his tenure, Ballas spearheaded the creation of a custom podcast distribution and creator tool as well as a free-to-use podcast hosting platform for user generated content, LaunchpadOne. He drove the usage and adoption of programmatic advertising at PodcastOne, developing and utilizing new audience segmentation to drive seven figure revenue with over fifty percent revenue growth year over year. Before that, he managed a sales operations team at radio syndicator, Premiere Networks.
"The podcast industry has been moving so quickly, and having an independent source for data in Magellan AI is not only useful, but necessary for the industry to continue its rapid expansion as digital information is increasingly more valuable for publishers, advertisers and clients alike. As a longtime customer, I'm thrilled that I get to join the team in their ongoing pursuit to improve and expand podcasting data intelligence, analysis and analytics," says Ballas.
Magellan AI is the source for market intelligence on podcast advertising. Magellan AI has created the world's largest database of podcast advertising data – covering activity from over 35,000 brands and 40,000 shows in the US, Canada, Australia, the UK, and Germany. Media buyers at advertisers and agencies spending over $500mm annually in aggregate rely on Magellan AI's podcast media planning platform to find, vet and connect with podcasts. Publishers trust Magellan AI to drive content acquisition, grow ad sales, and make ad ops efficient. Learn more by visiting https://www.magellan.ai
This is a press release which we link to from our daily newsletter about podcasting and on-demand. This is reprinted verbatim; we may rewrite headlines and descriptions.