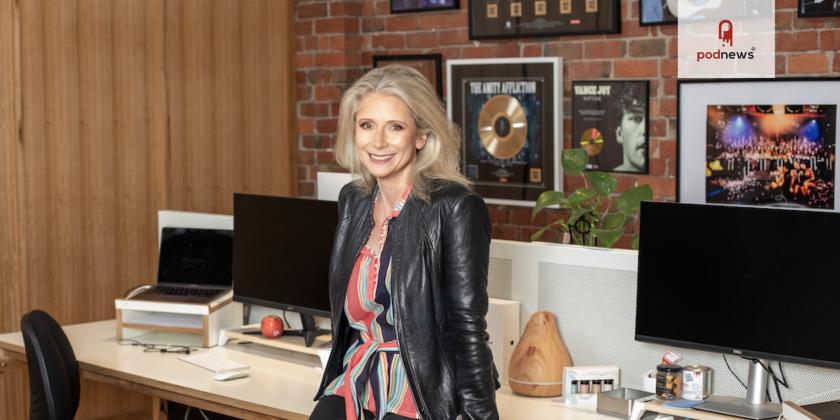 Strategic Comms Agency, Sound Story, Appoints Jane Elliott as Communications Director
Press Release · via Sound Story ·
Sound Story, a strategic public relations and communications agency for ambitious brands disrupting the global entertainment industry, has today announced the appointment of Jane Elliott as its first Communications Director.
Elliott will join Sound Story on June 13 from NOVA Entertainment, where she has been leading communications as its National Publicity Director for 15 years. Prior to NOVA, the widely-respected PR professional spent over a decade at TV networks Nine and Seven.
At NOVA, she oversaw the business' corporate and consumer communications and publicity strategy for the launch of new brands including Smooth FM and its recent national extension, alongside the diversification of the company's digital audio aspirations.
Elliott also managed the publicity and media strategy for Nova's intimate live music brand Nova's Red Room both in Australia and across multiple global tours, launched many flagship radio shows across the Nova and Smooth networks, and executed campaigns and stakeholder management for the broadcaster's podcast and radio streaming services.
Elliott will drive new business and work across the agency's growing portfolio of media and entertainment industry clients, overseeing strategy, corporate, crisis and internal communications, consumer and trade publicity, and executive and talent profile building.
Sound Story, which launched in March, was founded by Jake Challenor, the former Publisher of vertical-leading trade brands The Music Network and Radio Today, the Founding Executive Editor of Variety Australia, and the current Print Editor of Rolling Stone AU/NZ magazine.
The agency launched with a number of foundation clients, including Australia's largest youth publisher, The Brag Media; tourism and live entertainment startup, Cedar Mill Group; the world's largest K-Pop label, SM Entertainment; talent management powerhouse, Marchmedia; and Australian-owned global music independent, UNIFIED Music Group.
Sound Story is dedicated to helping its clients launch, grow, and manage their reputations on the world stage. Melbourne-based Elliott joins General Manager, Brian Lawlor, Senior Communications Specialist, Zanda Wilson, and Challenor, with Sydney and Melbourne offices.
Challenor said: "Jane's track record speaks for itself, her reputation is second to none. Jane brings to Sound Story over two decades of experience and insight leading corporate communications and publicity campaigns across the media, music and events sectors. I know Jane will add immediate value to our growing portfolio of clients in these verticals as we continue to build a strategic PR and communications agency for ambitious brands disrupting the global entertainment industry, helping each of them to launch, grow and manage their reputations on the world stage. We look forward to welcoming Jane to the team in June!"
Elliott said: "I'm excited for the opportunity to join Jake and the talented team at Sound Story. To be part of an agile business that is committed to supporting leaders, entrepreneurs and innovators, who are pursuing their passions and making a real impact in their chosen fields, was too tempting to resist. Having spent my entire career in strategic communications across the entertainment industry, working with some of the most creative and respected people, I can't wait to support these dynamic brands and leaders in one of the most exciting industries."
This is a press release from Sound Story which we link to from Podnews, our daily newsletter about podcasting and on-demand. This is reprinted verbatim; we may rewrite headlines and descriptions.