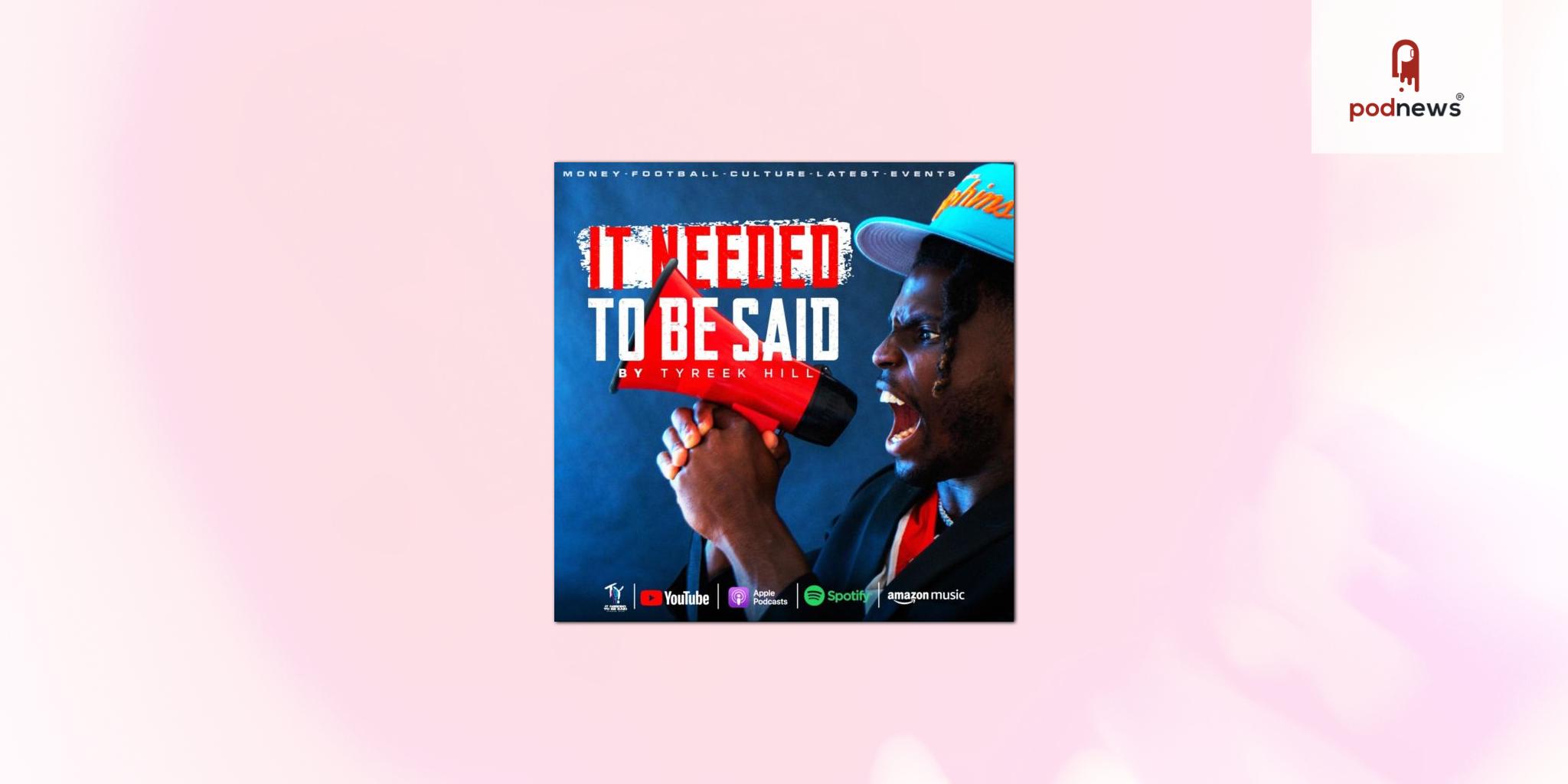 Quality Control's Vocal Podcast Network launches season two of It Needed To Be Said
Press Release · via Biz 3 ·
Vocal Podcast Network has launched Season 2 of the It Needed To Be Said podcast, created and hosted by NFL superstar wide receiver Tyreek Hill. Along with co-host and best friend Julius Collins, the podcast duo is back on the microphone with a new 20 episode season and new episodes will be released every Saturday. The podcast will feature celebrities and other notable personalities to speak on the most heated discussions in sports, entertainment and culture. Kevin "Coach K" Lee, co-founder of Vocal, calls the show a "truth-teller. You won't find a more raw, unfiltered podcast in sports media."
According to Hill, the show's purpose is "to bring in your favorite athlete, celebrity, politician, whatever the case may be, so you can connect with them on another level" and "to tell people's stories, to tell people's journeys, how they got to where they're at." Collins adds, "no teleprompters, just genuine conversation, allowing different guests a platform to be vulnerable, so they can see more than a helmet or a name on the back of a jersey."
Season 2, Episode 1 of It Needed To Be Said features guest Brandon Marshall — the legendary former NFL receiver and host of the successful podcast, I Am Athlete. Hill, Collins and Marshall discuss sports, media, podcast drama, and most importantly, who has better hands? In the second episode, the conversation takes a more serious tone, discussing how business partnerships fall apart, and Brandon's passion for spreading awareness of mental health issues.
It Needed To Be Said is available now on YouTube, Spotify, Apple Podcasts, Amazon Music, and other major podcast platforms. New episodes drop every Saturday. Future guests include sports and entertainment icons, like Marshawn Lynch, Antonio Brown, Jorge Masvidal, Michael Vick, and more.
Vocal Podcast Network is a premium multi-platform podcast and audio streaming network with the goal of meeting the needs of the diverse and youth-focused audience in podcast listenership. Each podcast and its hosts explore all things business, fashion, music, gaming, sports, relationships, shoes, culture and media. The network was launched as part of the strategic partnership between Quality Ventures, (the private equity investment arm of media industry titan Quality Control - the company behind artists such as Migos, Lil Yachty, and Lil Baby) and The Network Advisory (TNA), one of the entertainment industry's leading talent and venture advisory companies.
Listen
This is a press release from Biz 3 which we link to from Podnews, our daily newsletter about podcasting and on-demand. This is reprinted verbatim; we may rewrite headlines and descriptions.
This page contains automated links to Apple Podcasts. We may receive a commission for any purchases made.