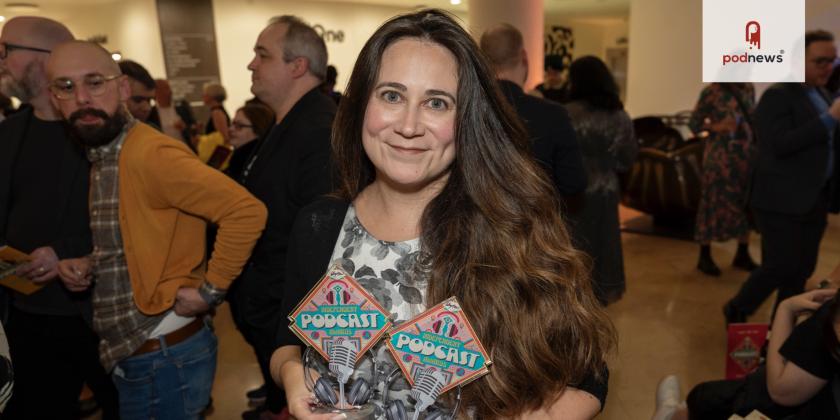 Celebrity Catch Up: Life After That Thing I Did Named Independent Podcast of the Year
Press Release · London, UK ·
The winners of the first ever Independent Podcast Awards were revealed on Monday 30th October, with Celebrity Catch Up: Life After That Thing I Did taking home the top prize. (The podcast's host, Genevieve Hassan, is pictured above).
The winner of the Independent Podcast of the Year category was chosen from the winners of all the other categories. Celebrity Catch Up: Life After That Thing I Did was crowned the winner in the Best Film & TV category, before going on to win the night's most coveted prize.
The judges said that what the podcast's host, Genevieve Hassan, has been able to do with this show is an incredible testament to the power of podcasts; the power of persistence; and the power, creativity and passion of the independent podcast community in the UK and Ireland today.
The awards were launched by whynow Media in conjunction with the Verbal Diorama podcast – itself an indie – and seek to celebrate the truly independent talent of UK-based podcasters who don't have the financial backing of brands to support them.
And it wasn't just podcasts themselves that were recognised in the awards. Clown Sex won the category for Best Podcast Artwork, whilst BRKIN Bread won Best Podcast Jingle.
Em McGowan, Co-Founder of the Independent Podcast Awards and host of Verbal Diorama said: "What started as a throwaway conversation with a friend has become this great event that has showcased some of the brightest talent in indie podcasting. Congratulations to all the winners and our nominees."
Emma Turner, Head of Events & Publicity at whynow, added: "Creating this event has been a joy. Uncovering so many amazing indie podcasts has been incredible, and I hope that everyone will go and listen to our wonderful nominees and winners and find their new favourite podcast among them."
The full list of winners is as follows:
The event was held at Kings Place in London, home of the London Podcast Festival. For more information and to see the full list of nominees go to: independentpodcastawards.com
This is a press release which we link to from Podnews, our daily newsletter about podcasting and on-demand. We may make small edits for editorial reasons.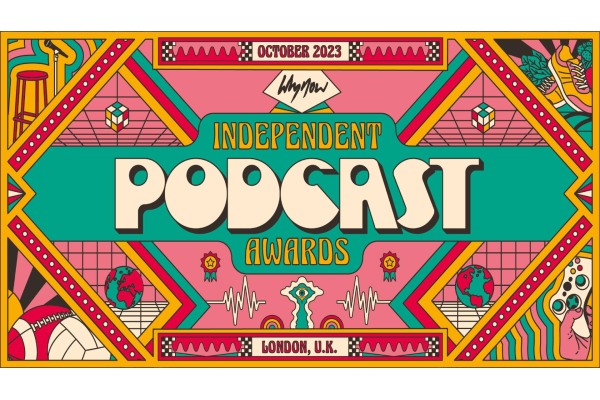 Independent Podcast Awards