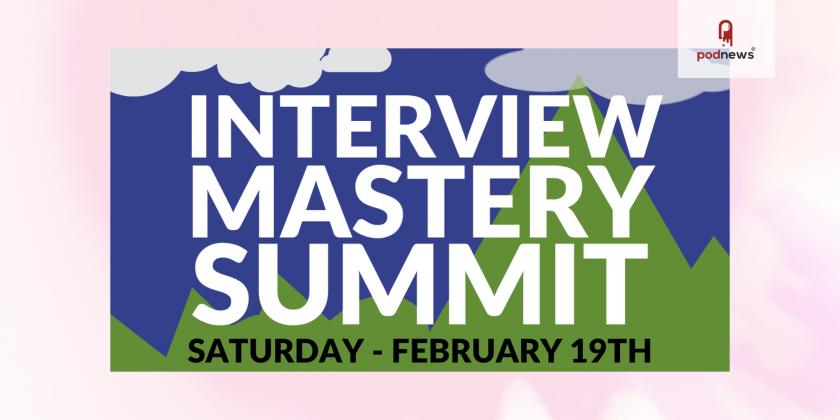 Master a great interview, with the Interview Mastery Summit
Press Release ·
Interview Mastery Summit is a virtual event happening Saturday, February 19th, that will feature sessions created to help both hosts and guests on podcast interviews and other platforms like YouTube and Clubhouse. Hosted by Mark Deal and Danielle Desir, this event features ten speakers with a wide array of interview experience and insight.
Here's out more about Interview Mastery Summit.
Event host Mark Deal believes "a great interview is a shared responsibility between hosts and guests." For this reason, the entire event is streamed live as a single track, and sessions will feature "understanding and advice for both sides of the mic."
Co-host and founder of WOC Podcasters Danielle Desir is excited to "discuss ways we can improve our interviewing skills, expand our reach, and build communities on emerging social audio platforms like Twitter Spaces."
Both Mark and Danielle have hosted numerous live and virtual events, including the Podcast Editors Conference and Podthon. At Interview Mastery Summit, attendees can join a virtual Afterparty, digitally roaming various areas and connecting with speakers and attendees.
Live tickets are $19, and with the ALL-ACCESS pass, watch the replays and review other bonus material for $79.
This is a press release which we link to from our daily newsletter about podcasting and on-demand. This is reprinted verbatim; we may rewrite headlines and descriptions.