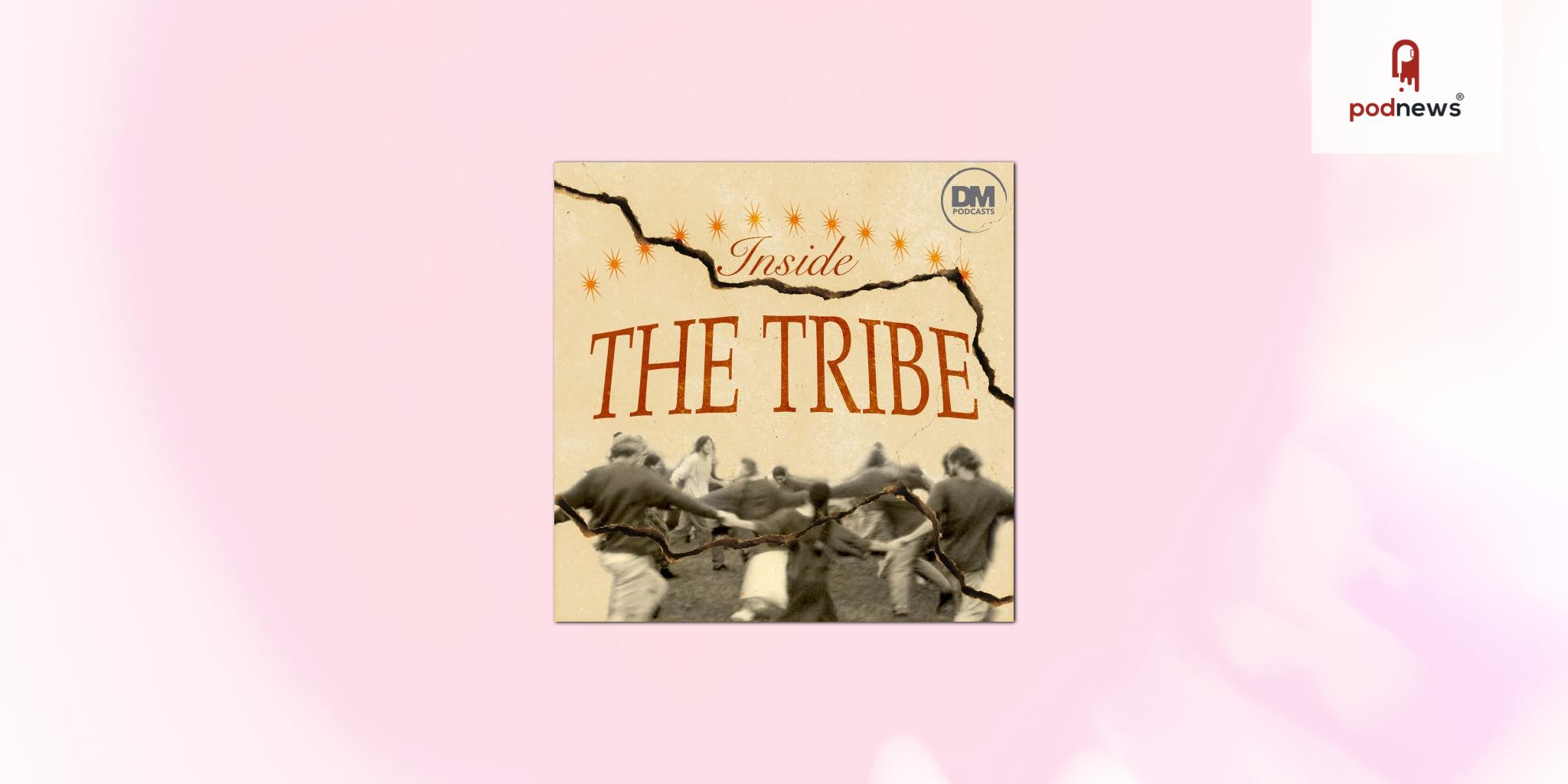 True crime: DM Podcasts go inside The Twelve Tribes to uncover stories of life inside a cult
Press Release · Sydney NSW, Australia ·
It's the Handmaid's Tale - only it's happening here and this is real.
DM Podcasts has released Inside the Tribe, a nine-part true crime original podcast that goes inside the world of a secretive and bizarre cult called the Twelve Tribes.
Hosted by award winning journalist and author Tim Elliott and co-written by Camille Bianchi of award-winning podcast, The Nurse, Inside The Tribe follows former Twelve Tribes members, Mark and Rose through their 15-year ordeal with the group and how they finally staged their escape.
The Twelve Tribes is a fundamentalist Judeo-Christian sect with communities worldwide, including in Australia. The group has been at the centre of allegations of child abuse, underage labour, medical negligence and slavery, and has a history of sinister incidents around the globe.
In Australia, a New South Wales police investigation is ongoing, following allegations that community members have buried stillborn babies on the group's properties outside of Sydney.
Follow Mark and Rose's journey, which started as a promise of utopia and devolved into a world of bizarre rituals and extreme beliefs. Tim unpacks who the Twelve Tribes are and how a charismatic leader managed to build a global empire, which has run virtually unchecked for 50 years.
Although it hasn't escaped the notice of the FBI…
The first two episodes of Inside The Tribe are out now, wherever you get your podcasts.
Episodes will be released weekly or you can subscribe via Apple Podcasts or Spotify Premium to binge the whole series.
ABOUT DM PODCASTS
DIAMANTINA MEDIA DM is a team of Australian digital media professionals who have helped create, develop and produce podcasts which have totalled over 25 million downloads by last year, including The Betoota Advocate, Chat 10 Looks 3, The Search by Spanian, Beyond The Likes, Dyl and Friends, and more. Founded by the team behind The Betoota Advocate, we are champions of independent, digital media.
INSIDE THE TEAM:
Tim Elliott - Narrator and Journalist
Tim Elliott is an award-winning journalist and author whose work has appeared in London's The Financial Times, The Sunday Times, The Australian and The Australian Financial Review. He is currently senior writer at Good Weekend, the Saturday magazine for The Sydney Morning Herald and The Age, in Melbourne, where he has won two Kennedy Awards and been nominated for a Walkley Award. A 2014 Good Weekend story by Tim about his father's suicide generated one of the largest reader responses in the history of The Sydney Morning Herald and led to his book, Farewell to the Father, in 2016.
Camille Bianchi - Journalist and Producer
Camille Bianchi is an independent journalist and producer based in Sydney. Camille has worked in broadcast television news for more than a decade, with forays into radio and print. In 2020 and 2021, she independently published her investigative podcast series The Nurse, which triggered a Commission of Inquiry into the issues she uncovered in Tasmania. The Nurse podcast won Best True Crime Podcast 2021 at the Australian Podcast Awards and was a finalist for the 2021 Walkley and Kennedy Awards.
Listen
This is a press release which we link to from Podnews, our daily newsletter about podcasting and on-demand. This is reprinted verbatim; we may rewrite headlines and descriptions.
This page contains automated links to Apple Podcasts. We may receive a commission for any purchases made.