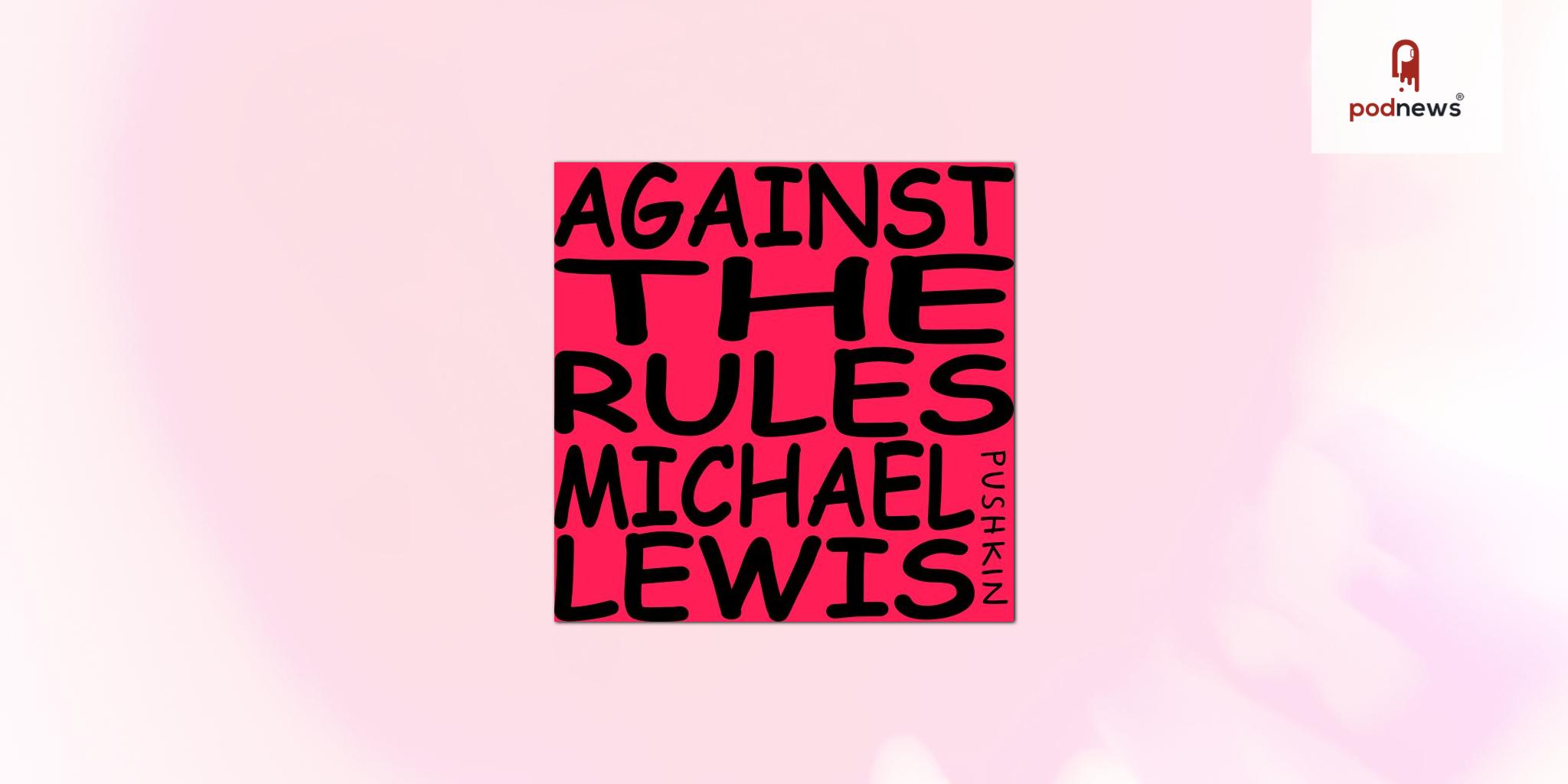 Michael Lewis and Pushkin Industries to release classic Liar's Poker audiobook alongside a companion podcast
Press Release · New York, United States ·
Michael Lewis, author of the bestsellers Moneyball, Flash Boys, The Blind Side, and The Big Short, and Pushkin Industries, the production company with which Lewis produces his podcast Against the Rules, are releasing a newly recorded unabridged version of Liar's Poker: Rising through the Wreckageon Wall Street (on sale 2/8/22; Pushkin Industries). This will be the first time Liar's Poker will be available as an unabridged audiobook and will be published alongside a 5-part companion podcast called "Other People's Money," which features conversations with characters from the book, top financial experts and players, and luminaries of journalism like Ira Glass, George Saunders, and Planet Money's Jacob Goldstein.
First published in October of 1989, Liar's Poker is widely considered the book that defined Wall Street during the 1980s. Selected as one of BusinessWeek's "Best Business Books of the Year" and deemed "the funniest book on Wall Street I've ever read" by Tom Wolfe, Liar's Poker tells the story of Michael Lewis's frenzied years working at the premier investment bank Salomon Brothers in an era of greed, gluttony, and outrageous fortune. This new audio edition will be unabridged, read by the author, and will feature archival news footage from the era, original scoring, and sound effects, plus a bonus episode from the companion podcast.
When Liar's Poker was originally published, Michael Lewis thought he was capturing a moment of Wall Street excess the likes of which we would never see again. However, Liar's Poker is more relevant now than ever, and in the companion podcast, Lewis will look at how the world of finance has – or hasn't – changed since the book has come out and examine his own development both as a writer and a person.
Liar's Poker will be available wherever audiobooks are sold, including on Pushkin.fm where it can be purchased for $14.99 and listened to on your podcast player of choice. The retail price is $32.00.
The 5-episode companion podcast "Other People's Money" will launch on February 8 within the "Against the Rules with Michael Lewis" feed and air weekly on iHeartRadio, Apple Podcasts, Spotify, Stitcher, and wherever listeners access podcasts. For more information, visit www.Pushkin.fm.
MICHAEL LEWIS is the host of the podcast Against the Rules and has published many New York Times bestselling books, including The Premonition, The Fifth Risk, Flash Boys, and The Big Short. Movie versions of The Big Short, Moneyball, and The Blind Side were all nominated for Academy Awards. He grew up in New Orleans and remains deeply interested and involved in the city but now lives in Berkeley, California, with his wife, Tabitha Soren, and their children.
PUSHKIN INDUSTRIES is an audio production company co-founded by Malcolm Gladwell and Jacob Weisberg in 2018. Pushkin has produced numerous shows that have broken into the top 10 on Apple Podcasts, including Gladwell's hugely successful Revisionist History, as well as Against the Rules, The Happiness Lab, Broken Record, Cautionary Tales, The Last Archive, Deep Cover, Lost Hills and Apple's Best Show of 2021, A Slight Change of Plans. Our podcast hosts include Michael Lewis, Jill Lepore, Rick Rubin, Ronald Young, Jr., Maya Shankar, Tim Harford, Laurie Santos, Noah Feldman, Khalil Gibran Muhammad, Ben Austen, Hallie Rubenhold, Niala Boodhoo, Sam Fragoso, Glory Edim, Anita Hill, Ibram X. Kendi and many more. Pushkin's original audiobooks include the bestselling Fauci by Michael Specter, and Malcolm Gladwell's Miracle and Wonder: Conversations with Paul Simon, The Bomber Mafia and Talking to Strangers. Visit pushkin.fm, where you can purchase our audiobooks and then listen on your podcast player of choice. Follow us @PushkinPods.
Listen
This is a press release which we link to from our daily newsletter about podcasting and on-demand. This is reprinted verbatim; we may rewrite headlines and descriptions.
This page contains automated links to Apple Podcasts. We may receive a commission for any purchases made.