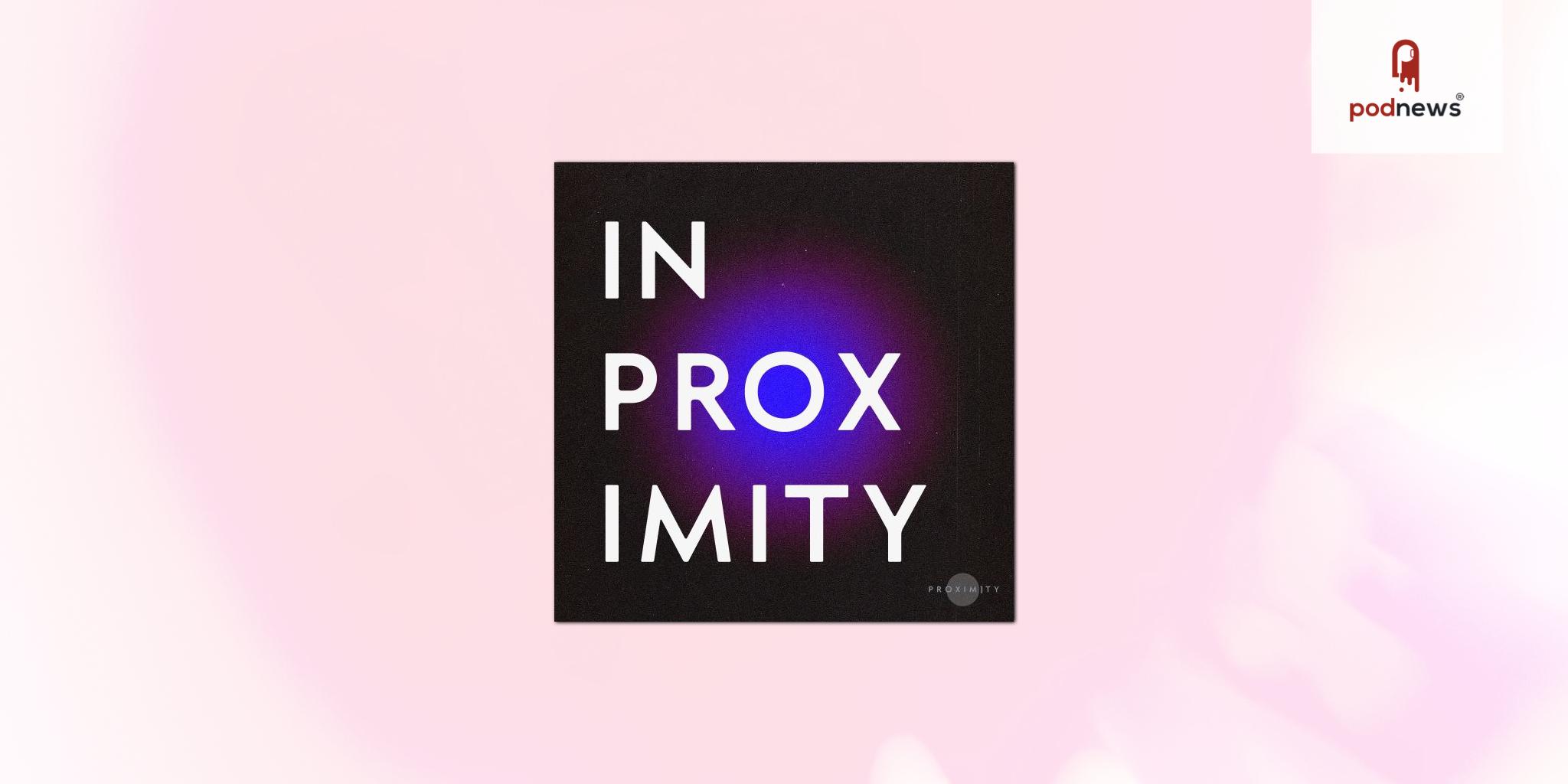 Proximity Media presents new podcast 'In Proximity' on craft, career and creativity
Press Release · Los Angeles, CA, USA ·
Proximity Media has debuted IN PROXIMITY. The show features conversations between key Proximity executives and collaborators, providing listeners with a deep dive into the creative process of making movies, television, music, podcasts, and more, as well as a behind-the-scenes look at the making of the multimedia company's highly acclaimed projects and future titles. Proximity's Head of Audio Paola Mardo serves as producer. Mardo executive produces alongside Proximity's founders Ryan Coogler, Zinzi Coogler, and Sev Ohanian.
The show's first episode is between Proximity founder and writer/director Ryan Coogler and CREED collaborator, actor, producer, and first-time director Michael B. Jordan - and is available now.
The two take it back to their first meeting over ten years ago before collaborating on FRUITVALE STATION, and revitalizing a beloved franchise working on CREED, all the way through the decisions and journey of heading their own production companies today.
"We're building a community of incredible artists and executives at Proximity Media," said Mardo. "We're excited to open up that community to listeners around the world through this podcast."
Episodes will feature conversations with Proximity creatives and collaborators including: actor, producer, and Viva Maude founder Tessa Thompson and Proximity head of television Kalia King; actor-poet Jonathan Majors (who stars in "Creed III") and Proximity creative executive D'Angelo "D'Lo" Louis (an associate producer on "Creed III"); actor, producer and Viva Maude founder Tessa Thompson and Proximity head of television Kalia King; 99% Invisible host-creator and Radiotopia founder Roman Mars and Coogler; writer-director Aneesh Chaganty ("Searching," "Run") and Proximity founder and writer-producer Sev Ohanian; film composer and pianist Kris Bowers and director and Proximity co-founder and head of nonfiction Pete Nicks; Def Jam Recordings CEO and Chairman Tunji Balogun and Def Jam Recordings Chief Creative Officer and Proximity co-founder and co-head of music Archie Davis; and Macro founder and CEO Charles D. King and Coogler.
The show's theme song is composed by Proximity co-founder Ludwig Göransson. The production team includes sound designer/mix engineer Ken Nana and production assistant Polina Cherezova.
ABOUT PROXIMITY
Proximity Media is a multi-media company founded by Ryan Coogler, Zinzi Coogler and Sev Ohanian, and co-founded by Ludwig Göransson, Archie Davis and Peter Nicks with a mission to create event-driven feature films, television, soundtracks, and podcasts that bring audiences closer together through stories involving often-overlooked subject matters. Proximity is committed to developing a wide variety of projects from limited budget projects to blockbuster productions. Proximity's first film, Shaka King's JUDAS AND THE BLACK MESSIAH, was nominated for six Academy Awards, including Best Picture. Daniel Kaluuya won the Oscar for "Best Supporting Actor" for his role as Chairman Fred Hampton and H.E.R won for "Best Original Song" for "Fight for You." Proximity's SPACE JAM: A NEW LEGACY, the 2021 sequel to the hit 1996 film, was released by Warner Bros. in theaters and on HBO Max. The film came in #1 at the U.S. box office, earning an estimated $32 million domestically during its opening weekend. The company also produced the documentary HOMEROOM with Hulu, directed by Proximity partner co-founder Peter Nicks as the final chapter of Nicks' OAKLAND trilogy (following THE WAITING ROOM and THE FORCE). Proximity's highly anticipated CREED III, co-produced with MGM Studios, will premiere March 3rd. The company is co-producing STEPHEN CURRY: UNDERRATED, a documentary on NBA superstar Steph Curry, with Apple Original Films, A24 and Unanimous Media which premiered this year at Sundance. Proximity co-produced with Disney and Marvel Studios VOICES RISING, a documentary series on the production of BLACK PANTHER: WAKANDA FOREVER's film score and soundtrack, releasing episodes weekly on Disney+ beginning February 28th. Proximity Audio, in collaboration with Marvel Studios and Marvel Entertainment, produced WAKANDA FOREVER: THE OFFICIAL BLACK PANTHER PODCAST. Marking Marvel Studios first podcast collaboration, the series is written and hosted by Ta-Nehisi Coates and features key creators of the Black Panther franchise.
Proximity Music produced the soundtracks for JUDAS AND THE BLACK MESSIAH and SPACE JAM: A NEW LEGACY and co-produced the official soundtrack and score for BLACK PANTHER: WAKANDA FOREVER with score composer Ludwig Göransson. Proximity Music has produced the WAKANDA FOREVER PROLOGUE EP, featuring Tems' rendition of "No Woman No Cry" from the film's trailer.
Listen
This is a press release which we link to from Podnews, our daily newsletter about podcasting and on-demand. This is reprinted verbatim; we may rewrite headlines and descriptions.
This page contains automated links to Apple Podcasts. We may receive a commission for any purchases made.