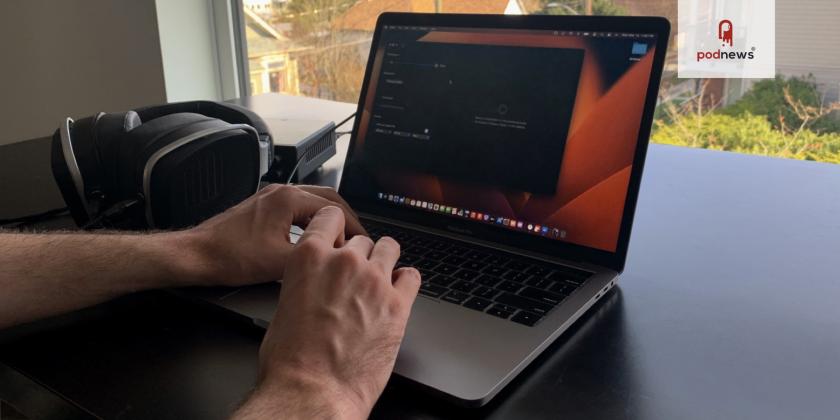 Hush releases AI-powered noise reduction app
Press Release · Victoria, BC, Canada ·
Ian Sampson is proud to announce the release of Hush, a macOS app that uses AI to remove background noise and reverb from spoken audio. The app makes it easy to produce clean voiceovers, podcasts, audiobooks, and dialogue — without an isolation booth or professional studio.
Hush builds on the transformer architecture — the technology that powers generative models like ChatGPT and DALL·E 2 — to isolate speech with greater precision and fewer artifacts than previous approaches. It suppresses broadband noise, transient sounds like barking dogs or honking horns, and reflections from untreated rooms.
Hush is also one of the first professional audio tools to run on the Neural Engine, a subprocessor for machine learning on Apple Silicon Macs. The Neural Engine allows Hush to render audio quickly and efficiently, without heating up the computer or spinning up the fans.
Compatibility
Hush supports macOS 12 (Monterey) or macOS 13 (Ventura). An M1 or M2 Mac is recommended for optimal performance. The app does not require iLok or other third-party copy protection.
Price & Availability
Hush is available now on the Mac App Store for an introductory price of $49.99 US. Sample audio and a 21-day free trial can be found at hushaudioapp.com.
About the Developer
Ian Sampson is an independent programmer, writer, improviser, and musician based in Victoria, British Columbia. He holds a PhD in English from Brown University, and has a passion for literature in all its forms — whether on the page, on tape, or on film. A self-taught developer, he has published several open-source libraries on GitHub, although Hush is his first commercial release. You can reach him at ian@hushaudioapp.com.
This is a press release which we link to from Podnews, our daily newsletter about podcasting and on-demand. This is reprinted verbatim; we may rewrite headlines and descriptions.