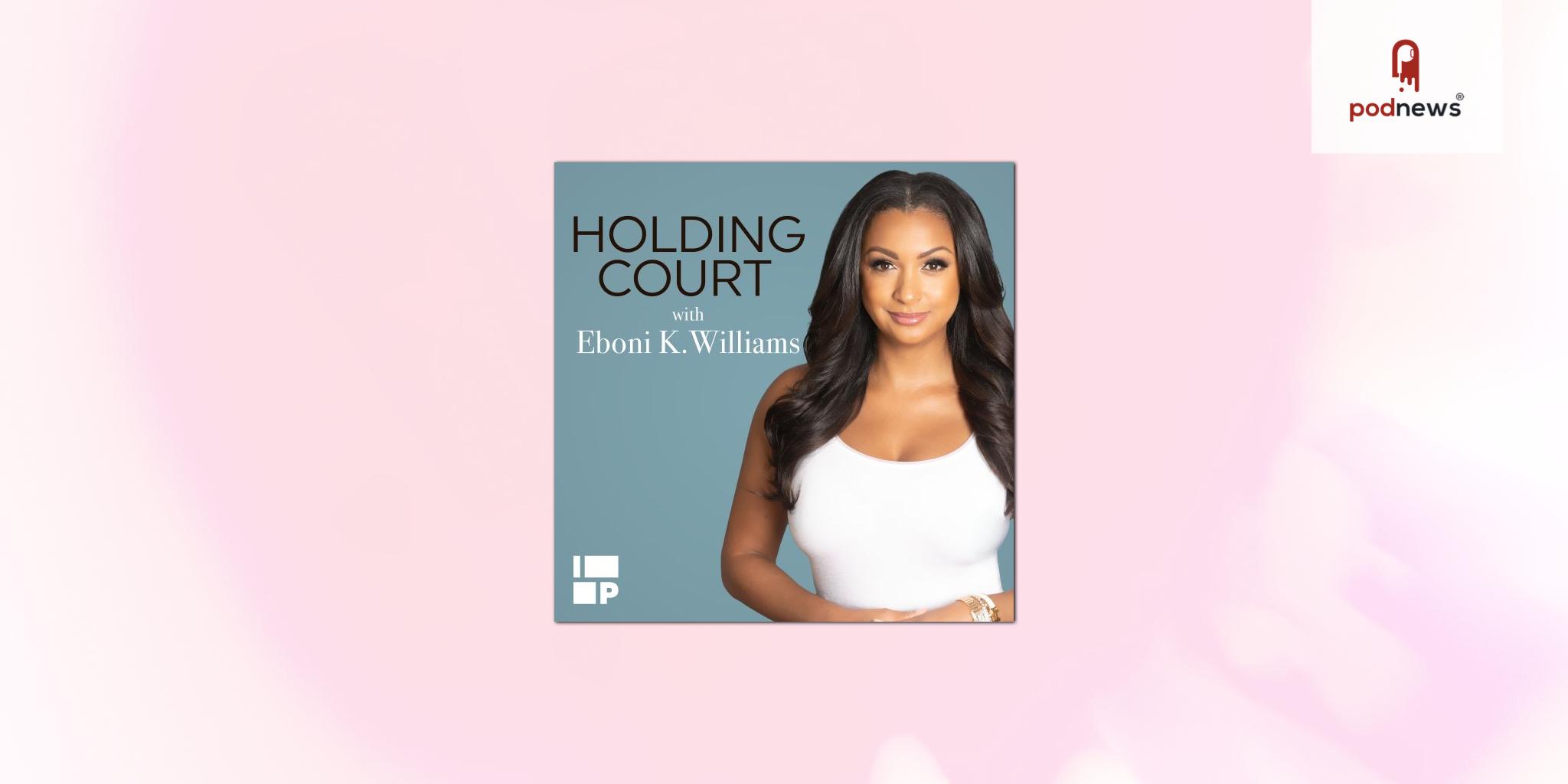 Interval Presents Welcomes Holding Court with Eboni K. Williams into Its Network
Press Release · New York, NY, USA ·
Interval Presents, the new in-house podcast network from Warner Music Group (WMG), today announced Holding Court with Eboni K. Williams is joining its growing portfolio. The partnership propels the network's mission to create and amplify podcast content that resonates with the growing number of diverse, culture-forward Millennial and Gen Z listeners.
The Webby Award-nominated podcast, hosted by lawyer and television personality Eboni K. Williams, will launch its second season on August 31, 2022 under the Interval Presents banner. The show will continue to feature both Williams and cultural observer Dustin Ross as they dive into news-making court cases and current events to examine American culture and the justice system.
"We're thrilled to welcome Holding Court into the Interval Presents family and are looking forward to helping Eboni and Dustin build on its success" said Interval Presents General Manager Allan Coye. "Eboni and Justin bring an incredibly fresh perspective to trending conversations about culturally-relevant news and court cases. The show is a perfect mix of thought-provoking analysis and entertaining commentary, which we are confident will excite and engage audiences."
"Under our partnership with Interval Presents, Holding Court will continue doing what we do best while also elevating in new and exciting ways," said Eboni K. Williams, creator and host of Holding Court. "The network supports and aligns with our passion for breaking down trending pop culture news for a diverse audience. We can't wait to bring more timely, raw, and wholly unique conversations to both new and existing listeners."
Interval Presents is continuing to build its roster of podcasts. The network recently announced the addition of Rap Radar to its portfolio and is planning to launch shows hosted by Oscar-winning actress Lupita Nyong'o, Grammy-nominated singer Jason Derulo, and more.
Listen
This is a press release which we link to from Podnews, our daily newsletter about podcasting and on-demand. This is reprinted verbatim; we may rewrite headlines and descriptions.
This page contains automated links to Apple Podcasts. We may receive a commission for any purchases made.