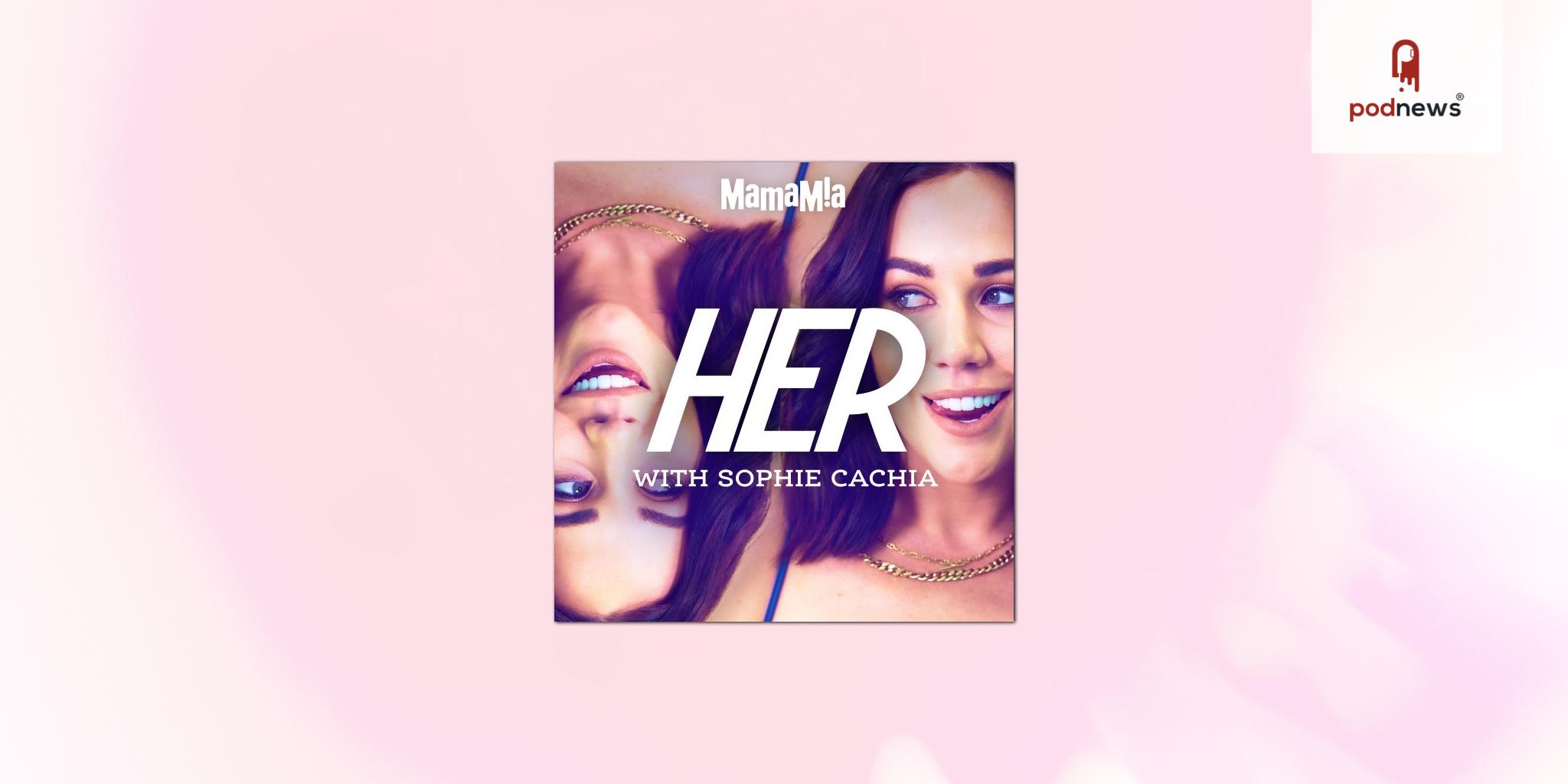 Mamamia launches self-discovery, sex, and relationships podcast, HER with Sophie Cachia
Press Release · Woolloomooloo NSW 2011, Australia · via Mamamia ·
Mamamia has teamed up with entrepreneur and author Sophie Cachia to kickstart 2023 with a brand new podcast, HER with Sophie Cachia. The limited series shares the raw, unfiltered stories of women in same-sex relationships and how they explored their sexuality.
Sophie's life was upended unexpectedly after meeting… Her. Now she's sharing that story, and the stories of six other women who followed their curiosity into a same-sex relationship that changed their world - and everything they thought they knew about their sexuality - forever.
In each episode, listeners will hear from a different woman who dared to live authentically. The sex. The love. The self-discovery. And true to Mamamia's DNA, the series will leave women feeling seen, heard, and understood.
The first episode of HER with Sophie Cachia lands in your favourite podcast app on Monday, January 30. With new episodes following each week for the duration of the series as Sophie is joined by the likes of Fiona Falkiner and Allira Potter for honest, intimate chats about love, sex, and the unexpected.
Rosie Squires, Editorial Director at Mamamia, said: "At its core the purpose of HER is to make women feel seen, heard and understood. This series does this in spades. Sophie has raw, honest and juicy conversations with six women who all share the stories of meeting their "her" for the first time. I learned a lot."
Sophie Cachia, Host of HER, said: "I've been approached for many years to start my own podcast but I always wanted it to be something with substance and with a clear purpose of providing value to my listeners. After feeling the effect that my own personal journey had on others, I saw a great opportunity in providing even further relatability by telling the self-discovery stories of others.
The Mamamia team has been an incredible support in getting this up and running; we have a high calibre of guests whose interviews vary from deep and serious to cheeky and light-hearted. I know both of our audiences are going to just love it!
For personal reasons, this is also a great opportunity for me to utilise other skills of mine such as researching and interviewing which are both huge passions of mine. My everyday role sees me in front of the microphone and for once I get to sit behind it, exactly where I love being."
HER with Sophie Cachia's Executive Producers are Talissa Bazaz and Tia Ucich. The Head of Podcasts is Elissa Ratliff.
Listen
This is a press release from Mamamia which we link to from Podnews, our daily newsletter about podcasting and on-demand. This is reprinted verbatim; we may rewrite headlines and descriptions.
This page contains automated links to Apple Podcasts. We may receive a commission for any purchases made.