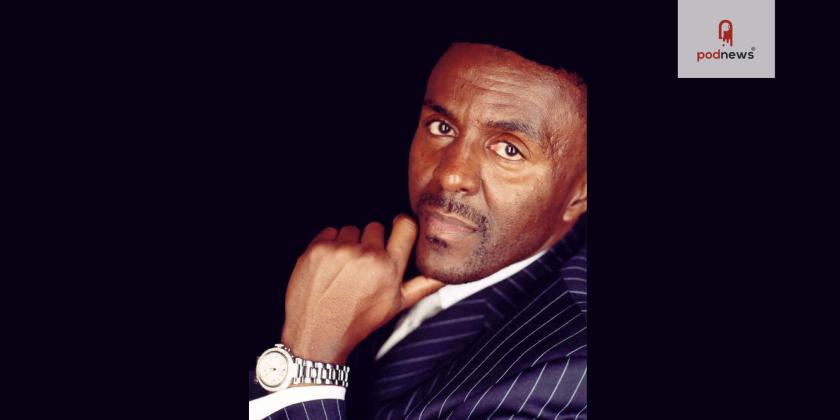 Introducing Hall of Famers Podcast: Decoding Greatness, Led by Top Sports Insiders including C. Lamont Smith
Press Release · Los Angeles, CA, USA ·
In a significant move for the sports community, the highly anticipated Hall of Famers (HOFs) Podcast is set to launch: A sports-centric commentary offering a unique experience of deep dives into the lives of sports' most iconic figures from the legends themselves.
"What sets this apart from other sports-centric podcasts is it's the only platform offering an all-season pass to the untold tales of the Hall of Fame legends, narrated by the very sports professionals who've been part of these incredible journeys." Said C. Lamont Smith, the podcast's host and renowned sports agent who guided the career of five Hall of Famers. "Join me and my two co-hosts, Mr. Jarrett Bell of USA Today and Robert "Scoop" Jackson of the Chicago Sun-Times!"
As we dig deeper into the content, it appears HOFs The Podcast is not just another interview podcast but an opportunity to uncover the lives of sport's legends and what made them so great. As Smith said, "Greatness is sustained excellence… consistency. But sustained excellence at whatever you do, that makes you deserving of… an adjective of, he or she was great."
In the next few days, anyone can expect regularly released episodes featuring heated discussions about sports legends infused with authenticity and passion, "From humble beginnings, monumental victories, battles with pressures, and moments that left an indelible mark on the global stage."
But it seems that this podcast isn't just a retrospective. It reignites the age-old debates, pitting legends against each other. Who's the ultimate GOAT? Is it Lebron or MJ? Jim Brown or Barry Sanders? Barry Bonds or Aaron Judge? Every episode promises to be a roller-coaster of emotions, nostalgia, and intense debates.
Moreover, for those keen on insights into the current lives of these sports legends, the podcast promises stories that "go beyond the game, offering a glimpse into the present- day adventures of these titans," indicating the commentary travels beyond the confines of the field, shedding light on the legends' current lives, filled with unique twists that are pure entertainment and inspiration.
Sport knows no boundaries, and this podcast stands out as a testament to that. Basketball, football, baseball, or any major sports fans, there's a legend waiting to inspire.
Additionally, there are more than just episodes. The podcast will foster a vibrant global community to dive deeper into debates, access exclusive insights, and hear the legends in their own words.
HOFs The Podcast is gearing up to redefine how sports stories are told. As they aptly put it, "Here, legends never retire."
For those eager to participate in the experience, "HOFs the Podcast" will be available on platforms like Apple Podcasts, Spotify, and more. Stay connected, join spirited debates, and immerse in the world of sports legends through the podcast's active social media channels.
Listen
This is a press release which we link to from Podnews, our daily newsletter about podcasting and on-demand. We may make small edits for editorial reasons.
This page contains automated links to Apple Podcasts. We may receive a commission for any purchases made.