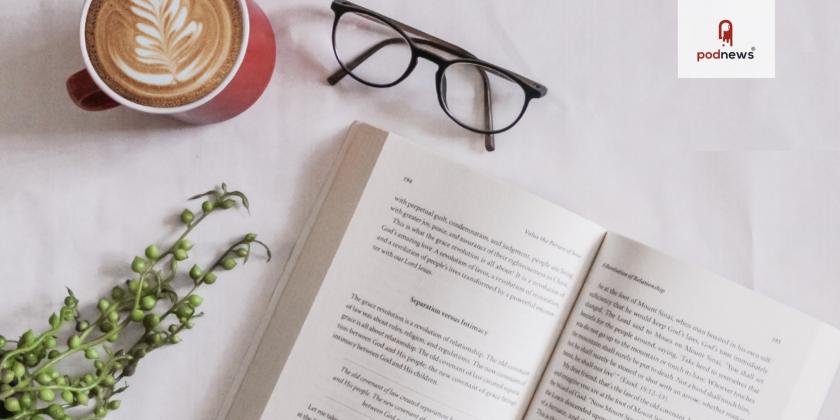 Got Books? Conversations with Booksellers and Book Makers
Press Release · Berlin, Deutschland ·
Antonia Caraveteanu and Ileana Grigorescu, college friends from Bucharest, Romania now living in London and Berlin, have started a podcast that is all about Booksellers and their Bookshops, and books of course. Got Books? (now in its 2nd season) features conversations with Booksellers and Books Makers from all over the world (Publishers, Book Cover Designers, Authors), as well as news about the book world and book reviews.
In this podcast, the two hosts interview a diverse and charismatic series of booksellers (Season 1) and a mix of booksellers and those who make books come to life (Season 2). The focus is mainly on independent bookshops, niche publishers, and unexpected book recommendations.
Among the many booksellers interviewed so far, one can listen in on a conversation with Shaun Bythell, a Scottish bookseller from Wigtown, a place known for its love of books and bookshops. You can then travel to Berlin, to a place called Curious Fox, run by an Irishman and to Madrid, to meet Charlotte & Terry, the founders of a magical bookshop called Desperate Literature. If you're then ready to leave Europe and explore bookshops further away, The Monkey's Paw in Toronto is featured next, a bookshop exclusively focused on the old, unusual, quirky books. Or you can travel to Dakar, Senegal, to virtually visit Angela Franklin's Chez Alpha Books, to Sydney, Australia, to meet the founder of the famous Getrude & Alice and more recently to Egypt, with Diwan's charming founder Nadia Wassef. There is even a translated episode with the owner of Samir Mansour Bookshop in Gaza, a bookshop that got bombed recently and is in the process of being rebuilt.
Each episode is different and each bookseller brings its own charisma to the show, but there seem to be a few common themes running throughout the series: why are bookshops such special places? What draws us to them? How is the Internet affecting this old form of business and how are they coping against retailers like Amazon? How and why do books change our lives sometimes? These are some of the questions explored, alongside the real life stories of people who decide to dedicate their lives to books and knowledge. The second season, now in progress, welcomes more people, like cover designers, publishers and authors. It includes book reviews and bi-weekly news from the publishing industry, giving listeners a more well-rounded idea of what is happening in the vast and thrilling world of books.
Got Books? is available today on all podcast platforms. New releases are added every Friday.
Listen
This is a press release which we link to from our daily newsletter about podcasting and on-demand. This is reprinted verbatim; we may rewrite headlines and descriptions.
This page contains automated links to Apple Podcasts. We may receive a commission for any purchases made.