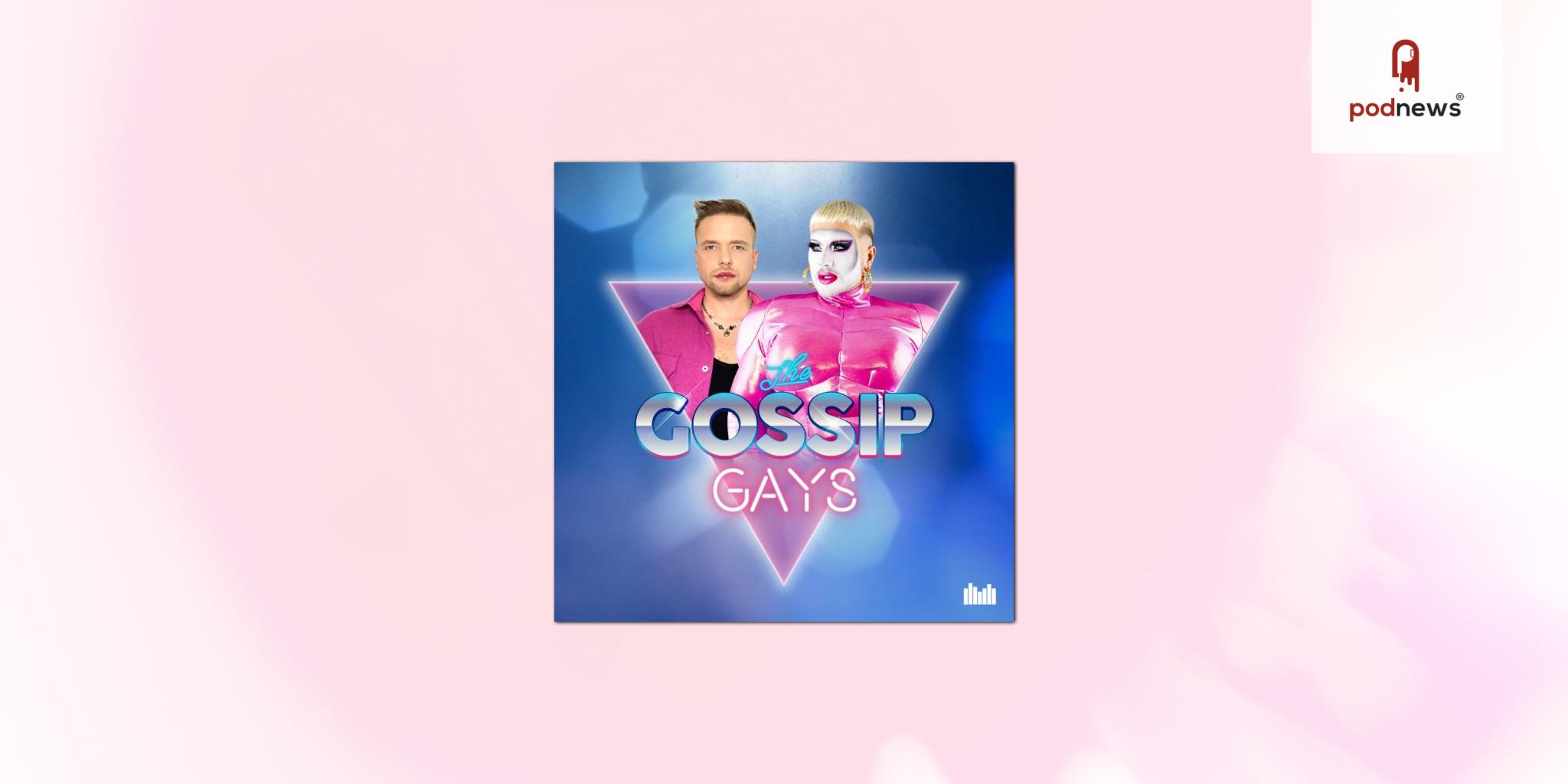 Audio Always and The Gossip Gays podcast celebrates Pride Month with media partnership first
Press Release · Manchester, UK · via Audio Always ·
The Gossip Gays, the Audio Always Original podcast that celebrates LGBTQ+ life in the UK, is at the centre of the new deal, with hosts Danny Beard and best friend DJ Billy Andrew set for a big weekend of special coverage at the August bank holiday weekend event.
Danny and Billy will be counting down to the event in their twice-weekly episodes, ramping up to daily backstage episodes full of their biting wit and exclusive backstage stories from Manchester Pride 2023.
The hosts have deep links to Manchester Pride, with Danny, who won Ru Paul's Drag Race UK in 2022, and Billy set to appear on the festival's main stage this year. The pair join international drag queen sensation Pablo Vittar, American singer-songwriter Jake Shears, Natasha Beddingfield, Jodi Harsh, Bimini and Gok Wan on the line-up.
This is the first time a podcast has been an Official Media Partner for the annual event. Alongside promotion in The Gossip Gays podcast, there's wider activity across the Audio Always Originals network including in Help I Sexted My Boss, Secret Mum Club and The Secret World of Slimming Clubs.
Danny Beard - "We can't wait to be part of this queer-led, queer-run celebration of LGBTQ+ life. We're going to be right at the heart of the festival with access to all the artists, performers and Manchester Pride fans."
Co-host DJ Billy Andrew adds - "We'll be sharing all the juice from the festival as well as dissecting listeners' dilemmas on special servings of Sloppy Seconds. Taking The Gossip Gays to the heartland of Pride is a dream come true."
Manchester Pride is one of the UK's leading LGBTQ+ charities, with early roots in fundraising events held over August Bank Holiday weekends since the 1980s. By 1991 the Village Charity established the festival known then as Manchester Mardis Gras. The city hosted Europride in 2003, and by 2007 Manchester Pride became a registered charity.
The four-day celebration is made up of several events: The Parade, which sees tens of thousands of LGBTQ+ people and their allies march together for equality; The Candlelit Vigil, to provide a moment of reflection to remember those we have lost to HIV and other plights facing LGBTQ+ people; The Gay Village Party for the ultimate celebration in queer joy; Family Pride MCR, a safe and inclusive space for people of all ages to enjoy Pride; Youth Pride MCR which is designed by 14-18-year-olds for 14-18-year-olds; the Human Rights Forum to bring together prominent activists to discuss the challenges faced by LGBTQ+ people and what individuals can do to bring about change; and Superbia Weekend which offers a culturally rich alternative to other elements of the festival
Head of Partnerships and Marketing at Audio Always, Paul Fernley, felt forging links with Manchester Pride was a natural move - "Not only is our HQ based in Greater Manchester, but the Pride movement is perfectly aligned with our ethos of elevating talent and creativity while celebrating diversity. We're proud and excited as media partners to be able to deliver more original content across our network over this fabulous four-day celebration."
Senior Marketing and Communications Manager at Manchester Pride, Lizzy Holroyd - "Audio Always and Manchester Pride are perfect bedfellows. With The Gossip Gays on board, and the talented team behind them, we know we can take the promotion and enjoyment of Manchester Pride to the next level."
Listen
This is a press release which we link to from Podnews, our daily newsletter about podcasting and on-demand. We may make small edits for editorial reasons.
This page contains automated links to Apple Podcasts. We may receive a commission for any purchases made.