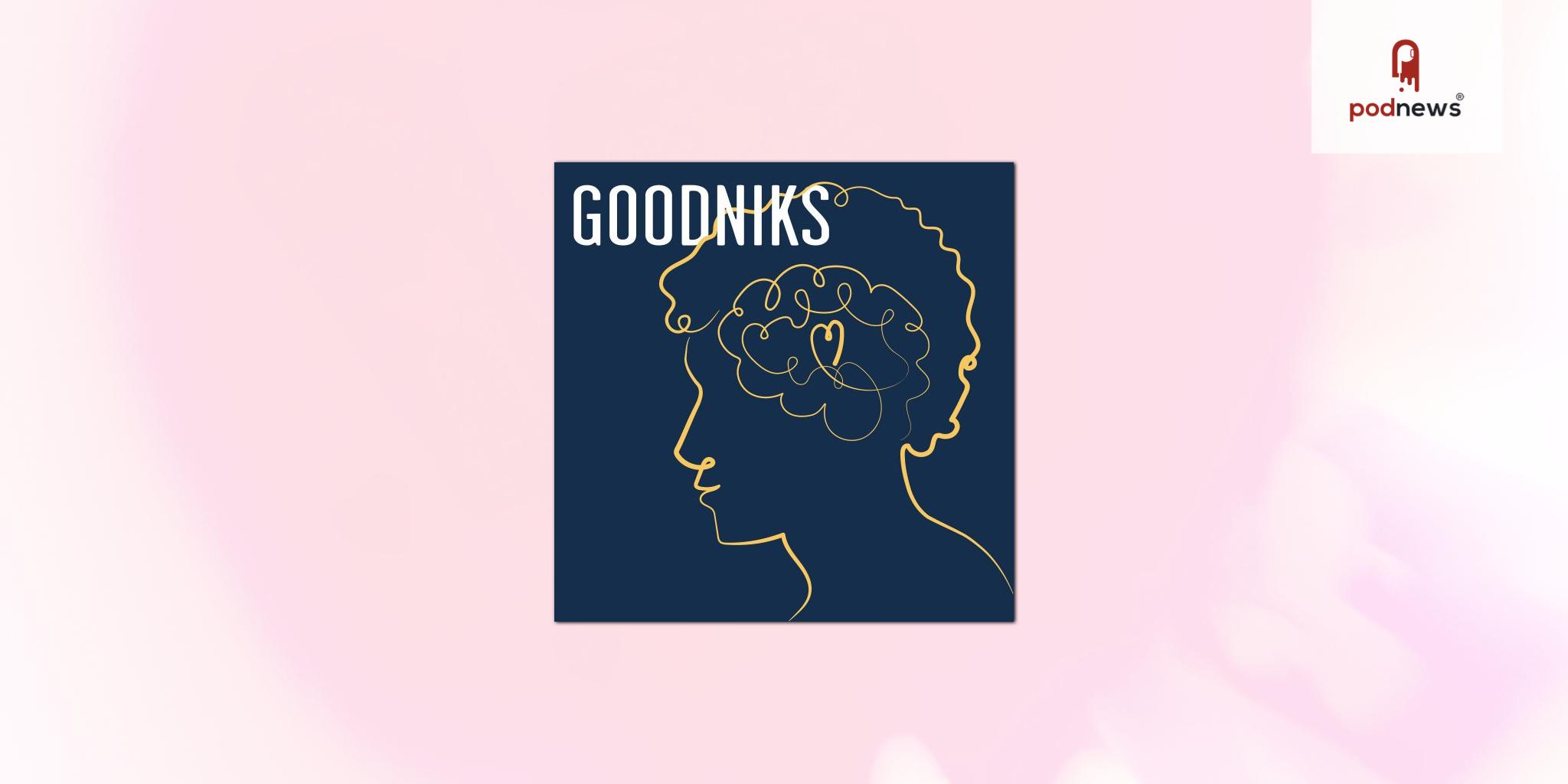 Social Innovator Jeff Leitner and Human Rights Activist Annalisa Enrile Launch Goodniks Podcast
Press Release · Chicago, IL, USA ·
New Playbook today announced that Goodniks, a podcast series that explores the journey and meaning of doing good in the world, has launched. The show was created by Jeff Leitner, who collaborates with governments, institutions, corporations, and NGOs on social impact. Goodniks is hosted by Annalisa Enrile, a social worker, professor at the University of Southern California, community organizer, and activist against human trafficking.
Goodniks is a limited-run podcast documentary series that explores social impact through the journeys of 10 people who do good in very different ways. It tackles questions about how and why people do good, what inspires them, what threatens to derail them, and what doing good means to their lives.
The show's creator, Jeff Leitner, shared this about the mission of the podcast: "In our society, we talk a lot about what it takes to be successful. There are hundreds of podcasts exploring how to start and grow companies and how to get rich. But we don't think or talk enough about what it takes to do good — particularly at a time when we need all the people doing good that we can get. We developed Goodniks to explore the part of ourselves that wants to help other people by talking to people who have let that part of themselves shape their lives and careers."
Host Annalisa Enrile says "Everyone thinks that it takes a lot of bravery to change the world, and don't get me wrong, it does. But, something even more important is the drive, the belief, and the hope that makes people do good. That's what I love about this podcast. We don't give you the glossed-over superhero version of changing the world. We talk to real people who are doing good things that make a difference."
The show's producer, Amanda Mayo, shared this about how this project differs from her others: "On the production side, Goodniks highlights behind-the-scenes warriors of good through their stories, their words, and their experiences in a really engaging way." Visit Goodniks.org to learn more. The show is created by Jeff Leitner, hosted by Annalisa Enrile, and produced by Amanda Mayo, with original music by Adam Ollendorff.
Listen
This is a press release which we link to from our daily newsletter about podcasting and on-demand. This is reprinted verbatim; we may rewrite headlines and descriptions.
This page contains automated links to Apple Podcasts. We may receive a commission for any purchases made.