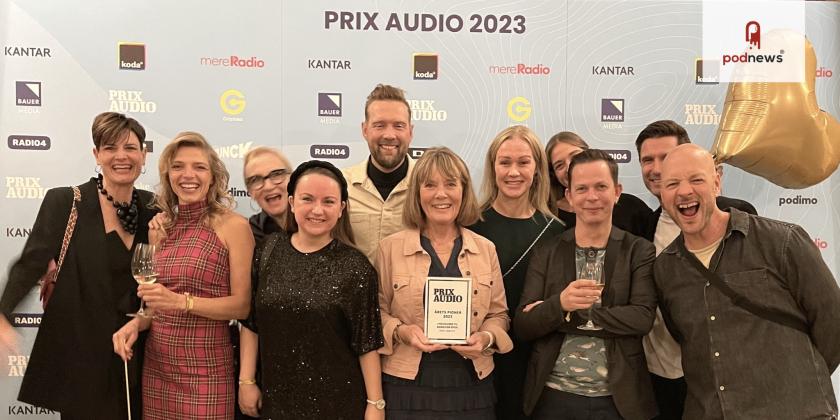 Pioneer of the Year award goes to GoLittle Creative for innovative audio for children aboard DFDS ships
Press Release · Copenhagen, Denmark · via GoLittle Creative ·
The Danish podcast company GoLittle Creative has been honored with the prestigious "Pioneer of the Year" award at the Prix Audio 2023 for its innovative children's entertainment platform designed for families traveling DFDS ships.
This recognition celebrates GoLittle Creatives commitment to providing a unique combination of audio, physical entertainment, and "thinking outside the box" tech solutions.
The award-winning initiative includes the creation of three engaging podcasts hosted by Captain Andreas, who takes young adventurers on a journey to discover the ship's hidden secrets, biologist Anders Kofoed, who shares fascinating insights about marine life along the route, and sleep expert Lola, who helps children fall a sleep in their cozy cabins.
Three languages and physical add-on
What makes this project even more remarkable is that each story is localized and available in three languages: Danish, Norwegian, and English.
In addition to the captivating audio content, GoLittle Creative has also developed a physical activity booklet, also available in the three languages, featuring puzzles, drawings, quizzes, and much more, all tailored to complement the audio stories.
Innovative web app for offline listening
One of the technical challenges to overcome was ensuring the stories could be easily downloaded for offline listening prior to departure, considering the limited mobile signal availability on the ship's route.
To address this GoLittle Creative created a user-friendly web app. Children can easily download all the stories to their mobile devices just by scanning a QR code, and the content is automatically set to the language of their phone. This allows the little passengers to enjoy the content even when they are offline.
"This is the award I wanted to win the most! I'm so proud of the entire team. And a special thanks to DFDS for the amazing collaboration," comments GoLittle Creative's CEO, Morten Resen.
This is a press release which we link to from Podnews, our daily newsletter about podcasting and on-demand. We may make small edits for editorial reasons.