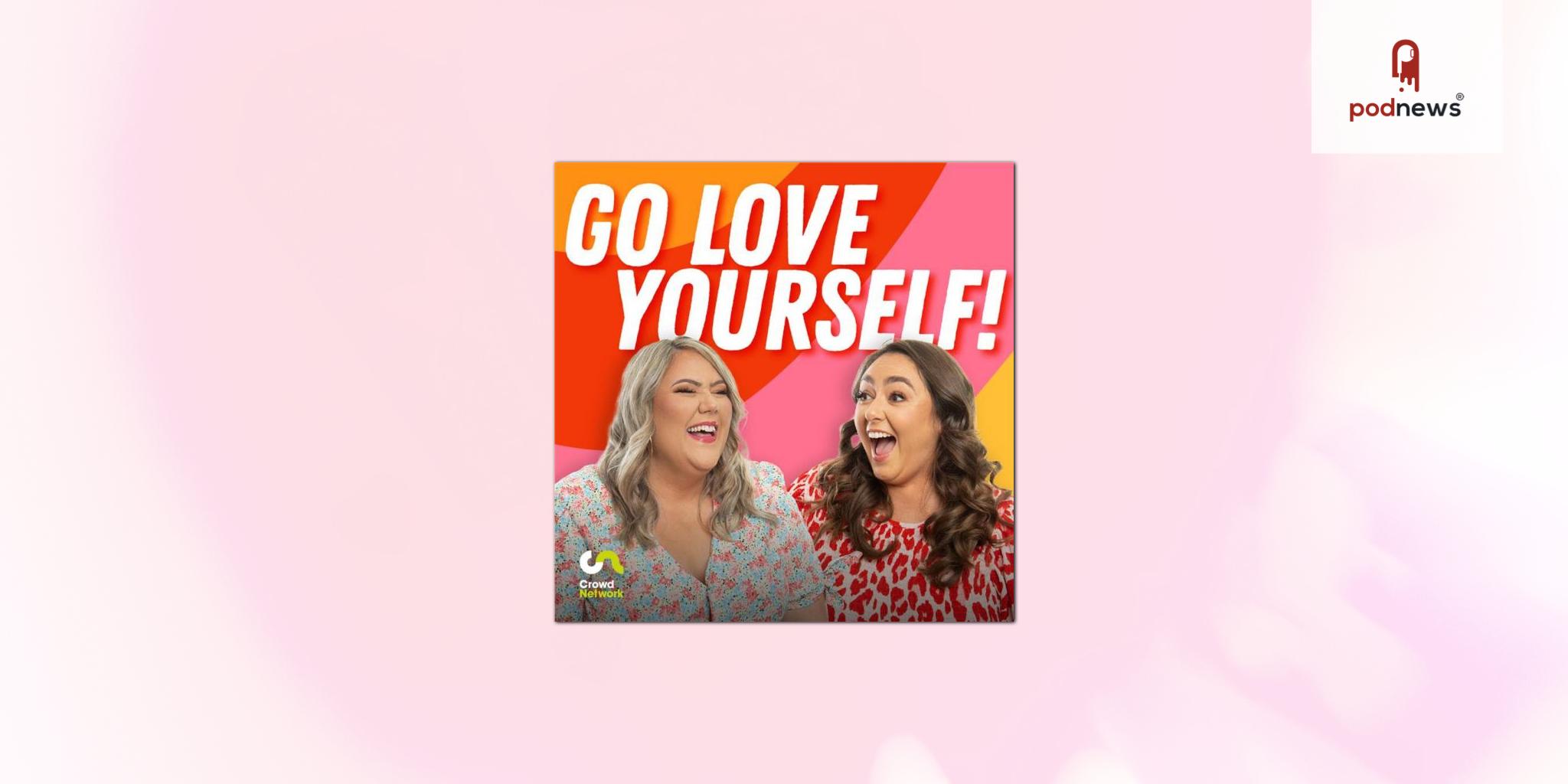 Popular podcast Go Love Yourself back for series two
Press Release · Manchester, UK ·
Go Love Yourself, the smash hit body confidence podcast from Crowd Network, is returning for series two. Co-hosted by Great British Bake Off star Laura Adlington and best friend and body positive icon Lauren Smith, the podcast has proved a runaway success since the first series was launched in January.
Aiming to inspire acceptance and help listeners unlearn harmful body image 'rules' and diet myths, each week Laura and Lauren share their own experiences as plus size women, alongside different guests. Having previously welcomed the likes of comedian Sofie Hagan and YouTube personality Louise Pentland in series one, series two will see iconic plus size model Felicity Hayward, ex-Love Island contestant Malin Andersson and even rugby player Joe Marler, join the show, to share their own history with body image and diet culture.
Topics for series two include sex while plus-size, food guilt and menopause, as well as delving into the challenges larger bodies often face when bringing children into the world. Outdated understandings around BMI poses barriers to couples seeking fertility treatment and adoption, an area Adlington has personal experience of and shares in detail in the second series. After being told she would likely need IVF to conceive, she was prevented from progressing treatment unless she was able to lose 14 stone and offered no support apart from life-altering weight loss surgery.
Go Love Yourself has quickly inspired a growing community of listeners and fans, both online and in person. Listeners from Brighton to Swansea have arranged meet ups across the country, inspired by the podcast to get together and discuss their own journeys with body acceptance. One group of listeners has even set up a book club focused on body positive reading.
Go Love Yourself is a podcast from Crowd Network, the fast-growing audio-on-demand network based in Manchester.
Laura and Lauren shared their excitement about returning for series two: "When we first launched Go Love Yourself, I don't think we ever expected it to have received the love it gets week in week out from listeners. Their feedback, about how the show has helped to treat themselves with more kindness or to embrace their body with confidence, is incredible. It's exactly what we wanted to get across to people: to love the body they're in, no matter their size, shape or skin. After all, we always say that the least interesting thing about you is how you look! The community that sprung up out of the podcast is our favourite thing about the show, and we can't wait to see how it grows with the new series."
Laura continued: "The conversations we sparked in series one were deeply personal to us, and that's still the case for series two. We have a particular focus on fertility problems – something I've experience of and have shared on the show before – as so many of our listeners face barriers to starting a family, simply because of their size. That we're able to raise awareness and challenge the ridiculous, discriminatory nature of the rules many plus-sized people face in this space, is something Lauren and I are really proud to be able to do."
Mike Carr, CEO of Crowd Network, celebrated the show: "We knew we had something special in Laura and Lauren when we first started discussing the show. Individually, they are incredible people and together, their friendship and connection truly brings the podcast to life. What they are achieving with the show – smashing stigmas and dismantling harmful myths – cannot be underestimated. We're so proud of the community the team has created through Go Love Yourself, it truly reflects our mission here at Crowd – to bring people together."
Go Love Yourself will be available from Tuesday 12th July on Spotify, Apple Podcasts and all other podcast platforms. Listeners can keep up to date with the podcast on Instagram at: @goloveyourselfpod.
Listen
This is a press release which we link to from our daily newsletter about podcasting and on-demand. This is reprinted verbatim; we may rewrite headlines and descriptions.
This page contains automated links to Apple Podcasts. We may receive a commission for any purchases made.