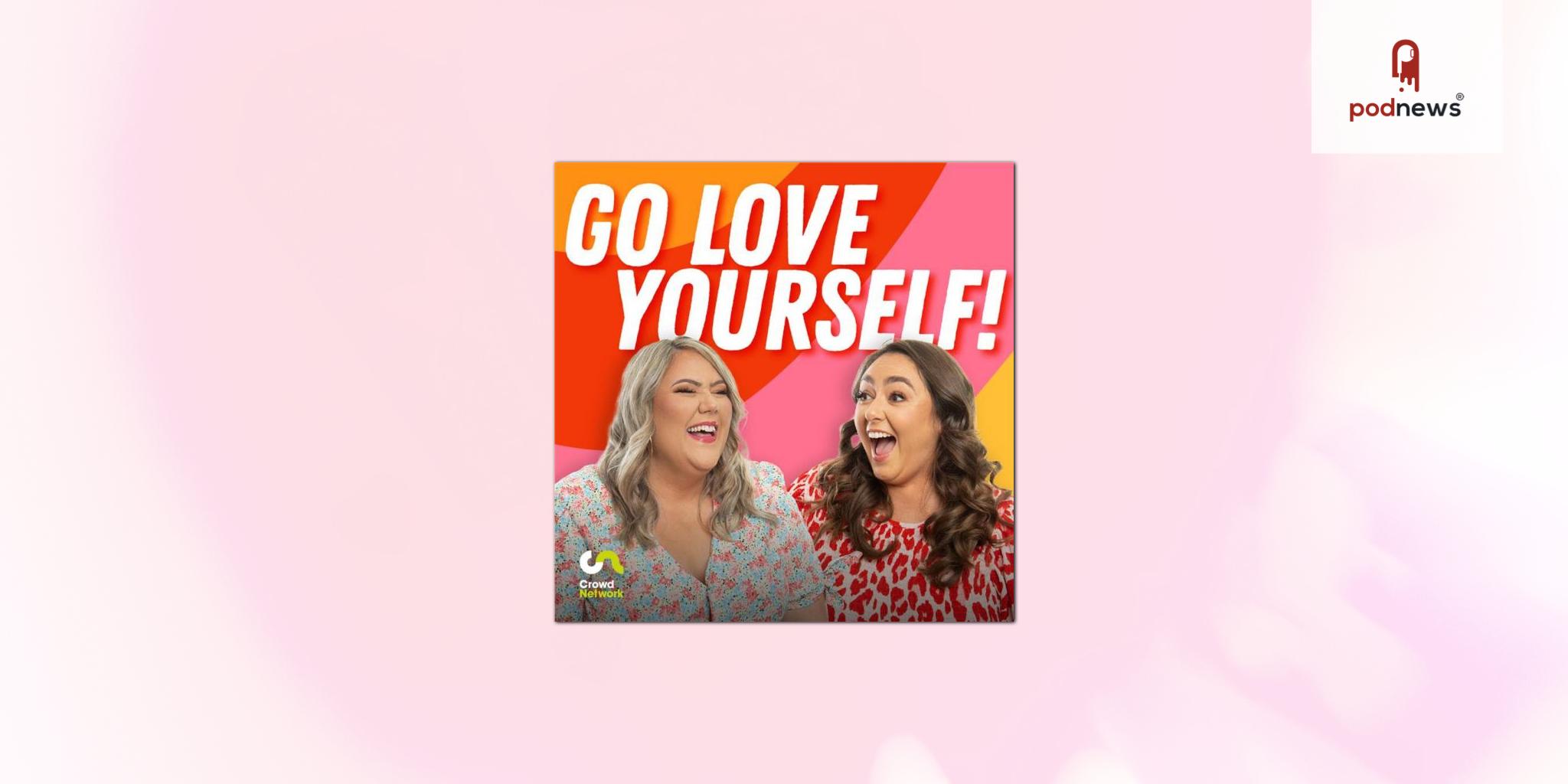 GBBO finalist Laura Adlington launches new self-love podcast: Go Love Yourself
Press Release · Manchester, United Kingdom ·
Star of the Great British Bake Off Laura Adlington - famed for her sense of humour and positive outlook - is launching a podcast, Go Love Yourself, on Tuesday 18th January. The show sees Laura and best friend Lauren Smith tackle body image, confidence, and all things self-love.
As women who grew up in the age of low-rise jeans, diet culture and Bridget Jones, Laura and Lauren are using Go Love Yourself to inspire acceptance and help listeners unlearn harmful body image 'rules' and questionable diet myths.
The podcast takes listeners along the best friends' own journeys to self-acceptance, as well as giving practical advice on caring a lot less about what other people think.
Topics for each episode include everything from diet culture to dating, mental health to social media, and reality TV to toxic masculinity - all whilst keeping self-acceptance at the fore. Each episode will feature a different special guest, including comedian Sofie Hagan, who shares her own personal struggles and wins with body image.
Go Love Yourself is the latest podcast from Crowd Network, the fast-growing audio-on-demand network based in Manchester. It is the first in a slate of new shows set to launch in 2022, including a second series of its popular podcast dot com series.
Laura Adlington celebrated the series: "When I was thrust into the public eye, although I received a lot of support, I also experienced a lot of awful comments about how I look. I always believed that the least interesting thing about people is how they look, so these comments - from strangers - really rocked me. What helped was finding a community that showed me that body confidence is something everyone has a right to, and that's what I hope Go Love Yourself will create. We want to help people challenge the body rules they grew up with, and live their best life in the skin they're in."
Lauren Smith shared: "So many people, especially women, are on a really tumultuous journey to body acceptance and true self-confidence. I know the same has been true of me. I gained weight and initially felt so uncomfortable in my own skin, but now I'm working hard to love myself and my body - something I want the show to help other people to do. Life's too short not to feel positive, confident and sexy after all!"
Mike Carr, CEO of Crowd Network, said: "Connecting people is at the heart of everything that Crowd Network does, so we're really excited to be working on a podcast which really lives by that. Laura and Lauren are a brilliant duo and are both so funny and relatable. It makes the show a real joy to listen to, whether they're joking around or tackling some really serious topics."
Listen
This is a press release which we link to from our daily newsletter about podcasting and on-demand. This is reprinted verbatim; we may rewrite headlines and descriptions.
This page contains automated links to Apple Podcasts. We may receive a commission for any purchases made.