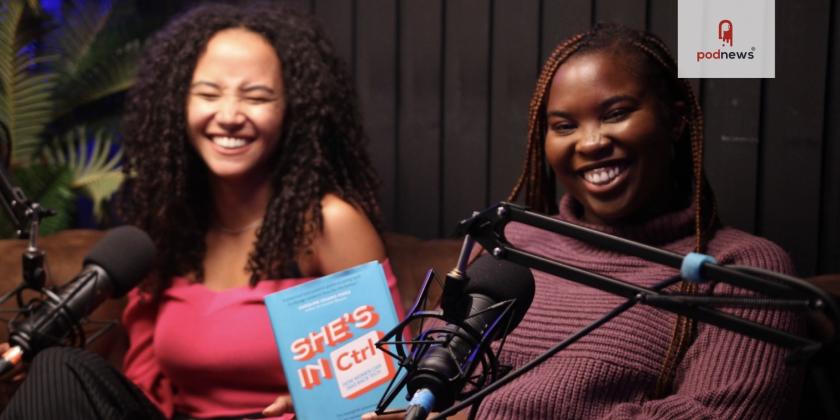 Glowing in Tech Podcast Returns for Season 2!
Press Release · London, UK ·
Glowing in Tech, a community-driven podcast that inspires, empowers, connects, and encourages those underrepresented and underserved in tech, is thrilled to announce the return of their podcast for a second season.
Founded by two Black women from non-technical backgrounds who first-hand experienced a lack of resources, representation, and encouragement when looking to launch a coding career, Glowing in Tech aims to create a safe, empowering, and fun space that makes the tech industry feel more inclusive and accessible.
Their podcast launched in 2022 to great success and has now returned this March for its second season. Each episode features industry leaders, innovators, and other underrepresented voices in tech who will share their personal experiences, insights, and advice on how to thrive in the tech industry.
Listeners can look forward to learning about a variety of topics such as breaking into the industry, navigating workplace challenges, building a personal brand, and more. Whether you are a seasoned pro or just starting out in the tech industry, Glowing in Tech's podcast is the perfect resource for anyone looking to expand their knowledge and connect with like-minded individuals.
About Amber:
Amber is an award winning Frontend Engineer, co-host of the Glowing in Tech podcast showcasing black women in tech, created the Imposter Methods newsletter and hosts & speaks at events both virtually and in person. She has delivered talks for companies including LeadDev, Salesforce, codebar, Girls into Coding & Coding Black Females. She has hosted several of Code First Girls' MOOCs (massive online open courses) for companies including GCHQ, Barclays, Bank of America, IPO and HubSpot.
About Jessie:
Jessie is an award winning Software Engineer at CybSafe, Co-Founder and Co-host of Glowing in Tech. She is a key part of the Leadership Team for Coding Black Females. She's delivered technical talks for companies including LeadDev, codebar, General Assembly, Docker, Girls into Coding & Daily Dev. She has instructed and delivered courses on behalf of companies such as Love Circular, CybSafe, Coding Black Females and UBS.
Listen
This is a press release which we link to from Podnews, our daily newsletter about podcasting and on-demand. This is reprinted verbatim; we may rewrite headlines and descriptions.
This page contains automated links to Apple Podcasts. We may receive a commission for any purchases made.