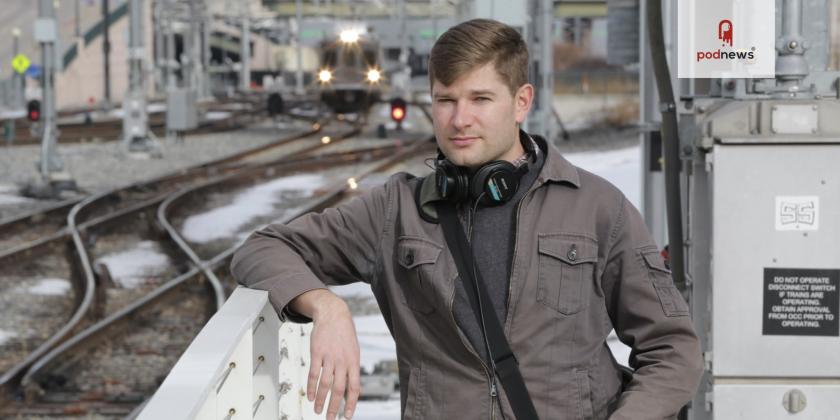 New Podcast from Colorado Public Radio Explores the Denver Area's Transportation Milestones and Missteps
Press Release · Denver CO, United States ·
Colorado Public Radio today announced a new four-part miniseries focused on Colorado's attempts to build a greener transportation system in the state. Ghost Train is hosted by CPR News transportation reporter Nathaniel Minor and launches Feb. 8. A trailer is available now.
"I started covering transportation in Colorado full-time three years ago, just as the applause for the Denver area's new train lines was fading," Minor said. "And in reporting this series, I've learned that these trains were meant to be more than people-movers. They were supposed to symbolize progress and status. I wanted to know whether they are effective."
In "Ghost Train," Minor explores the past, present and future of transit projects in the Denver metro area, starting from the 2004 vote to back an ambitious transit plan that would help commuters glide by traffic and transform Denver into a world-class city.
But as those lines have opened, an uncomfortable truth has emerged: They aren't very useful to many people and have done relatively little to shift how Coloradans move around the region.
And one key line — from Denver to Boulder and Longmont — is projected to be decades late, a delay that now haunts Denver's transit agency. Because some now argue that to meet climate goals and ease traffic, Coloradans need more than just fancy trains. They need better buses, even if that means taking space from cars.
"Nate Minor has a deep understanding of how Denver's transit system came together," said Brad Turner, executive producer of CPR's Audio Innovations Studio. "But sometimes news stories about public transportation miss a human element. People hatched a vision for this rail system, and other people who ride light rail or make decisions about the future of RTD deal with the consequences every day. Nate's done a great job of connecting with those voices and sharing their stories in this series."
"Ghost Train" debuts Feb. 8 with four parts released weekly.
Listen
This is a press release which we link to from our daily newsletter about podcasting and on-demand. This is reprinted verbatim; we may rewrite headlines and descriptions.
This page contains automated links to Apple Podcasts. We may receive a commission for any purchases made.