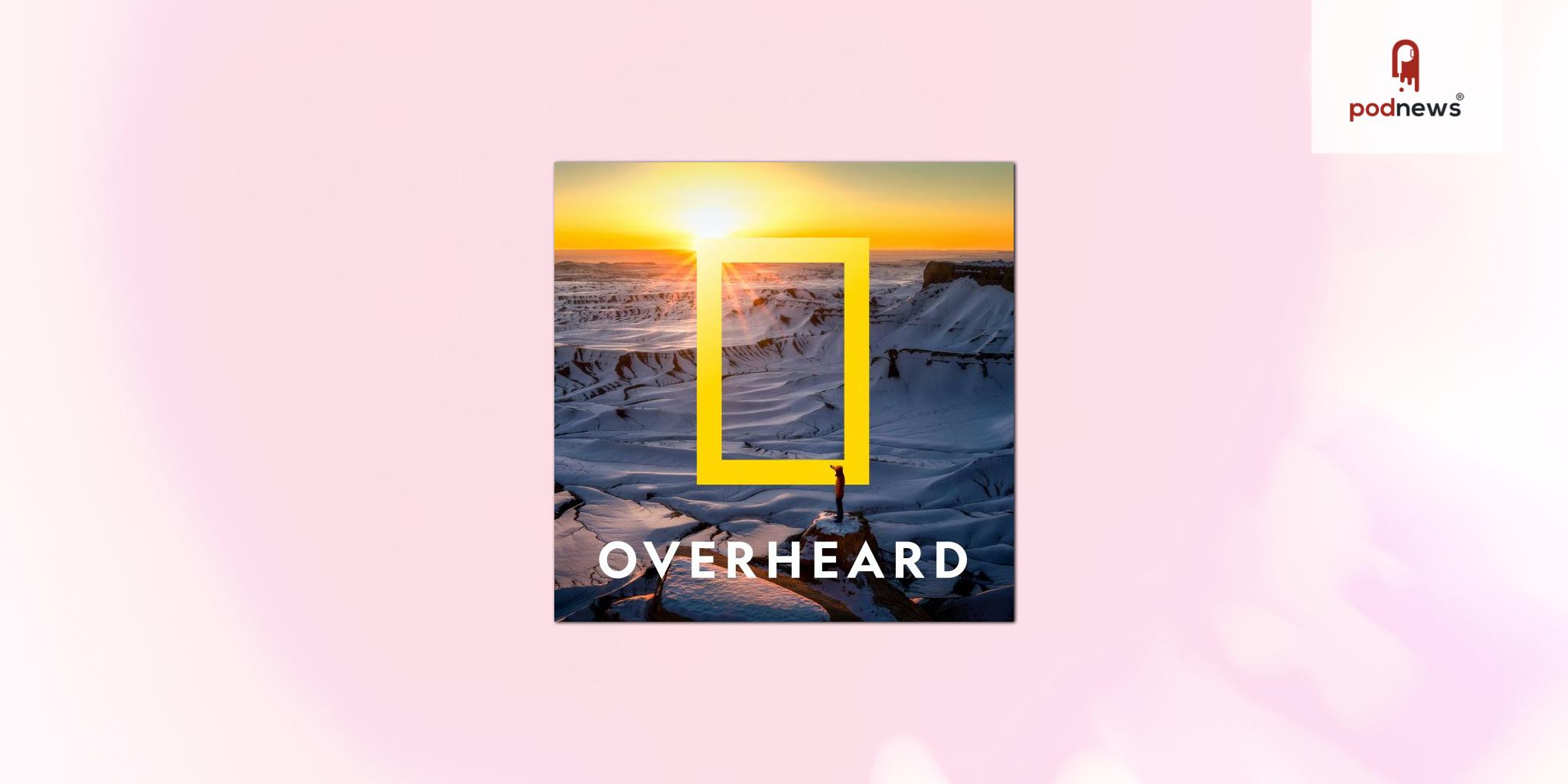 National Geographic launches four-part podcast series The Soul of Music
Press Release · Washington, DC, USA ·
National Geographic will commemorate Black History Month with its flagship podcast, Overheard at National Geographic through a month-long, four-part series of episodes focused on music and exploration featuring influential Black musicians and accomplished National Geographic Explorers. The weekly series, THE SOUL OF MUSIC, premieres on Feb. 7 and drops every Tuesday through Feb. 28. It comes as National Geographic rings in its 135th anniversary with an emphasis on celebrating its creative and explorer community.
Hosted by "Overheard" producer Khari Douglas and edited by Carla Wills, manager of audio, these four episodes will feature world-famous musicians Rhiannon Giddens, Sampa the Great, Chief Xian aTunde Adjuah (formerly Christian Scott) and Meklit Hadero in conversation with Nat Geo Explorers Alyea Pierce, Danielle Lee, Justin Dunnavant and Jahawi Bertolli. The Explorers and artists will discuss how nature, history and culture influence their work, what music inspires their adventures, and how they address some of the world's most pressing and complicated issues through art and exploration.
"As global storytellers, we all have a responsibility to engage in cultural archeology to explore our past and to understand our shared history. Music is the perfect medium to inspire exploration and create bridges to the past. 'The Soul of Music' series on 'Overheard' does just that. It inspires us to embrace our shared humanity and the desire to be understood," said executive producer Davar Ardalan.
The four-episode lineup includes the following:
Feb. 7 – Musician Rhiannon Giddens and Explorer Alyea Pierce: Nat Geo Explorer and poet Alyea Pierce talks with GRAMMY®-winning musician Rhiannon Giddens about the origins of the banjo, her new opera "Omar," and how she finds inspiration through history.
Feb. 14 – Musician Sampa the Great and Explorer Danielle Lee: Nat Geo Explorer and wildlife biologist Danielle Lee meets rapper Sampa the Great to discuss learning through stories, being a foreigner in a new country, and mental health therapy through nature.
Feb. 21 – Musician Chief Xian and Explorer Justin Dunnavant: Nat Geo Explorer and archaeologist Justin Dunnavant sits down with GRAMMY-nominated trumpeter Chief Xian to discuss ancestral memory, creating new instruments, and stretch music — an expansion of jazz.
Feb. 28 – Musician and Explorer Meklit Hadero with Explorer Jahawi Bertolli: Nat Geo Explorer and musician Meklit Hadero discusses her transmedia storytelling project, which tells the stories of immigrant, migrant and refugee musicians, with Nat Geo Explorer and marine and wildlife cinematographer Jahawi Bertolli.
Listen
This is a press release which we link to from Podnews, our daily newsletter about podcasting and on-demand. This is reprinted verbatim; we may rewrite headlines and descriptions.
This page contains automated links to Apple Podcasts. We may receive a commission for any purchases made.