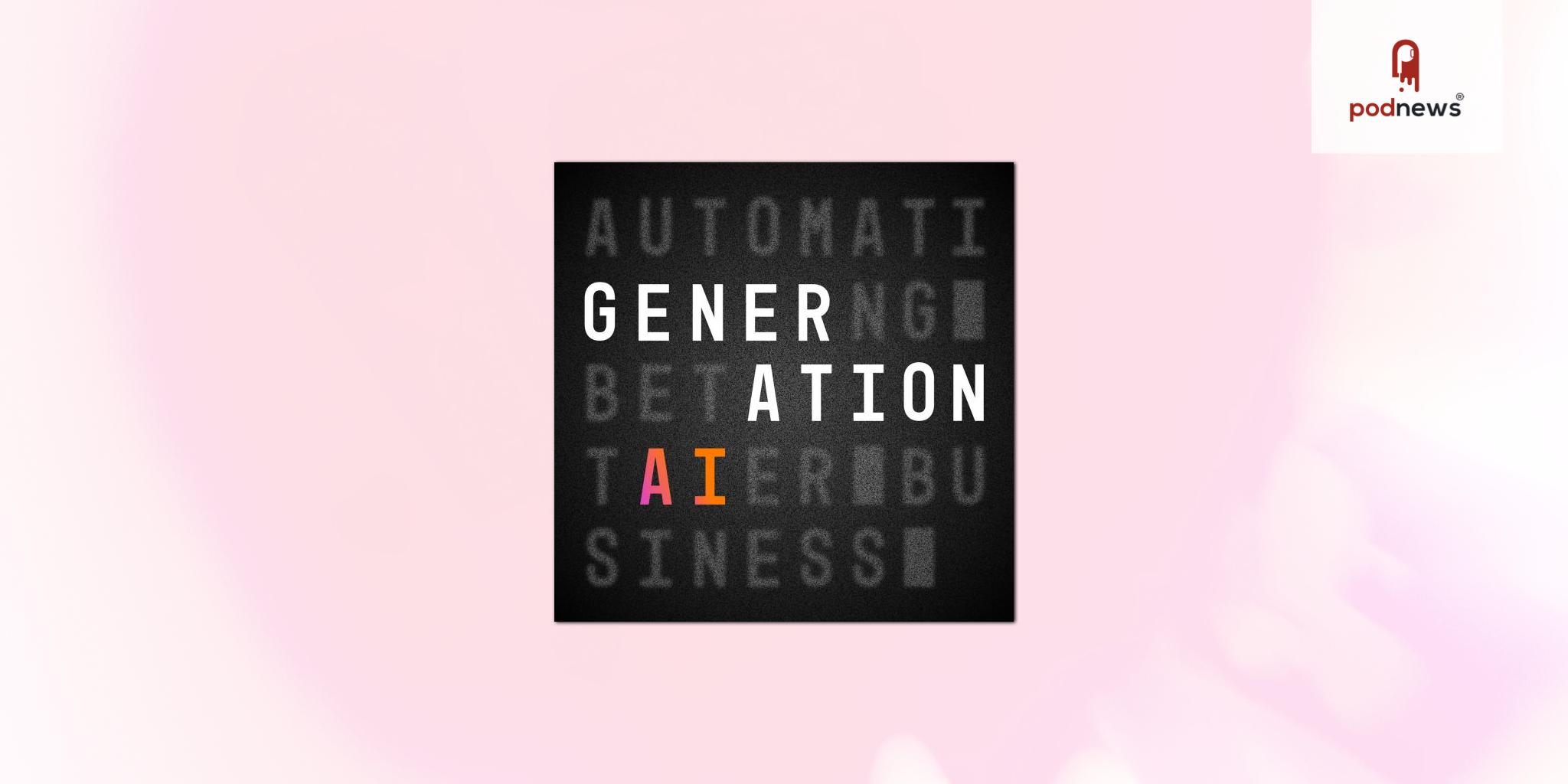 LivePerson Launches "Generation AI" Podcast, Educating Business Leaders on its Power and Pitfalls
Press Release · New York, NY, USA · · Updated
LivePerson, a global leader in Conversational AI, today announced the launch of its new biweekly podcast, Generation AI: Automating Better Business. Hosted by industry experts Ruth Zive and Joe Bradley, this groundbreaking podcast aims to educate and inspire business leaders across industries by exploring the vast landscape of artificial intelligence (AI) and its transformative impact on organizations.
Generation AI is a podcast for those who understand that the technology decisions of today will shape the world of tomorrow. As a platform for thought leadership that goes beyond the hype, the show provides insightful discussions, practical insights, and expert advice on leveraging AI safely and effectively. Each episode tackles the most exciting developments in AI and the ways it can drive business outcomes — while never losing sight of the people it serves.
Throughout the series, Zive and Bradley will engage in dynamic conversations with a diverse range of guests, including enterprise business leaders, AI-focused professionals, and renowned experts from the science and academia community. By delving into various topics such as distinguishing AI reality from hype, identifying strategic AI use cases, ethical AI deployment, risk mitigation, and maintaining customer and workforce-centric approaches, "Generation AI" ensures an enriching experience for listeners from the Contact Center/CX, Marketing/Digital, and Information Technology/Security industries.
The inaugural episode, scheduled for release on Tuesday, July 18, will feature Zive and Bradley engaging in an engaging and informative dialogue, providing listeners with an opportunity to get to know the hosts and their vision for the podcast. The second episode will feature a captivating conversation with Miriam Vogel, CEO & President of EqualAI, discussing the crucial aspects of AI ethics.
"We are thrilled to launch 'Generation AI' and provide a valuable resource for business leaders navigating the world of AI," said Ruth Zive, co-host of the podcast. "By bringing together experts, thought leaders, and industry professionals, we aim to foster a deeper understanding of AI's potential, as well as the ethical and responsible practices necessary to leverage its power for the benefit of all."
The first four episodes of "Generation AI" will feature distinguished guests, including Miriam Vogel, CEO & President of EqualAI; Jessica Popp, Twilio VP of Engineering and Ada CTO alumni; and Jarod Groome, Generative AI Advisor at Synthesia, among others.
LivePerson (NASDAQ: LPSN) is a global leader in trustworthy and equal AI for business. Hundreds of the world's leading brands — including HSBC, Chipotle, and Virgin Media — use our Conversational Cloud platform to engage with millions of consumers safely and responsibly. We power nearly a billion conversational interactions every month, providing a uniquely rich data set and safety tools to unlock the power of Generative AI and Large Language Models for better business outcomes. Fast Company named us the #1 Most Innovative AI Company in the world. To talk with us or our AI, please visit liveperson.com.
Listen
This is a press release which we link to from Podnews, our daily newsletter about podcasting and on-demand. We may make small edits for editorial reasons.
This page contains automated links to Apple Podcasts. We may receive a commission for any purchases made.