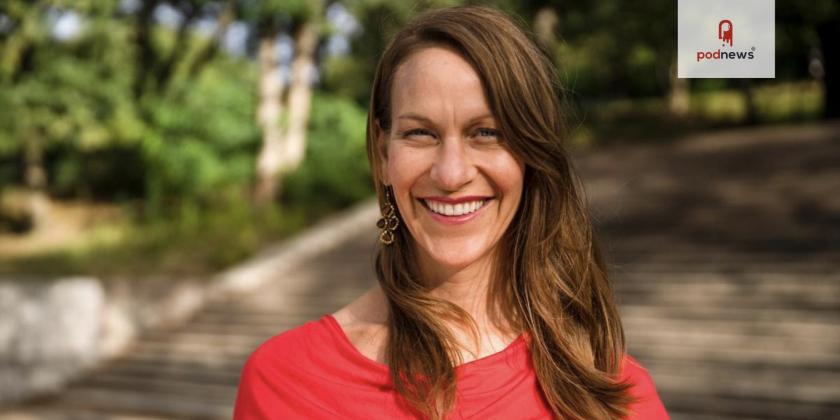 Future of XYZ Podcast Finds New Home with Rhode Island PBS
Press Release · Providence, RI, USA · via Rhode Island PBS ·
Where are we as a world, and where do we want to go? These are the questions explored in Future of XYZ, a podcast presented by Rhode Island PBS beginning January 2023.
Created by host Lisa Gralnek (above), Future of XYZ engages today's innovative leaders in candid conversations about what's coming down the pipeline on topics related to business, tech, art, science, and humanity broadly.
"Future of XYZ was a long-held idea built on my own innate curiosity about pretty much everything that finally came to light amidst the chaos and quiet of COVID-19 in November 2020," said Ms. Gralnek. "In quick, 20-minute episodes, we offer a true learning journey based on the unique expertise of each of our guests."
An expert brand builder and ambitious change-maker, Ms. Gralnek is no stranger to asking those in high positions the big questions. Since 2017, she has served as the principal and founder of New York-based independent strategy consultancy, LVG & Co., where she partners with senior leaders to improve their business. Prior to this position, Ms. Gralnek worked as a corporate strategy and marketing executive at companies including Adidas, Chobani, and The Boston Consulting Group.
Through this collaboration between Rhode Island PBS and Ms. Gralnek, the station will release a new episode of Future of XYZ every other Thursday, beginning January 19. Each episode will be available in video format on ripbs.org/xyz and YouTube.com/@rhodeislandpbs, and audio wherever listeners get their podcasts.
"Rhode Island PBS is proud to be the new home for Future of XYZ," said David W. Piccerelli, president of Rhode Island PBS. "We look forward to expanding our portfolio of thoughtful programming, and providing curious people in New England and beyond with this insightful content."
"For me, there is no better destination for this show than Rhode Island PBS," added Ms. Gralnek. "I am so excited to share and explore the 'Future of…' with their audience."
Listen
This is a press release from Rhode Island PBS which we link to from Podnews, our daily newsletter about podcasting and on-demand. This is reprinted verbatim; we may rewrite headlines and descriptions.
This page contains automated links to Apple Podcasts. We may receive a commission for any purchases made.