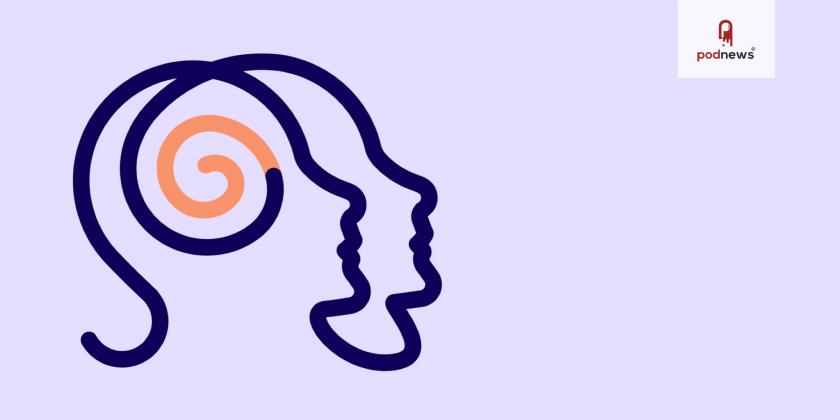 Future Hindsight Reveals New Logo and Website
Press Release · New York, NY, USA ·
Award-winning civic engagement podcast Future Hindsight reveals a new logo illustration and launches a new website.
In this election year, host Mila Atmos is committed to present conversations to help you build your civic action toolkit. Future Hindsight is stepping up its game to produce podcasts every Thursday and doing away with thematic seasons.
Atmos said, "It's abundantly clear now that voting is not the only way for us to get involved and protect our democracy. Although voting is fundamental, we need to be truly engaged citizens."
Through in-depth interviews with citizen changemakers, who are making a real impact across our society, episodes provide inspiration, hope, and guidance on how to get involved.
British designer and illustrator, Mike Lemanski, helped bring our vision to life in the new illustration of two heads facing into the same direction for a shared future.
Notable episodes so far this year include:
Amy Westervelt: Climate Action Within Reach
Andrea Miller: The Future of Abortion Rights
Ian Haney-López: Strategic Racism is a Divide and Conquer Scam
Anat Shenker-Osorio: Winning Messages
Michigan's Secretary of State Jocelyn Benson: Secretaries of State
Chris Lebron: History of Black Thought
Episodes of Future Hindsight are released every Thursday, and are widely available on Apple Podcasts, Spotify, CastBox, Stitcher, RadioPublic, and Google Podcasts.
About Future Hindsight
Future Hindsight is an award-winning weekly podcast that takes big ideas about civic life and democracy and turns them into action items for you and me. In each episode, in-depth conversations with citizen changemakers inspire civic engagement and hope. Host and executive producer, Mila Atmos, believes that citizen participation is fundamental to a thriving democracy. Mila combines experiences from living in multiple cultures ranging from Indonesia to Germany to the rural U.S. with her knowledge base in history, economics, and international affairs (B.A. & M.I.A. Columbia University) in creating Future Hindsight.
Listen
This is a press release which we link to from our daily newsletter about podcasting and on-demand. This is reprinted verbatim; we may rewrite headlines and descriptions.
This page contains automated links to Apple Podcasts. We may receive a commission for any purchases made.