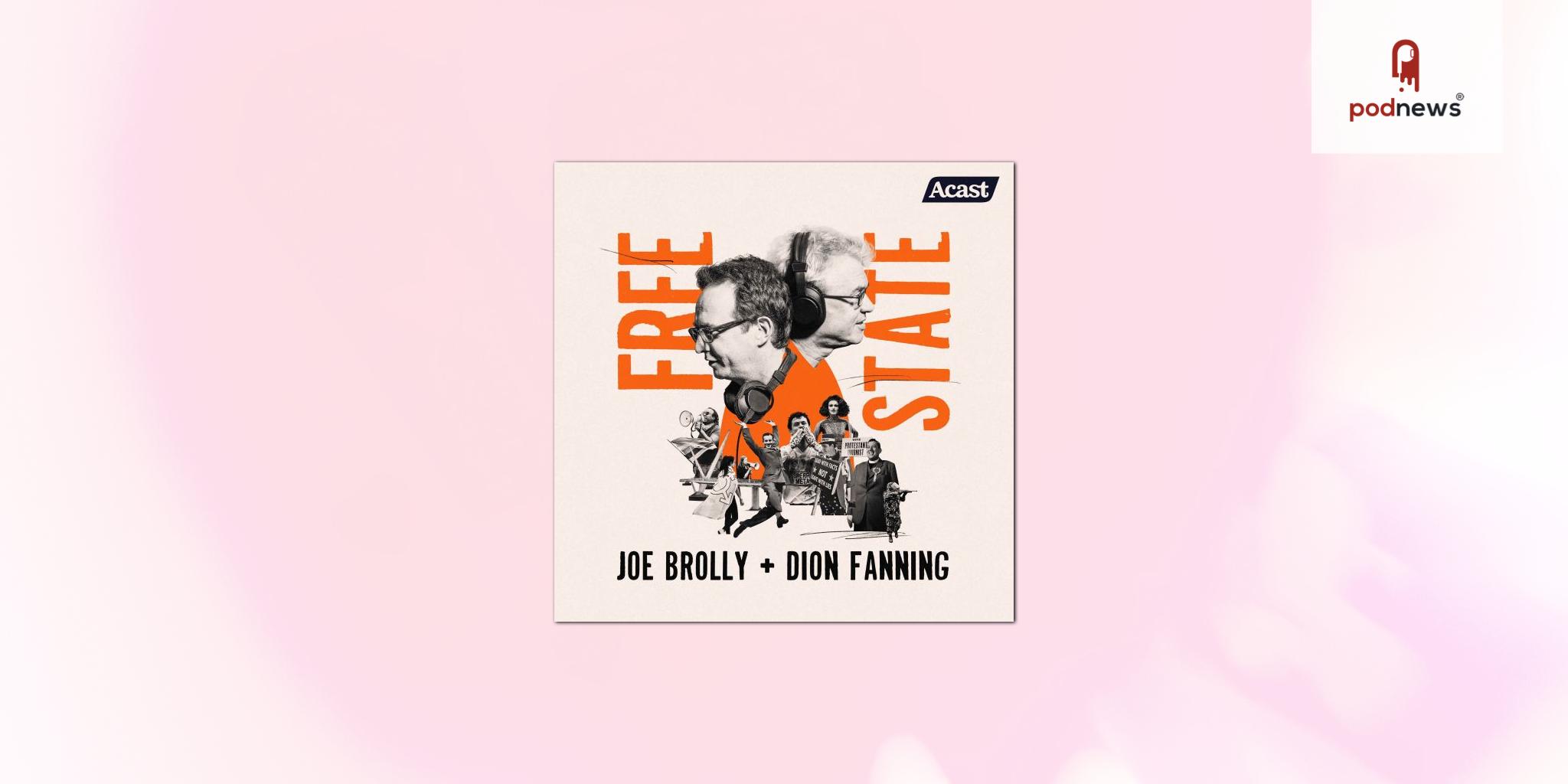 Free State: new podcast on the Acast Creator Network
Press Release · Dublin, Ireland · via Acast ·
Free State is a podcast for the curious that stimulates, provokes, challenges and entertains while never taking itself too seriously. Available now on all podcast players via the Acast Creator Network, this brand-new show covers topics from sport to politics, love to losses, the human condition and how to fix the world - with guests from across the planet, including Nigerian princes, former Prime Ministers, ex-convicts, footballers, boxers and extraordinary people from every walk of life.
Joe Brolly and Dion Fanning host the show. Joe is a barrister who once donated a kidney to a stranger and then led a crusade to transform organ donation on the island of Ireland. Dion is an award-winning interviewer and author. Unfortunately, neither Joe nor Dion is a motivational guru or life coach.
Dion Fanning: "Free State is an incredibly exciting podcast to be a part of. My background is interviewing, and I think our guests on Free State will be part of conversations like no other. I think people will be surprised by the Joe Brolly they hear on this podcast too."
Joe Brolly: "The 21st century resembles a factory—our politics, schools, and sports. Everyone sounds the same and plays the same, and looks the same. I worry we no longer think for ourselves. Hatred of others is on the rise, with some of the most vulnerable human beings targeted for political gain. Facts, logic and science are under attack like never before. The only defence against this is critical thinking. We want to explore the world with anger and humour, and empathy. We want to achieve a free state of mind & hope you will join us on the journey."
As part of the Acast Creator Network, Free State will have access to Acast's award-winning creative tools, including ads and sponsorship, to start monetising the show. In addition, acast technology will enable Free State to broaden its audience alongside supporting show growth with strategy and marketing.
Jennifer Dollard, Creator Network Director, Ireland: "Joe and Dion's calm yet playful take on current affairs is a welcome addition to our Acast roster. We're looking forward to guiding Free State through its launch and growing the show with the help of the Acast Marketplace. Acast is dedicated to supporting Irish voices, and with our development, we can help introduce listeners to the Free State of mind."
Listen
This is a press release from Acast which we link to from Podnews, our daily newsletter about podcasting and on-demand. This is reprinted verbatim; we may rewrite headlines and descriptions.
This page contains automated links to Apple Podcasts. We may receive a commission for any purchases made.