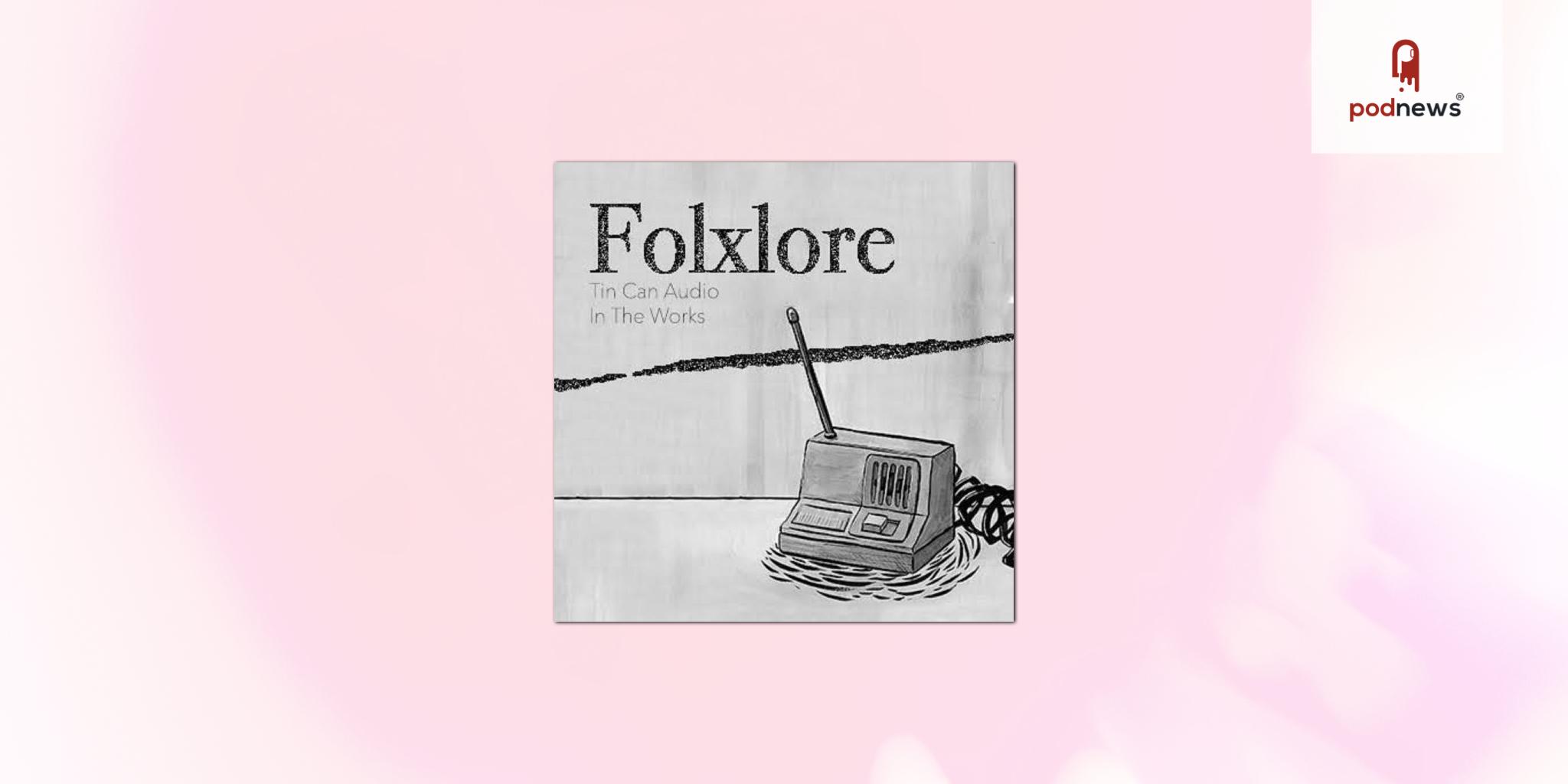 Fan-Favourite Horror Podcast Folxlore Final Season is here
Press Release · Glasgow, UK ·
In February 2020, Folxlore bursts onto the podcast scene in sensational fashion winning three Audio Verse Awards including Best New Storytelling Production, and featuring as one of only two independent fiction podcasts in The Atlantic's 50 Best Podcasts of the year. Three years on and the puzzlebox of audio horror by queers, for queers launched its final season on March 5th 2023 with Episode 1, "Stuck".
"'Stuck' is a poetic exploration of my own anxieties around being an immigrant. The pressure of having to prove your worth, your permanency, is deeply unsettling, especially as a queer, trans human. Juniper metaphorically and physically feels the walls closing in, because I wanted to show the claustrophobia and violence that borders create in our lives." - Bibi June, producer on Folxlore and writer of 'Stuck'
Folxlore has depicted, subverted, or in other ways dealt with queer fears from passing in public to parenthood, paranoia to private landlords, all with a recognisable Glasgow patter, and all with an innovative experimental approach to the audio medium. The final season promises even more of the same.
"Folxlore has always been about delving deep into the overt and underlying insecurities of queer people – it's been incredibly cathartic for us and we're so happy it's struck a chord with people who've listened along. This final season hits harder and closer to home for queer communities. Its emotional lows are so much lower but there's definitely a move towards horror that you can live through and come out the other side of." - Ross McFarlane, Writer and Co-Producer on Folxlore
"an energizing listen that draws you in with its dreamy, poetic feel and mysterious sonic settings." – The Atlantic, The 50 Best Podcasts of 2020

"a whirlwind of layered sounds, leaning just enough into the weird and unusual to bring forward what is uncomfortable about living as a queer person in the world." – Bello Collective, 100 Outstanding Podcasts From 2020
About Us
Folxlore is created by an all-queer-most-trans team and produced by In The Works and Tin Can Audio. In The Works is a Glasgow-based spoken word theatre company which includes showrunners Bibi June and Ross McFarlane. In The Works has toured the UK and Ireland with their live productions, and Folxlore was their first online production. They are collaborating on the show with poet, performer, and exorcist for hire Syd Briscoe – a mainstay of the Glasgow spoken word scene.
Folklore's sound design and distribution is produced by Tin Can Audio. Founded in 2017 by David Devereux after the success of his audio drama podcast Tin Can, it has since expanded to include The Tower, Middle:Below, The Dungeon Economic Model, and Love and Wards. They are known for their distinctive, experimental sound design and innovative storytelling.
Credits
Folxlore is an In The Works x Tin Can Audio Production
Written and performed by Ross McFarlane (he/him), Syd Briscoe (he/him), Bibi June (they/them)
Recorded and produced by David Devereux (they/them)
Original art by jesse hawke (they/them)
Graphic design by Bibi June
Supported by Creative Scotland
Listen
This is a press release which we link to from Podnews, our daily newsletter about podcasting and on-demand. This is reprinted verbatim; we may rewrite headlines and descriptions.
This page contains automated links to Apple Podcasts. We may receive a commission for any purchases made.