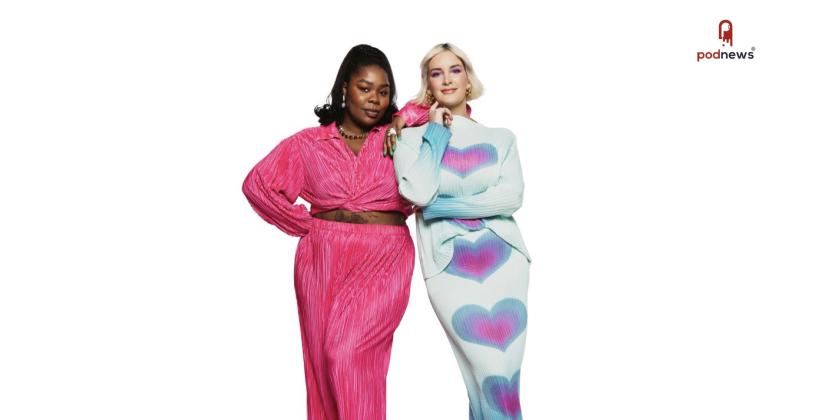 Flex & Froome's daily podcast show hits one million downloads
Press Release · Sydney NSW, Australia · via ARN ·
CADA - Australia's home of Hip Hop and R&B – are pleased to announce that the Flex & Froomes show podcast has officially surpassed 1 Million downloads, making them (somewhat) instant millionaires!
Only six months since launch, the Flex & Froomes podcast has seen huge success, winning bronze at the Australian Podcast Awards for Best New Podcast and placing in Vogue's "10 Best Podcasts for Women by Women", as the show continues to cover important topics such as "Why Do Men Lie About Their Shoe Size?" and "Would You Rather Be Happy Or Famous?".
Of the show's success, Flex shared "The girls have really done it this time! Turns out it's possible to reach grandiose career milestones by unpacking gruesome nipple stories, philosophy, psychology, moral dilemmas, the contradictions of modern dating and the intricacies of personal hygiene. Here's to the next million."
Co-host Froomes added "What a bloody pleasure! No offence to us, but I'm always shocked when people come up to me and say they love the show and listen religiously. Good to know they aren't lying."
The Flex & Froomes podcast is enjoyed by listeners around the world - with some very special fans of the show sending their congrats to the duo including Schapelle Corby and the Island Boys.
Schapelle Corby said "Wishing my favourite bush pigs a happy one million podcast downloads. Huge slay." Schapelle also referenced Froomes' recent near-drowning incident in Bali, and added "Don't worry, that's not the worst thing that can happen in Bali… or is it?"
Rappers Kodiyakredd and Flyysoulja from the Island Boys also shared their congrats, even singing the duo a song "You just became millionaires from sitting and talking, not bad for the girl version of bro podcasters…"
The special 1 million celebratory episode of Flex & Froomes is available here, with videos of Shapelle Corby and the Island Boys congratulations here.
The Flex & Froomes podcast is available for streaming on iHeart or your preferred podcast provider with exclusive content, relationship advice, moral dilemmas and so much more, with Flex & Froomes also live on weekdays 3-4pm on CADA 96.1 in Western Sydney, on iHeart or DAB+ nationally.
Listen
This is a press release from ARN which we link to from Podnews, our daily newsletter about podcasting and on-demand. This is reprinted verbatim; we may rewrite headlines and descriptions.
This page contains automated links to Apple Podcasts. We may receive a commission for any purchases made.