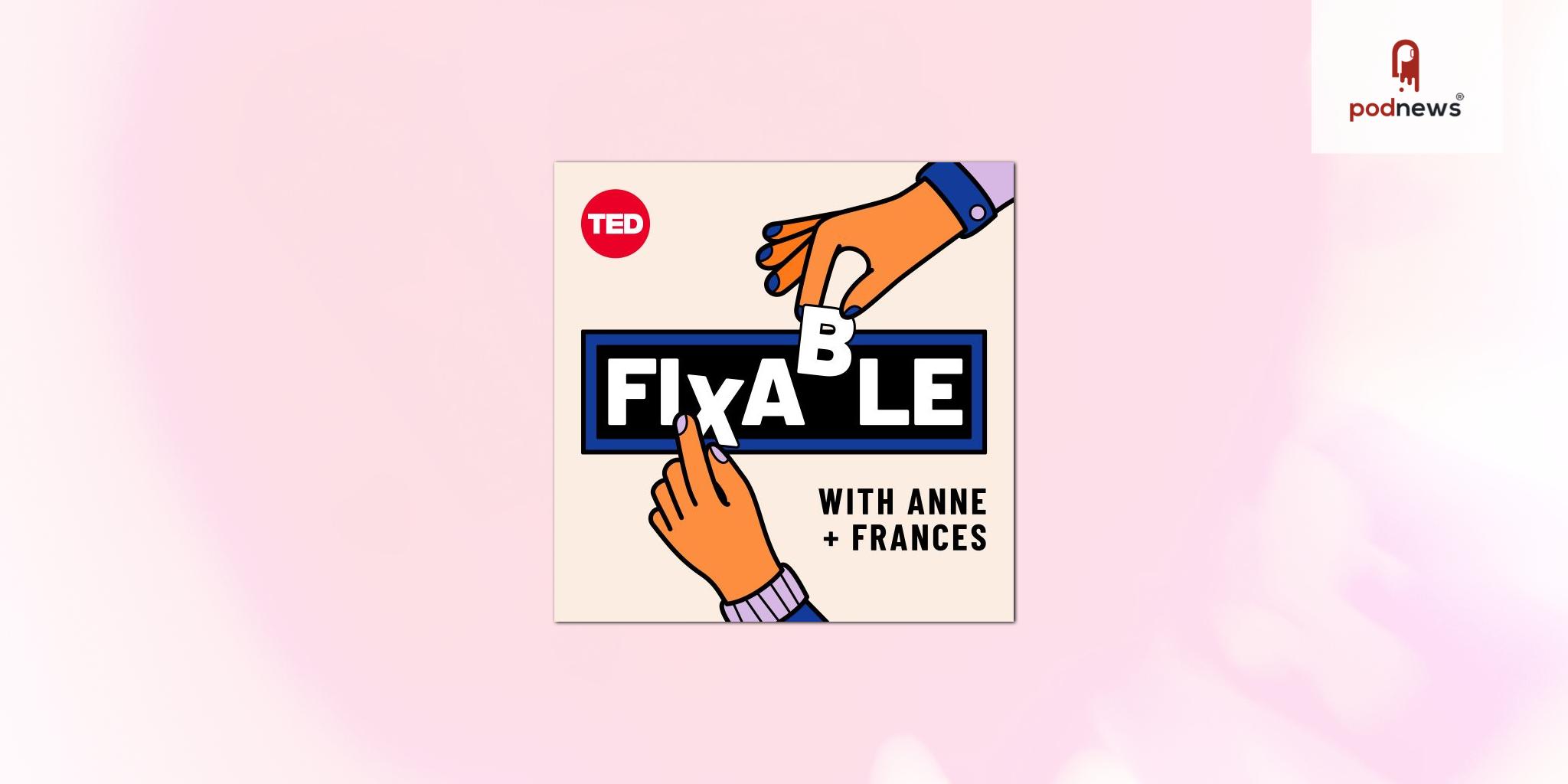 TED Audio Collective announces a new season of the hit podcast Fixable, addressing workplace issues
Press Release ·
Today's workplace is changing more rapidly than at any time in history. Employers and employees have been exploring the evolving landscape of remote and hybrid work, grappling with a changing economic climate, navigating the move towards artificial intelligence integration in the workplace, and confronting a shift in the labor market where employees are not afraid to call out companies they work for and express their dissatisfaction.
In season 2 of FIXABLE, top leadership coaches Anne Morriss (Founder of The Leadership Consortium and former CEO of GenePeeks) and Frances Frei (Harvard Business Professor) offer fast and actionable insight and solutions for addressing critical workplace questions of today. How often should a remote workforce come into the office? How do you communicate with a senior team member who is gaslighting you? How can you harness the power of artificial intelligence rather than view it as an existential threat? How do you address negative feedback about a middle manager and impart wisdom and advice to influence positive change? How do you build (and rebuild) trust with your organization's stakeholders? New FIXABLE episodes drop each week beginning August 28, 2023.
Frances and Anne are both stars of the TED stage, delivering powerful messages on trust and solving workplace issues that have reached over 7 million people worldwide. Now, they bring their expertise from the stage to the TED Audio Collective, burgeoning TED's role as the go-to place for leadership advice. Having each spent over a decade helping companies like Uber, Riot Games, and WeWork tackle messy leadership and culture problems, Anne and Frances draw on their unparalleled experience in the workplace trenches to successfully guide everyday people on improving management, company culture, work-from-home and parental leave policies, and gender equality issues. Anne, who was named one of Boston Globe's Tech Power Players, and Frances, who was lauded by the Wall Street Journal as a "well-known Culture Fixer," have helped countless companies emerge from the thorniest of situations and leaders and workers confront setbacks and create change in enduring ways. In new episodes of FIXABLE, they share valuable lessons learned along the way, as well as actionable advice with guests and listeners on how to build stronger teams and how to bring a broader, more strategic mindset to solving workplace problems.
Listen
This is a press release which we link to from Podnews, our daily newsletter about podcasting and on-demand. We may make small edits for editorial reasons.
This page contains automated links to Apple Podcasts. We may receive a commission for any purchases made.