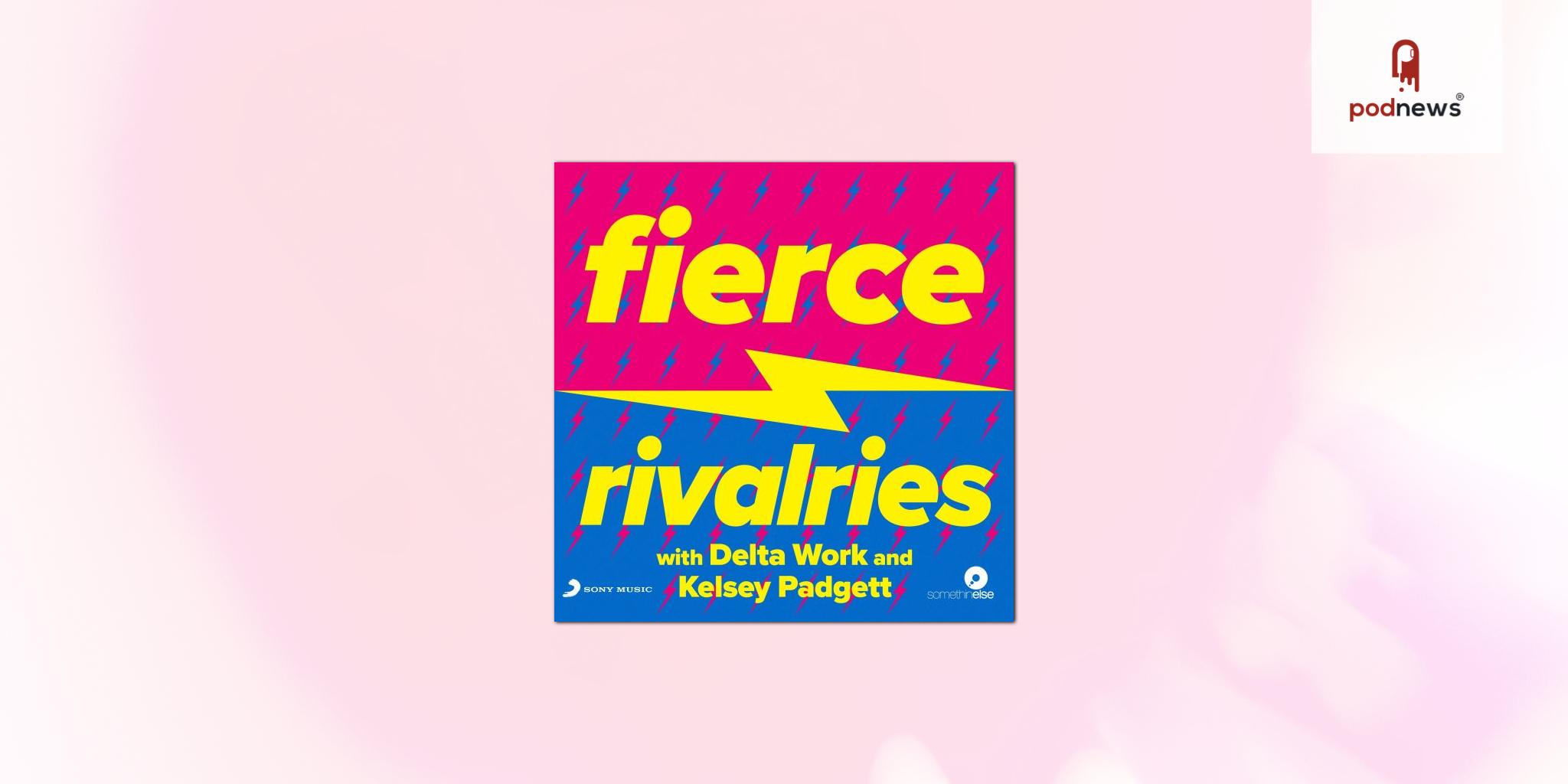 Fierce Rivalries: a new podcast diving into the juiciest rivals in pop culture
Press Release · New York, NY, USA ·
Somethin' Else and Sony Music Entertainment today announced the launch of Fierce Rivalries, an all-new podcast hosted by Peabody-winning producer Kelsey Padgett and RuPaul's Drag Race favorite and Very That host Delta Work. Fierce Rivalries is a weekly series that digs into the world's wildest rivalries and dissects the fights, feuds, frenemies and drama that often ensue from them.
Each week, Kelsey tells Delta the story of a rivalry that has gone off the rails–the ones that have gone beyond friendly competition to become something much more pathological. And as Kelsey spins the tale about what exactly went wrong, Delta weighs in with witty commentary and decides who wins—or at least, who loses least.
Available starting today, the first episode will dissect the decades-long rivalry between Hollywood legends Bette Davis and Joan Crawford and the second episode will explore the incredible lengths teenage royal Cleopatra went to stay in power, including killing her own siblings.
"Fierce Rivalries is a show where we tackle serious rivalries in a fun and humorous way, especially when it comes to choosing who we think the true winner is," said host Kelsey Padgett. "While we get into the petty and the drama in each episode, we hope listeners will see that there is so much more at play. Corporate greed, racism, misogyny, and homophobia are so often behind the scenes, pulling the strings and making everyone lose."
Fierce Rivalries is produced by Somethin' Else, a Sony Music Entertainment company. The executive producers are Lizzie Jacobs, Tom Koenig, and Caitlin Pierce. It's produced by Kelsey Padgett; Gabriela Santana is the associate producer. Caitlin Pierce is the editor.
Listeners can subscribe to Fierce Rivalries on all major podcast platforms, including Apple Podcasts, Spotify and Stitcher. For more information on other Sony podcasts, follow @SonyPodcasts on Twitter and Instagram.
Somethin' Else
Somethin' Else is a leading podcast producer based in New York and London. Its hit shows include Kermode and Mayo's Take, High Low with Em Rata, The Official Podcast for The Crown, No Time To Die: The Official James Bond Podcast, and more. Somethin' Else is part of Sony Music Entertainment.
Sony Music Podcasts
We are Sony Music Entertainment's Global Podcast Division - where podcasters are artists. We put creators first and develop premium shows that loyal audiences keep coming back to. Based in New York, Los Angeles and London, we are a team of podcast obsessives covering creative, sales, marketing and business development teams focused only on one thing – our listeners and the shows we make for them.
Listen
This is a press release which we link to from Podnews, our daily newsletter about podcasting and on-demand. This is reprinted verbatim; we may rewrite headlines and descriptions.
This page contains automated links to Apple Podcasts. We may receive a commission for any purchases made.