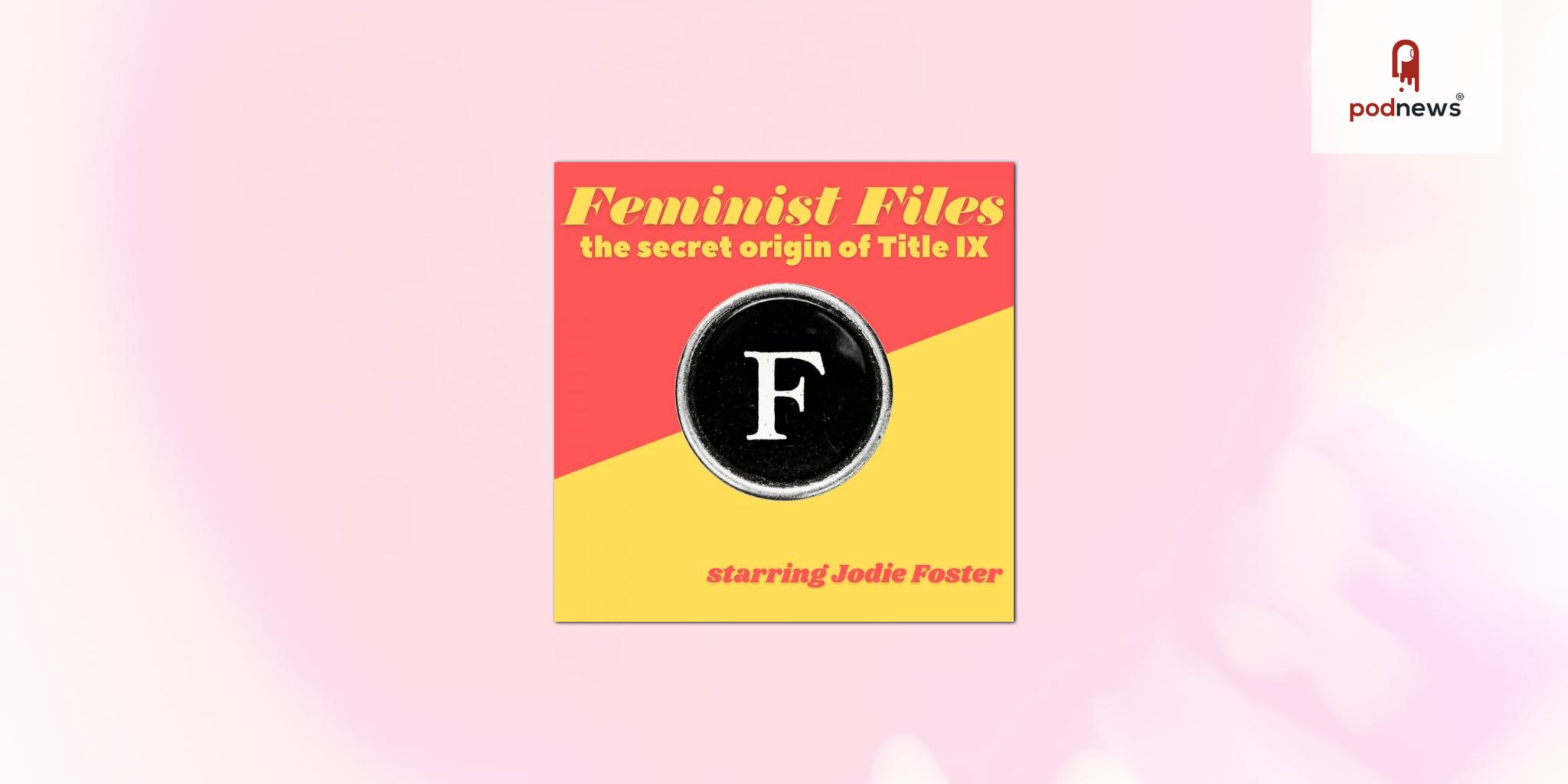 Frequency Machine releases new investigative podcast about the secret origins of Title IX - Feminist Files
Press Release · Beverly Hills, CA, USA ·
Frequency Machine, a premium podcast studio, announced the launch of its new episodic podcast series, Feminist Files. Hosted and produced by award-winning playwright Leigh Fondakowski (The Laramie Project) and starring Jodie Foster, Samira Wiley, Amy Hill, and others, the series tells the little-known, behind the scenes story of the landmark legislation for women's equality. Having dug deep into the archives, Fondakowski uncovered never-before heard material that brings to light the amazing contribution of a crew of activists who have never been properly celebrated for their contribution to equality in America.
The series is being released to coincide with the 50th anniversary of the passage of Title IX. "The thing I will take away from this project is the vast amount of time, persistence, devotion -- all this human energy and creativity that went into the passage of this bill," said Leigh Fondakowski. "I literally never thought about the people. And of course, I was brought up on sports, I found both community and refuge there, and that would never have happened if it weren't for Bunny, Patsy, Pauli & Edith and so many others. I'm happy to know their names. And grateful for the spaces they opened up for women not only in sports but in professional life, and I'm eager to see where the next generations take Title IX."
"Feminist Files" is a highly produced combination of first person narrative, as Fondakowski follows the clues uncovered in the archive to reveal what actually happened behind the scenes in Washington DC, interviews conducted with experts and witnesses, and scenes created as actors read from the newly discovered letters and texts. In the first episode Fondakowski discovers letters between Bunny Sandler, the godmother of Title IX, played in the series by Jodie Foster, and Ruth Bader Ginsberg, before she had become Justice Ginsberg. The stealth politics employed by a small group of very smart women thwarted the male-dominited establishment.
"The artistry that Leigh has brought to this series is truly second to none," said Stacey Book, CEO of Frequency Machine. "This show is groundbreaking, for its use of different textures to create a narrative, for the brand new information it reveals that has never been heard before, and for the honesty with which it posits a question we all need to consider – what would it take to make you an activist?"
Frequency Machine is teaming up The 19th News to launch the series during their Title IX Summit on June 15th. The series will also benefit Rise Up, an organization dedicated to promoting equality for women around the world.
Listen
This is a press release which we link to from our daily newsletter about podcasting and on-demand. This is reprinted verbatim; we may rewrite headlines and descriptions.
This page contains automated links to Apple Podcasts. We may receive a commission for any purchases made.