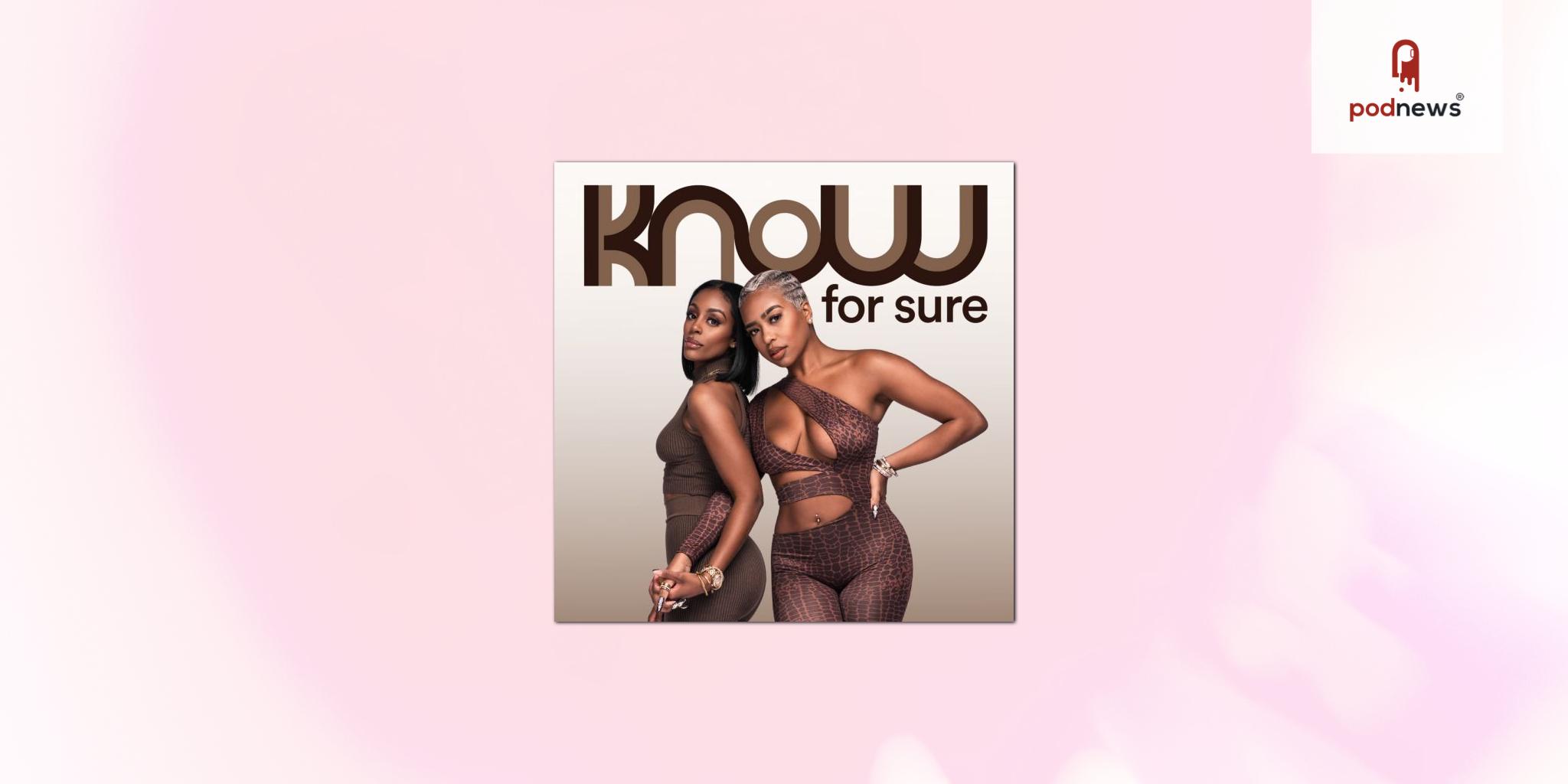 The Know For Sure Pod- with over 6M listens in 3 months, signs exclusively with Gumball
Press Release · New York, NY, USA ·
Today, Gumball, the premier marketplace for advertisers to buy host-read ads directly from podcasters, is excited to announce an exclusive sales agreement with The Know For Sure Pod hosted by B. Simone and Megan Brooks. Host-read ad sales for the popular podcast will be available only on Gumball.
The Know For Sure Pod launched in April 2022 and in just three short months has already garnered over 6 million listens and maintained a Top 50 rank in the Society & Culture category of Apple Podcasts since launch.
In the podcast, best friends and business partners B. Simone and Megan Brooks have real conversations surrounding relationships, mental health, and friendships. From stories of abortion and family trauma to sexual health and self-healing, every episode provides authentic, transparent insights into the topics many of us are afraid to discuss.
"My passion for the podcast came from me just wanting to share my truth with the world," said B. Simone. "We have the best Know For Sure family and they have truly become a community of consistent listeners. Not only is every Tuesday therapeutic for them but it's therapeutic for us."
"Being able to do a podcast with your best friend and share your real conversations that brings self-awareness, healing, love, and laughter to others has been a dream come true! Our Know For Sure audience has become family to us and together we are creating a community where we live a healthy life and have healthy relationships by having real conversations," said Brooks.
This deep connection with their listeners is one of many reasons why Gumball was eager to work with the two creators to sign an exclusive deal.
"The Know For Sure Pod has in a few months achieved the kind of loyal listenership and engagement that take years to build," said Dane Cardiel, VP of Creator Partnerships at Gumball. "We're confident that B. Simone and Megan will thrive while working with some of our top advertisers on Gumball, including Clinique, ZocDoc, and Apostrophe."
Episodes of The Know For Sure Pod drop weekly every Tuesday and are available everywhere you listen to podcasts and on YouTube. They support pre-roll and mid-roll ads.
Advertisers can start their campaign on The Know For Sure Pod on Gumball today.
About The Know For Sure Pod
What is the secret to a long lasting friendship of 20 years? Respect, genuine love, and difficult conversations! Every week comedian, actress, and business mogul B. Simone along with her best friend, assistant, and business partner, Megan Brooks share the stories and experiences that have allowed them to grow together throughout the years even though their lives are completely opposite. B. New episodes of The Know For Sure Pod drop every Tuesday.
About Gumball
Gumball is the marketplace for advertisers to buy host-read ads directly from podcasters. The platform enables advertisers to easily book impactful advertising campaigns through a modern and transparent buying process. It was created by the team at Headgum, an acclaimed podcast comedy centric podcast network established in 2015. To learn more about Gumball and the platform, visit https://gumball.fm.
Listen
This is a press release which we link to from Podnews, our daily newsletter about podcasting and on-demand. This is reprinted verbatim; we may rewrite headlines and descriptions.
This page contains automated links to Apple Podcasts. We may receive a commission for any purchases made.