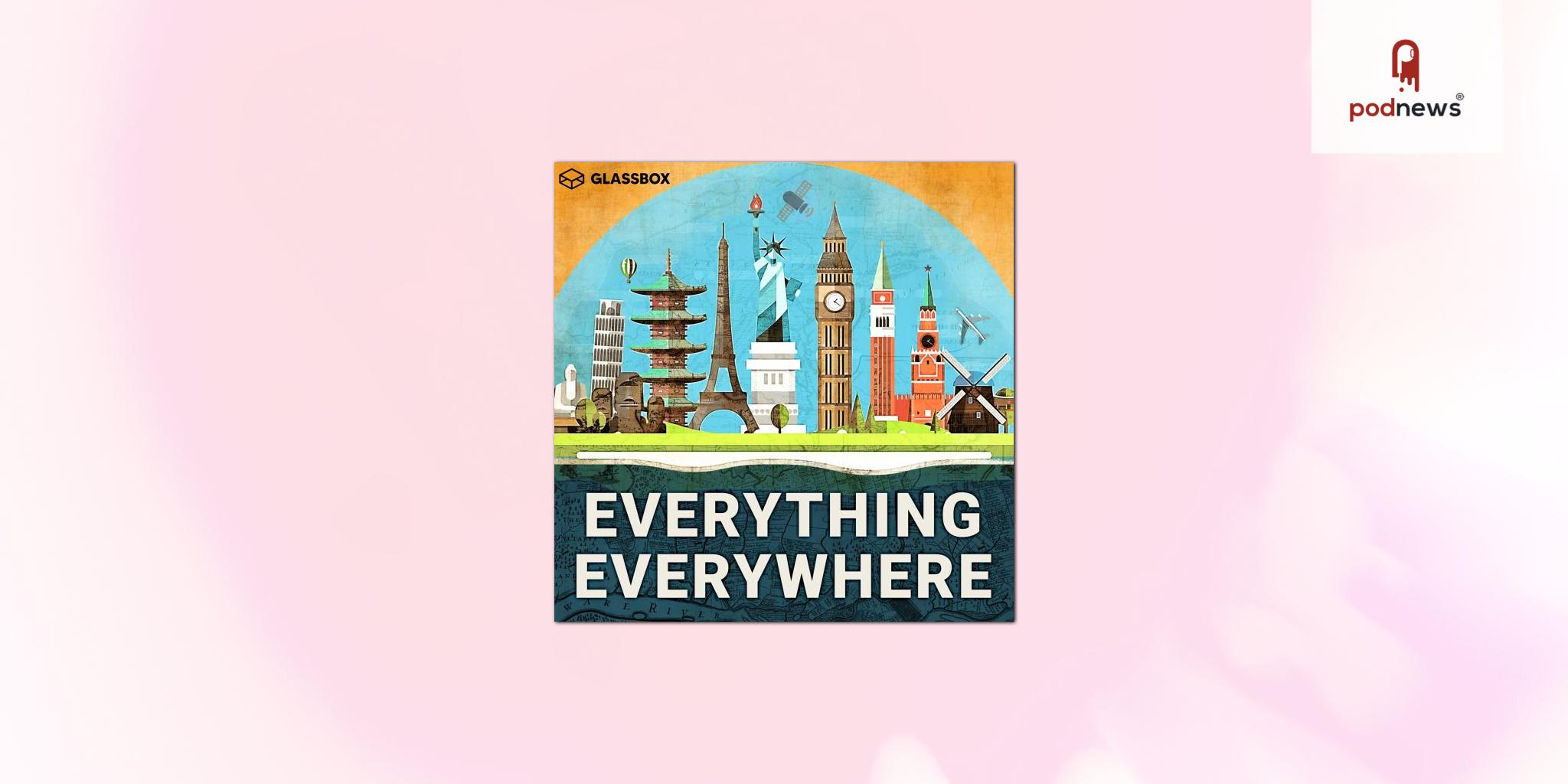 "Everything Everywhere Daily", Hosted by Gary Arndt, Acquired by Glassbox Media
Press Release · New York, NY, USA · via Jive PR + Digital ·
Leading podcast platform for top content creators and hit shows, Glassbox Media, has announced today the acquisition of their latest podcast series called Everything Everywhere Daily.
Hosted by Gary Arndt, one of the world's most influential digital creators and an award-winning travel photographer, Everything Everywhere Daily brings over 921 episodes to the growing company. Glassbox Media's portfolio of podcasts has significantly increased throughout the last 6 months, bringing their listenership to over 10 million downloads per month. Everything Everywhere Daily brings a new audience to the platform and targets intellectually curious people. The series, which releases new episodes daily, tells the stories of interesting people, places, and moments from around the world and throughout history.
"I'm thrilled to join the Glassbox Media family and to guide the growth of the Everything Everywhere Daily podcast," says Gary Arndt, host of Everything Everywhere Daily podcast. "My experience documenting the world has exposed me to a wealth of knowledge from historical treasures, humanity, and pulling the curtains back behind some of the most curious minds and places in the world. This podcast is a reflection of that, and I am excited to bring that knowledge to a larger audience in partnership with Glassbox Media."
David Segura, Glassbox Media CEO and Co-Founder says, "We are proud to have Everything Everywhere Daily on our roster and are thrilled to work with Gary Arndt to bring his daily podcast to our listeners. Gary's passion is so much more than a digital creator, he has a natural ability to emphasize human connection, nature, and culture. We can't wait to keep listening and support Gary by helping grow his audience and brand sponsorship opportunities."
Arndt, who has traveled to over 203 countries and territories, focuses on a different historical topic in each episode from the history of blue jeans to the story of the Eiffel Tower. Since the show's launch in 2020, the audience has grown to listeners from almost every corner of the world including the United States, United Kingdom, and Australia. Episodes cover topics including history, science, geography, and culture. Top episodes based on listenership include:
Glassbox is a passionate supporter of independent creators, and their commitment will be highlighted at Podfest Expo 2023. David Segura is hosting an informative panel on Partnership Strategies that can help independent podcasters get ahead – allowing them to take advantage of the best tips from some top content makers. Gary Arndt is a panelist alongside top creators, Katie Krimitsos, host, and founder of the Women's Meditation Network, and Bryan Green, Co-Host of The Commercial Break Podcast.
One way Glassbox Media unlocks new audiences for creators like Gary Arndt is through ad swaps - which is when partners trade ad impressions to promote one another's content. Glassbox acknowledges that independent creators are the backbone of podcasting and has the goal of trading one million impressions with independent creators a month by the end of the first quarter of 2023. These campaigns with independent creators perform significantly better than all other partners (indies convert at 3% with the average campaign converting at .8%,) further proving the critical role independent creators play in podcasting. If an independent creator wants to trade or barter impressions with Glassbox Media, please reach out to jessica@glassboxmedia.com.
Listen
This is a press release from Jive PR + Digital which we link to from Podnews, our daily newsletter about podcasting and on-demand. This is reprinted verbatim; we may rewrite headlines and descriptions.
This page contains automated links to Apple Podcasts. We may receive a commission for any purchases made.