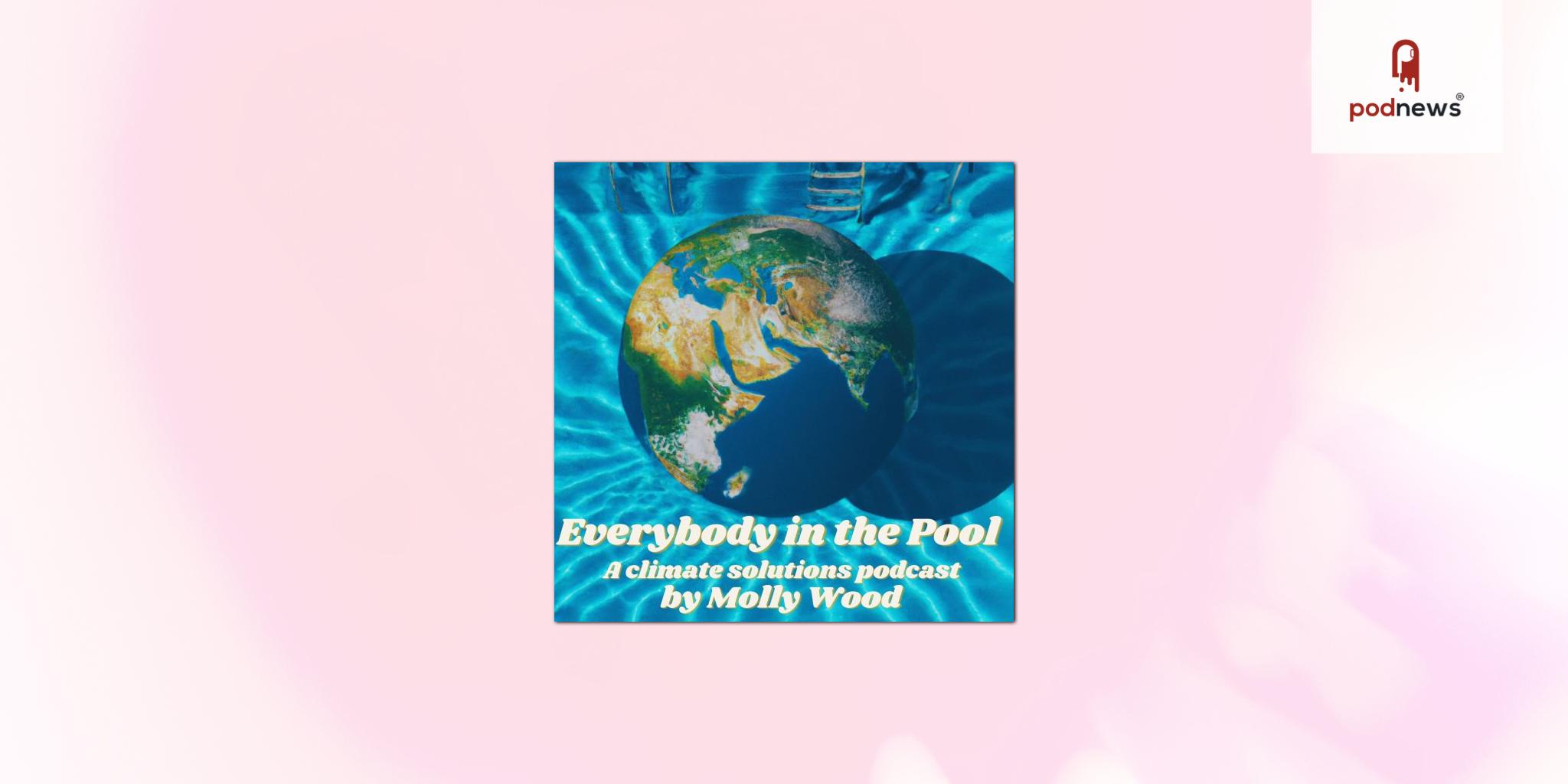 Molly Wood Launches Climate Solutions Podcast Everybody in the Pool
Press Release · Oakland, CA, USA ·
Longtime business and technology journalist Molly Wood premiered the first episode of her new podcast Everybody in the Pool today. The podcast will feature inspiring interviews with the founders of climate tech startups, businesses and everyday people who are solving the climate crisis, business opportunities in climate solutions, and practical steps we can all take to make a difference. New episodes will release weekly on Wednesdays.
"It's easy to get overwhelmed by the sheer scale of the climate problem, and my goal is to try to break it into manageable chunks and find people who are working on their own little slices," said Molly. "I'm optimistic and practical. I think there's a real business story here, and solutions are all around us!"
Molly Wood is a veteran of national media (Marketplace on National Public Radio, the New York Times, and CBS Interactive) and began covering climate tech in 2018. At Marketplace, she created and launched a reporting series and documentary podcast called How We Survive, looking at the business opportunities and technologies aimed at combating climate change.
In 2022, Molly shifted careers to venture capital, in order to take a more active role in funding climate solutions. She is the founder and CEO of Molly Wood Media, an independent journalism and investing firm focused on climate solutions. She is currently an angel investor and scout for the climate investment firm Amasia, and was previously a managing director at LAUNCH, where she also co-hosted the podcast This Week in Startups.
At Molly Wood Media, Molly is combining both career paths into one company. Her new podcast, Everybody in the Pool, is accompanied by a newsletter of the same name. In addition, Molly co-hosts a podcast called Futureverse, in which she and investor Ramanan Raghavendran interview authors of climate fiction books about imagining both solutions and survival amidst the climate crisis.
Listen
This is a press release which we link to from Podnews, our daily newsletter about podcasting and on-demand. This is reprinted verbatim; we may rewrite headlines and descriptions.
This page contains automated links to Apple Podcasts. We may receive a commission for any purchases made.