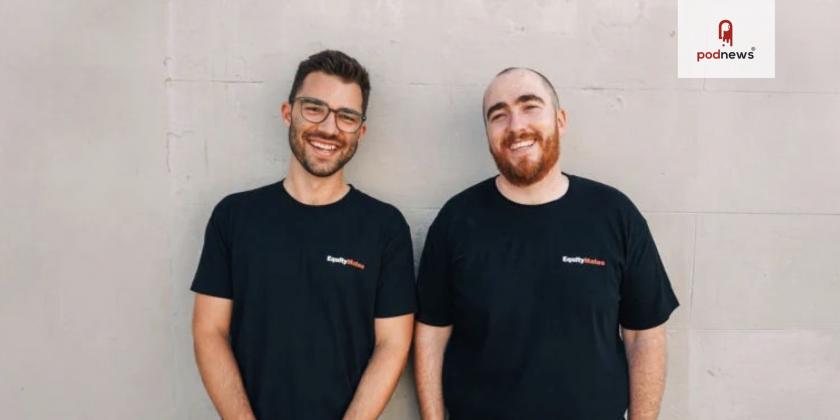 Equity Mates launch business-focused podcast, The Dive
Press Release · Sydney NSW, Australia ·
The number-one finance and investing podcast network for young Australians, Equity Mates Media, has launched a new tri-weekly business-focused podcast, The Dive.
Equity Mates has enjoyed a 45% year-on-year increase in listens across its podcast library since joining the Acast Creator Network — and Friday, April 22, marks the first anniversary of the partnership.
The Dive is Equity Mates' eighth podcast and fourth release since joining Acast. Hosted by Sascha Kelly, The Dive brings business news beyond sensationalist headlines and unpacks global business stories with the classic Equity Mates flavour. Unlike traditional business-focused podcasts, The Dive shares a broader perspective on the business news you need to know without the jargon that typically isolates listeners. In each episode, host Sascha Kelly and her colleagues answer questions inspired by the day's news.
Sascha Kelly, host of The Dive, said: "The Dive is business news the way it should be - reflecting how intelligent, vibrant, and innovative humans are. Too often, we feel that the world of finance and business isn't for us - I certainly felt that way, and I found that jargon and assumed knowledge were the main barriers to developing an interest in the topic. My aim for the show is to open up the world of business and make every listener feel they can join in and understand the conversations making headlines."
Alec Renehan, Equity Mates Media Founder, said: "For too long, business news has been seen as boring and inaccessible. We believe Australians are let down by the focus on the day-to-day movement of stock market indexes and commodity prices in the mainstream financial news. In our time at Equity Mates, we've heard time and time that people want to learn more about business and investing but find it hard to understand what is going on. So we set out to create a podcast that focused on the people, companies and stories behind the stock market tickers. There are so many inspiring, entertaining and interesting stories that aren't being told. We want to tell them. So if you've ever felt that investing isn't for you or that business news is boring, we want to change your mind."
Guy Scott-Wilson, Creator Network Director, Acast Australia and New Zealand, said: "Equity Mates is a great success story in Australian podcasting, and it's inspiring to see how the team continues to grow and execute its vision for giving everyday people the confidence to start investing. Acast is proudly a creator-first company, and we've enjoyed working with Equity Mates to help them achieve their ambitions, while ensuring they maintain complete creative control and independence." As part of its commitment to the open podcast ecosystem, Acast has made all Equity Mates podcasts accessible to listeners on all podcast platforms, including Apple Podcasts, Spotify, Amazon Music, Google Podcasts, Samsung Free and more. For brands and advertisers looking to work with Equity Mates Podcasts and beyond, opportunities are available exclusively through the Acast Marketplace. Get in touch via sales.au@acast.com
Listen
This is a press release which we link to from our daily newsletter about podcasting and on-demand. This is reprinted verbatim; we may rewrite headlines and descriptions.
This page contains automated links to Apple Podcasts. We may receive a commission for any purchases made.