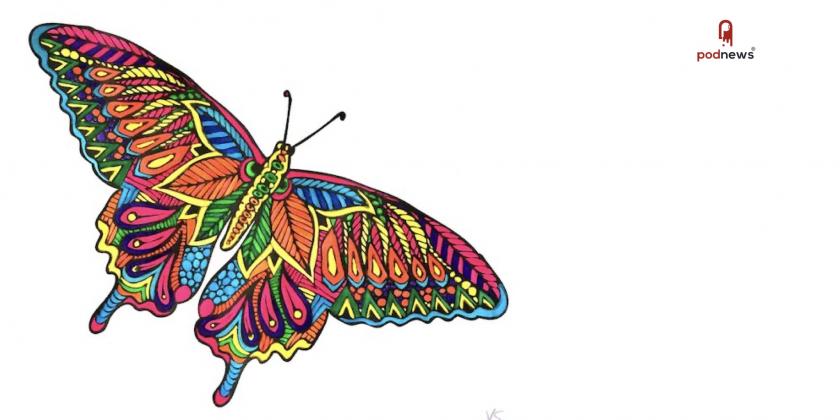 Elevate with V promises to transform darkness into purposeful light
Press Release · Chicago, IL, USA ·
Elevate with V is a new podcast from Vineeta Santoshi, an Indian woman based in Chicago IL, USA. She writes…
The number of Indian women who have podcasts is low, but those that delve into mental health & spirituality are far and few in between. I would love a chance to reach audiences (beyond the US) that could see themselves represented in me and talk about things that many would not openly talk about or discuss.
I think we would all agree that since March of 2020 our world as we know it, shifted. We each went through many positive and negative experiences and changes. My personal healing journey coincided with this timing. I am going to be vulnerable and share my story as that is what is required with this podcast, me "coming out".
By the end of 2019, the universe flattened me to the ground! I felt like I went through a "death" and a "divorce" at the same time. I had to close a business that was my heart and soul and also end a business partnership. There was so much trauma that I had to deal with and I knew I had to pick myself up one piece at a time. As they say, when you hit rock bottom, the only place to go is up!
The journey was incredibly challenging, isolating and lonely but I was ready to dive in. I tried but couldn't talk to my family and friends, they didn't understand what I was going through. I had very few resources available to me but thanks to social media, I was able to start to find people, groups and information to help me along in my journey. Here I am, 2 years later, in a place where I have healed so much of myself. I have overcome and navigated through so much. I feel empowered and so aligned with my purpose. I understand why the Universe led me to this moment and I feel immense gratitude. I now have the opportunity to pay it forward which brings my heart so much joy! I want to be of service and also know that it will also help me in my continued healing journey.
In each episode I will engage in meaningful conversations with a wide variety of healers, coaches and guides to empower us to transform our darkness into purposeful light. On this podcast, we will elevate — journey together and be lifted up to our greatest potential! I will also be offering people an opportunity to be part of a nurturing, supportive and collaborative community. Something I didn't have that would have made a world of difference in my journey.
Podcasting allows me to share these powerful healing stories globally. Anyone listening from anywhere, can access the resources through social media remotely, right away. It's truly a blessing and a gift!
My launch date is Monday October 24th. It's Indian New Year. If you are familiar with Diwali, it's also known as the festival of lights. All across India, over thousands of years, you will hear stories of the triumph of light over darkness. It is in divine alignment; it's so auspicious to have new beginnings and also because my podcast is all about transforming our darkness into purposeful light.
Listen
This is a press release which we link to from Podnews, our daily newsletter about podcasting and on-demand. This is reprinted verbatim; we may rewrite headlines and descriptions.
This page contains automated links to Apple Podcasts. We may receive a commission for any purchases made.