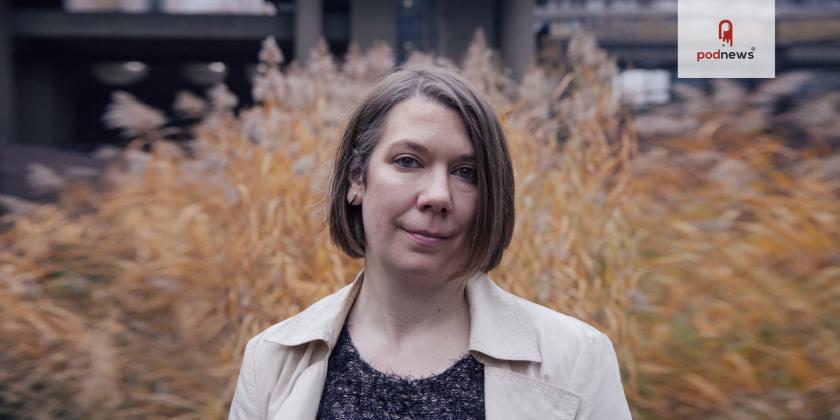 History Hit Reveals New Gone Medieval Podcast Host
Press Release · London, UK · via Little Dot Studios ·
History Hit, the podcast, SVOD and content platform founded by historian Dan Snow and acquired by award-winning digital content agency and media network Little Dot Studios, has announced that Historian Dr. Eleanor Janega is joining Matt Lewis as the new co-host of its award-winning Gone Medieval podcast.
Janega, a medieval historian specialising in late medieval sexuality, apocalyptic thought, propaganda, and the urban experience, will present the weekly Tuesday episode, with Matt Lewis continuing to present the Friday edition. With a background in teaching medieval and early modern history at the London School of Economics and the author of The Once and Future Sex: Going Medieval on Women's Roles in Society, Dr. Eleanor Janega's first 'Gone Medieval' episode will be published on Tuesday 1st August, early topics covered in Elenor's Tuesday edition will include Rules of Medieval Sex, Medieval Booze, and Eleanor of Castile.
'Gone Medieval' launched in 2021 and quickly won critical acclaim picking up a silver Signal Award for the 'Best History' podcast last year.
Dr. Eleanor Janega, Gone Medieval Podcast Host said: "It is an incredible pleasure to join the team at History Hit on Gone Medieval. I am beyond excited to help bring this complex and often misunderstood period to life, and of course cheerlead my medieval history favourites as well."
Steve Lanham, Head of Podcasts at History Hit comments: "We're absolutely delighted to have Eleanor on board as a host. Listeners have loved the knowledge, insight and humour that she's bought as a guest on our shows, so it's brilliant to be able to offer them even more of her each week."
History Hit's 'Gone Medieval' publishes twice a week, on a Tuesday and Friday, and is available wherever you listen to podcasts.
Listen
This is a press release which we link to from Podnews, our daily newsletter about podcasting and on-demand. We may make small edits for editorial reasons.
This page contains automated links to Apple Podcasts. We may receive a commission for any purchases made.