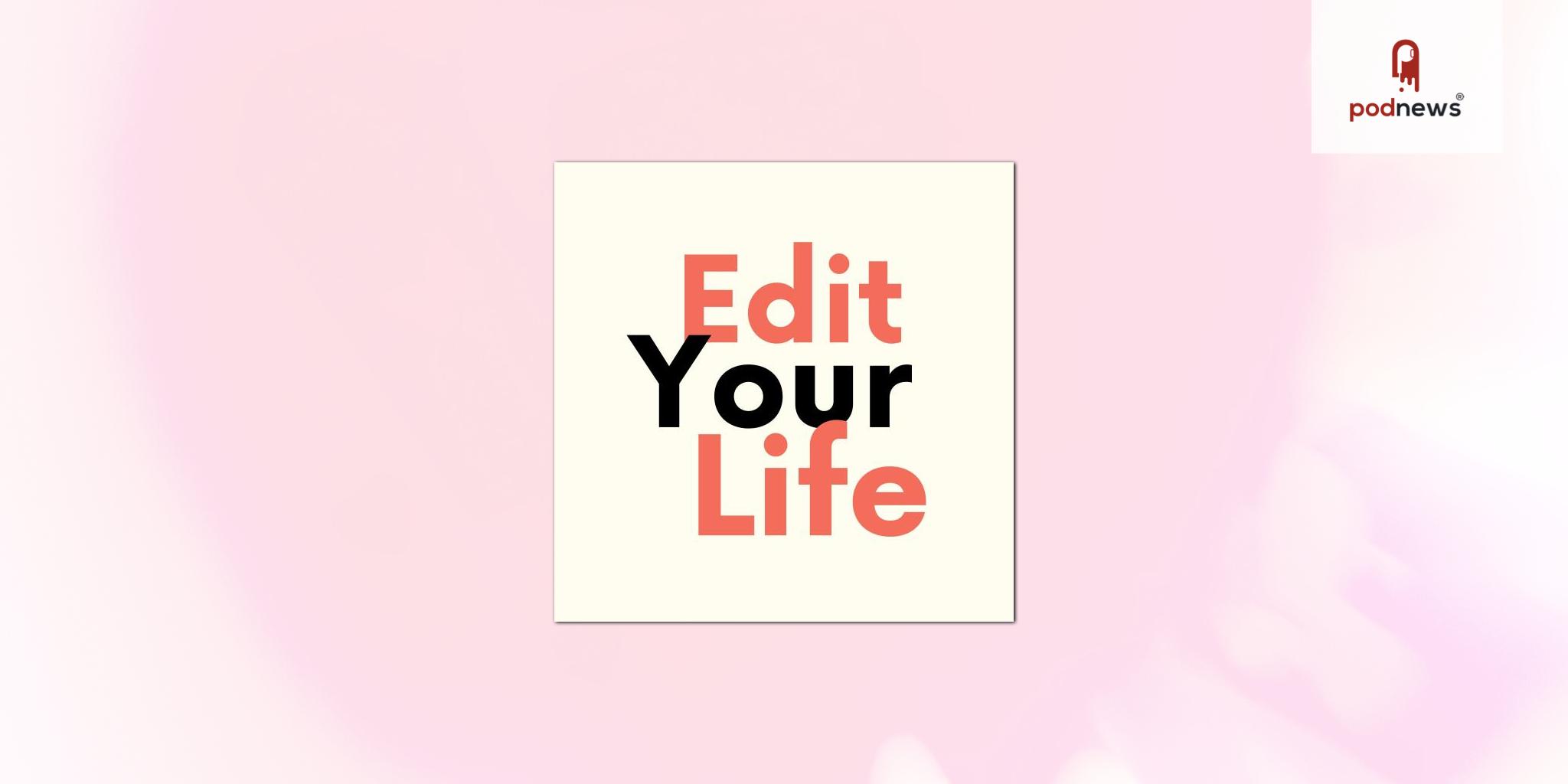 Edit Your Life Joins Adalyst Media's Podcast Slate
Press Release · Boston, MA, USA ·
Adalyst Media, a network of podcasts with predominantly female and mom audiences, has added Edit Your Life with Christine Koh to its roster. Launched in 2015, Edit Your Life is a long-running, award-winning podcast about simplifying and decluttering your physical, mental, and logistical space to make room for the things you care about in life. Each week, Dr. Christine Koh offers thoughts and practical tips on a range of family and lifestyle topics. Edit Your Life was awarded the Mom 2.0 Conference Iris Award for Best Podcast in 2017.
Reviewers of Edit Your Life have said:
"Christine has a perfect blend of guests and solo episodes covering a variety of topics. I love Christine's candor and conversational style."
"We all need more Christine! I relate to Christine's embracing of her academic and creative pursuits, her less than a fun time upbringing, and her balance of wanting to get into the theory of why things get in our way but also offering practical solutions"
"I recently discovered Edit Your Life and am in love!!! Timely, relevant, and full of useful tips, tips, and practices for paring your life down to what matters most."
"Christine Koh has been a friend of ours for several years, and as peers in the podcast and content creation spaces, we've always admired Edit Your Life," says Adalyst Media co-founder Amy Wilson. "Christine's wisdom, humor, and insight improves the lives of all her listeners, and we can't wait to share Edit Your Life both with sponsors and with Adalyst Media audiences."
"I am so thrilled to be part of the Adalyst family," said Christine Koh, host of Edit Your Life. "Podcasts reflect a unique and intimate content platform in which the podcaster and listener are tuned to settle in and embrace a range of experiences. Through their podcast What Fresh Hell and the growth of Adalyst Media, Margaret Ables and Amy Wilson show that life is multidimensional; we need to laugh over the funny or absurd, cry and rage over the dumpster fires, and dig in and learn about deeper issues. I am honored to be a part of this roster of storytellers."
Christine Koh is a Boston-based music and brain scientist turned multimedia creative. She spent a decade in academia before hanging up her academic spurs in favor of more flexible and independent ventures. Christine has created multiple successful businesses over the years, including her blog Boston Mamas and design companies Posh Peacock and Brave New World Designs. She is an award-winning podcaster and livestreamer, co-author of Minimalist Parenting: Enjoy Modern Family Life By Doing Less, and is Creative Director of Social Impact at Geben Communication. She grew up as the sixth of seven kids, used to play violin semi-professionally, and ranks her 58-hour natural labor childbirth with her second daughter among her proudest life achievements.
Founded in 2022 by Margaret Ables and Amy Wilson, Adalyst Media connects brands seeking to reach mom and female demographics with podcasters with dedicated all-female audiences. Edit Your Life joins a roster that includes What Fresh Hell: Laughing in the Face of Motherhood, Struggle Care with KC Davis, Toddler Purgatory, The Shameless Mom Academy, Mindful Mama, Labyrinths: Getting Lost with Amanda Knox, Flusterclux with Lynn Lyons, and Mom and Mind.
Find out more about Edit Your Life and listen at edityourlifeshow.com
Find out more about Adalyst Media at adalystmedia.com or info@adalystmedia.com.
Listen
This is a press release which we link to from Podnews, our daily newsletter about podcasting and on-demand. This is reprinted verbatim; we may rewrite headlines and descriptions.
This page contains automated links to Apple Podcasts. We may receive a commission for any purchases made.