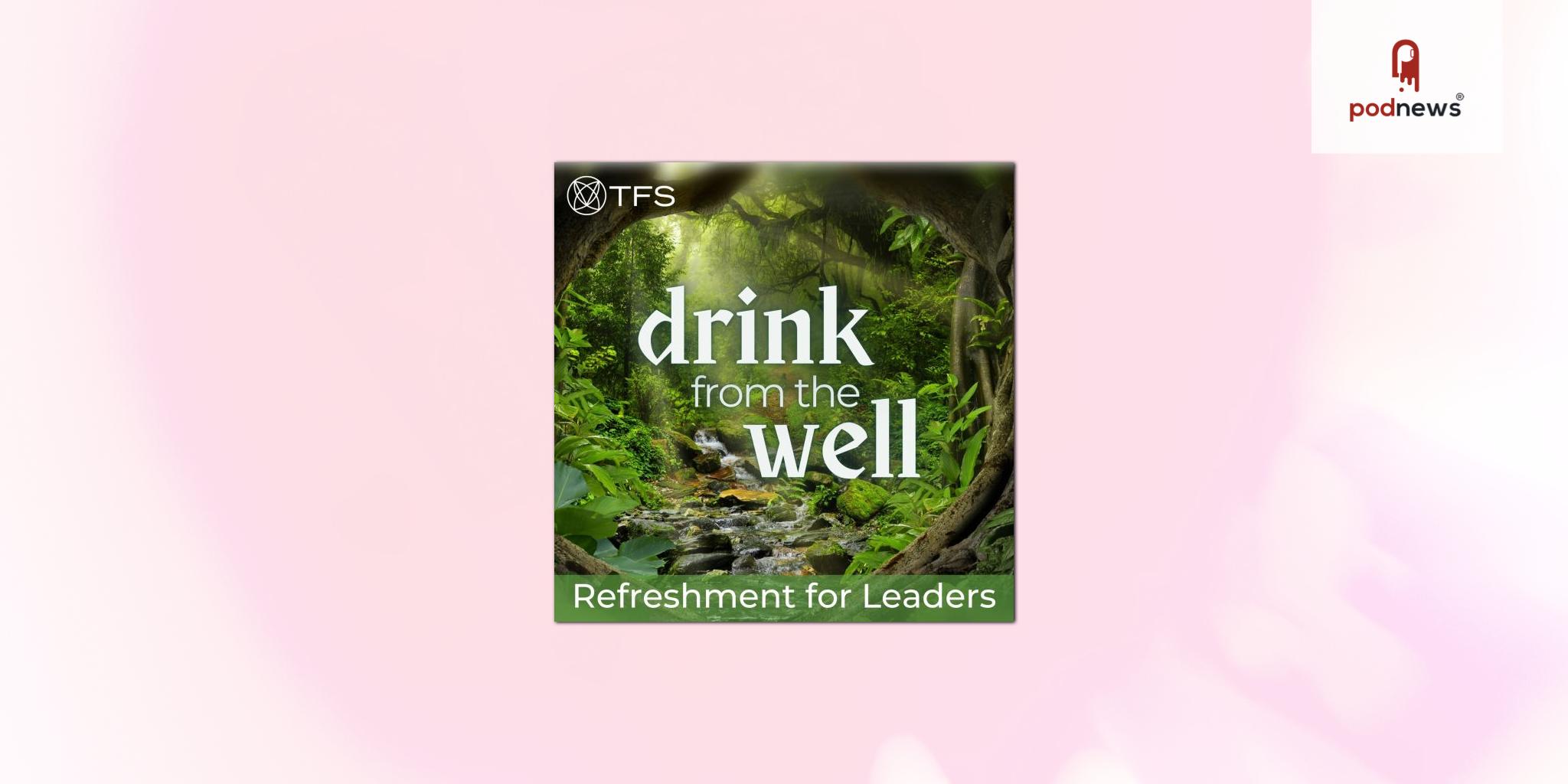 Amplify Your Impact with Drink from the Well Podcast - Your Source for Relevant and Impactful Workplace Wisdom
Press Release · Gainesville, FL, USA ·
Leadership is far from easy, and business success is no small task, but when those who have achieved it share their wisdom, up-and-coming executives can amplify their impact. That's the concept behind Drink from the Well, a new podcast from Twin Flames Studios, now available on all major podcast platforms. More information, including show details and bonus materials, can be found on the Drink from the Well podcast website.
"Drink from the Well podcast is unique among leadership shows because we're searching for the most relevant and impactful topics in the workplace right now, in real time, and sharing those topics and stories, as well as leaders and their expertise, in a variety of formats," said Tina Dietz, host and Twin Flames Studios Founder and CEO. "So many podcasts are offered interview-style, with the host relying on the guest to provide the content and direction, with minimal preparation."
"In preparing for Drink from the Well episodes, we research relevant and timely issues and subjects and search for the experts and leaders best equipped to share their wisdom and real-life experience. We've drawn from multiple podcasting formats to keep it fresh, including multi-expert roundtable discussions, story-driven narrative podcasting, and a few fun surprises along the way."
The result: deep discussions that will resonate with our listeners and leaders, long-term. Dietz said she and her team aim to make Drink from the Well a podcast listeners will bring to team meetings to spark leadership growth and positive change.
"This is the perfect podcast for leaders to enjoy and learn from. It's an opportunity for listeners to benefit from the wisdom of leaders who have come to the well before as they share their stories and experiences," said Dietz. "The show creates a space where rising and senior-level executives can learn and laugh—and be refreshed, rejuvenated, and reinvented."
Dietz invites leaders to join her and guest experts on this next podcast endeavor to make a bigger impact in their organization and community. For example, starting workplace conversations on sensitive topics can be challenging … so Drink from the Well gets the conversation going, breaking the proverbial ice so leaders and teams can then have their own conversations on the topics. Over time, company cultures can become stronger, revealing untapped leadership potential and bringing forward potential blind spots in a productive and satisfying way (even if it's challenging). Dietz said she and her team are always open for leaders and teams to reach out to their experts and team for further learning and discussions.
Listeners can expect to hear from established leaders about topics such as:
The Leadership Paradox of Psychological Safety
Good Point, Boomer! Leading In a Multi-Generational Workplace
Cultivating Cultures of Creativity
Leading in Uncharted Waters - Innovation, Capitalism, and Conservation
The Family Factor - How Your Past Impacts Your Leadership
Serious Leaders NEED Serious Leisure
An award-winning and internationally acclaimed speaker, audiobook publisher, podcast producer, and vocal leadership expert, Dietz has been featured on media outlets including ABC, Inc.com, Huffington Post, and Forbes. Inc. Magazine named Dietz's first podcast, The Start Something Show, one of the top 35 podcasts for entrepreneurs.
"During these times of great change," Dietz said, "we need to cultivate the voices of leaders worth listening to and share stories from multiple points of view, not only to normalize the experience of leaders and their teams in the workplace, but also to encourage and inspire conversations that are meaningful and impactful."
Podcasts are an easy-to-access method for sharing "low-hanging fruit," Dietz said, so listeners can begin to change their lives, grow as leaders, and open conversations with their teams and other leaders to keep making workplaces better.
"We spend a third of our lives working," she added. "Our workplaces should be centers of excellence and oases of innovation where we know our time and energy are well spent. I've spent my career working to create businesses and promote leadership that makes lives better, not just for customers but for anyone associated with those businesses. If this podcast inspires just a few leaders to create change for the better, it will be worth it for the ripple effect that will ultimately create."
New Drink from the Well episodes release the first week of each month, and discussion on the topic continues weekly on LinkedIn. The show premiered with "The Paradox of Psychological Safety." Listen on all major podcast apps.
About Twin Flames Studios
Twin Flames Studios, a global leader in audiobook production, podcasting, and vocal leadership, has helped hundreds of clients reach thousands more people by expanding into audio-based media. With its special blend of industry expertise, creativity, and proven track record of excellence, Twin Flames Studios helps organizations and authors get their messages out to the people who need to hear it.
Listen
This is a press release which we link to from Podnews, our daily newsletter about podcasting and on-demand. This is reprinted verbatim; we may rewrite headlines and descriptions.
This page contains automated links to Apple Podcasts. We may receive a commission for any purchases made.