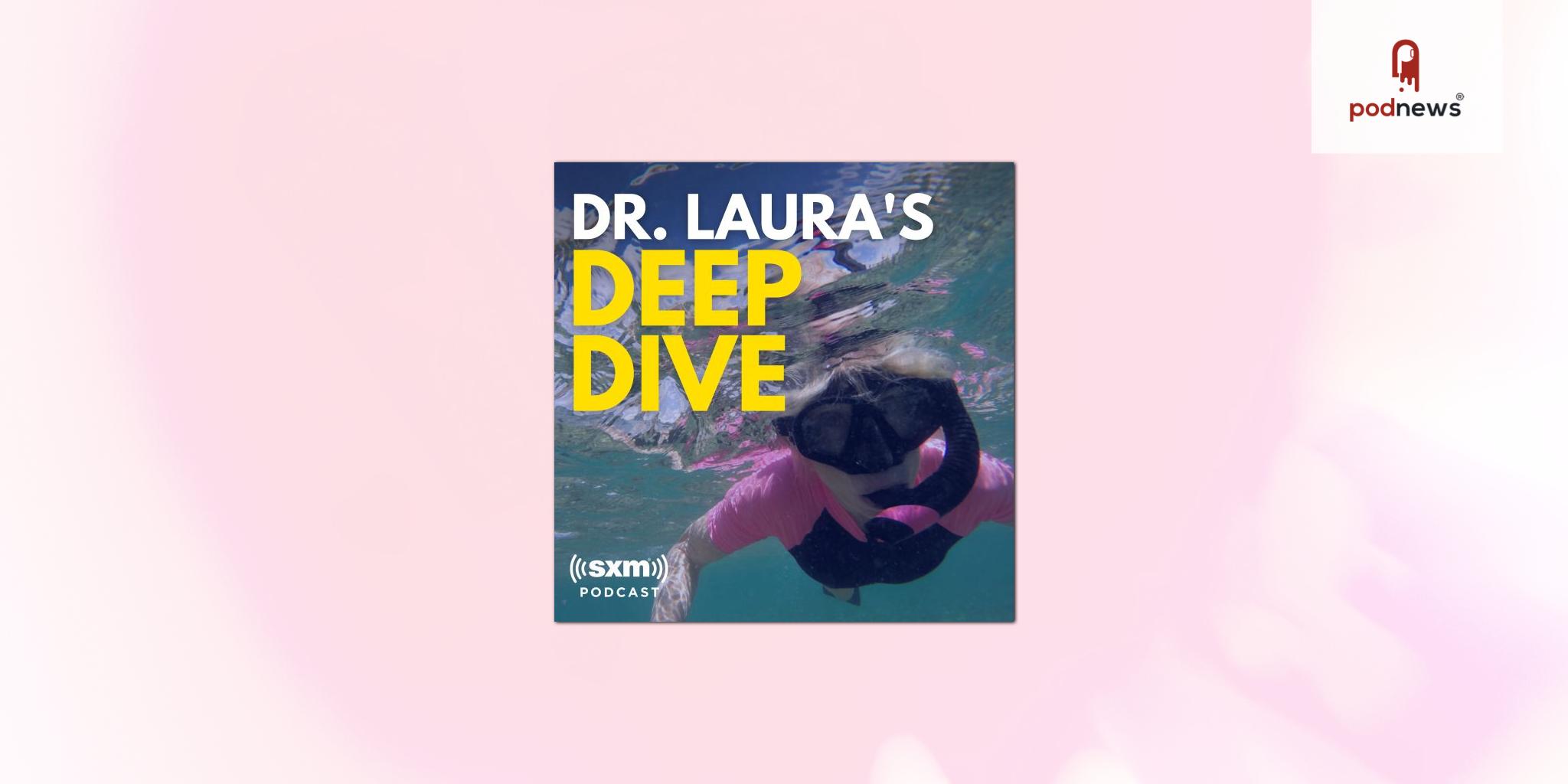 Dr. Laura Schlessinger launches a second podcast - Dr Laura's Deep Dive
Press Release · Los Angeles, CA, USA ·
Take On The Day, LLC is pleased to announce the launch of a new podcast, Dr. Laura's Deep Dive from National Radio Hall of Fame inductee, Dr. Laura Schlessinger. Each episode guides listeners through a 360-degree review of a single subject such as marriage, family dynamics, dating and parenting. In the first episode, Dr. Laura deals with the growing crisis of Dysfunctional Families in America and how they are tearing our country apart.
SXM Media, the combined advertising sales group from SiriusXM Holdings Inc., has exclusive global ad sales rights for "Dr. Laura's Deep Dive."
"Dr. Laura's Deep Dive" is a free, weekly podcast, and a complement to the award-winning and chart-topping daily "Dr. Laura Call of the Day Podcast. Both are available on Apple podcasts, Pandora, SiriusXM, Stitcher and other podcast apps. In addition, Dr. Laura continues as host of the enormously popular Dr. Laura Program, now in its 13th year on Sirius XM Triumph 111 and 40th year on-air nationally.
"I'm excited to go deep into topics that are so important to the everyday life of my listeners, " says Dr. Laura. "Focusing on one topic per episode, gives me time and space to analyze the challenges, demonstrate real world examples and share solutions on how to navigate out of the muck and mud of bad decisions and wrong-headed analysis and achieve a fulfilling life."
Dan Brady, Director, Podcast Operations & Program Audio Content for Take On The Day, LLC, says "Listeners have asked us for the chance to hear even more of Dr. Laura's wisdom, and 'Dr. Laura's Deep Dive Podcast' will provide them with insightful commentary in short, weekly segments. Along with her regular SiriusXM live program and her Call of the Day podcast, listeners will have numerous ways to learn how to do the right thing, which is her signature mission."
Listen
This is a press release which we link to from Podnews, our daily newsletter about podcasting and on-demand. This is reprinted verbatim; we may rewrite headlines and descriptions.
This page contains automated links to Apple Podcasts. We may receive a commission for any purchases made.