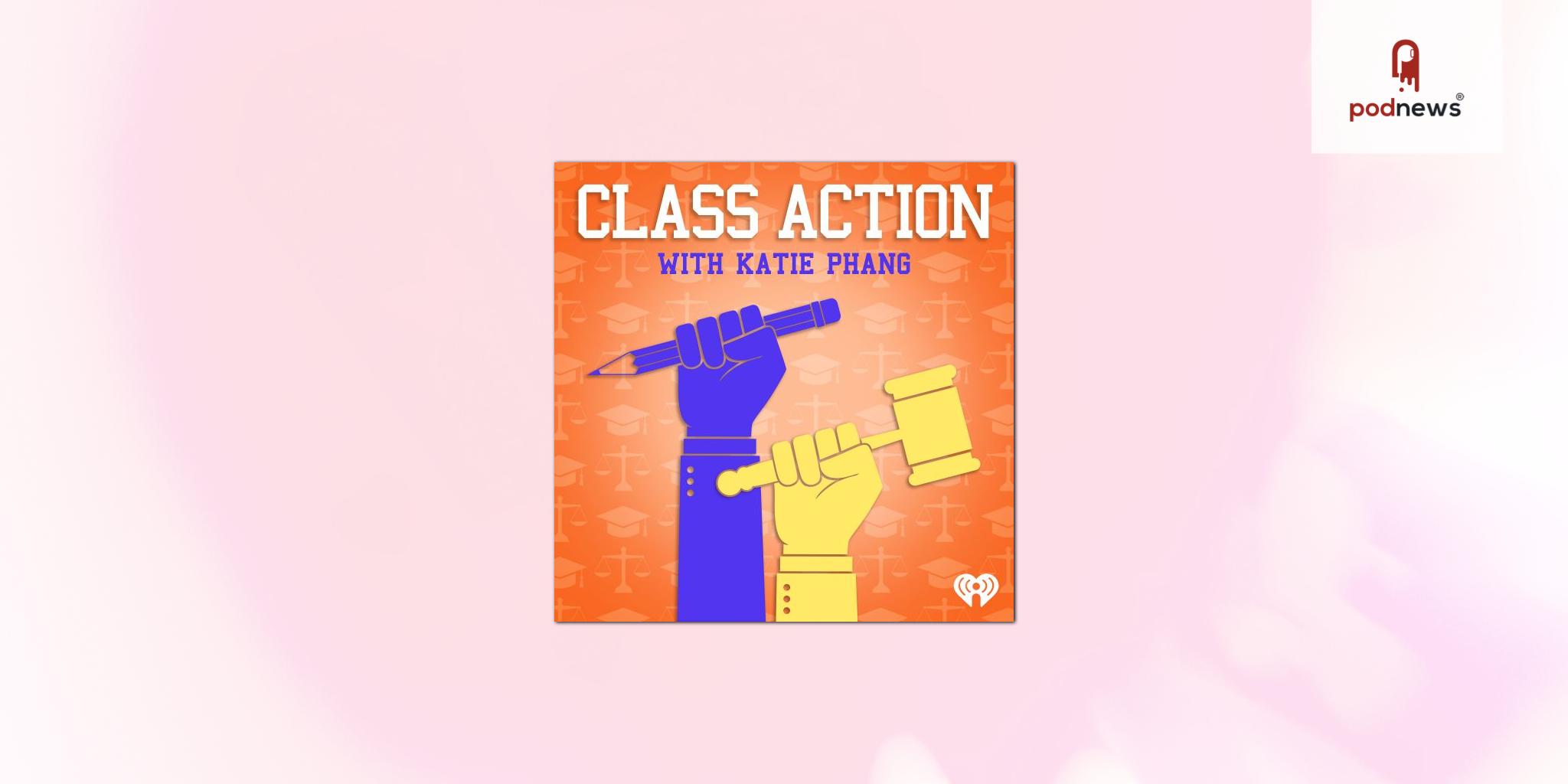 A podcast documentary series about the next generation of lawyers
Press Release ·
Class Action is a twelve-part podcast documentary series that tracks a diverse cast of outstanding law students who are battling it out in mock trial competitions across the country.
The young would-be lawyers on Class Action are extraordinary. Bright. Ambitious. Sometimes ruthless. They are poised to enter a justice system that is under intense public scrutiny. And jury trials—a bedrock of a fair justice system—are declining in number. Prosecutors are aggressively pushing plea deals on defendants, whose lawyers (often untrained in courtroom procedure) are encouraging their clients to accept. But in the wake of high-profile verdicts like the George Floyd case, trial advocacy training is gaining popularity in law schools. Mock trial tournaments are quickly becoming a necessary and exciting kind of collegiate sport. One tournament director, a homicide investigator, sees it this way:
"All of a sudden we take lawyers, they graduate law school, and we expect them to walk into a courtroom and talk about life and death and millions of dollars without any practice. Think about music, playing the violin in your basement. And then, all of a sudden, walking into Carnegie Hall one day and playing for the first time. It would never happen in music. It would never happen in sports. Why should it happen in law?"
Katie Phang, a trial lawyer and legal analyst for MSNBC and Peacock, guides us through the series. She introduces us to Andrea (Andy) Vizcarra, a first-generation American whose parents emigrated from Mexico to Texas and have worked tirelessly at their restaurant to put her through law school. And Tyler Volesky, a young Native American politician who is now a law student in South Dakota. During a fiery civil rights competition, we meet Eliana (Ellie) Sands and Anjani Shah—part of a team of activists from Brooklyn Law—who battle for justice not only in mock trial but in real-life legal clinics. The self-styled "church boy" from Houston, DeAndre Bell, plans to run for President in 2040, and the powerful lion of the Dillard team, Lajeanne Shelton, bristles at comments that she's too aggressive in court.
Producers Lisa Gray and Kevin Huffman spent a year recording the grueling bootcamps, scrimmages and competitions with law teams from Brooklyn Law, St. Mary's University in San Antonio, and the University of South Dakota. Listeners will hear the young lawyers reach near-exhaustion arguing cases in high-stakes tournaments. The team also followed an undergraduate team from Dillard University in New Orleans, that recovered from the twin impacts of Covid and Hurricane Ida to make a Cinderella run at the national championship. Lawyers, law students and any listener who loves a good story will be caught up in the drama that unfolds, armchair- quarterbacking the cases. Judging judges. Predicting decisions.
We'll meet St. Mary's trial coach AJ Bellido de Luna, a former US Marine, turned cop, turned advocate. He loves his job and protects his students like the warrior he's always been. "I put them through a boot camp in the summer," he says. I want them to be good workers, willing and if they have a chip on their shoulder, fine, I can deal with that. I have a chip, too." At South Dakota University's Knudsen School of Law, its coach, Professor Laura Rose, herself the daughter of a legendary advocacy coach, relentlessly prepares her team for the big leagues—to knock the "South Dakota Nice" out of them. And in New Orleans, beloved coach Adria Kimbrough reveals, mid-season, that she is leaving her team at the end of the year. But first she wants that national championship for her HBCU students.
Class Action plunges listeners into a rich verité-driven soundscape, replete with mic'd up behind-the-scenes drama, in-depth character scenes and immersive courtroom battles. It's a "cinematic podcast": You're there. It's direct and emotional. The music swells, stories play out. Coaches urging players on the sidelines, as Katie and a team of noted attorneys including Preet Bharara, Elie Honig, Lara Bazelon and Tony Serra disentangle the intricacies of American law.
Class Action is a production of Sound Argument and iHeart Media.
Listen
This is a press release which we link to from our daily newsletter about podcasting and on-demand. This is reprinted verbatim; we may rewrite headlines and descriptions.
This page contains automated links to Apple Podcasts. We may receive a commission for any purchases made.