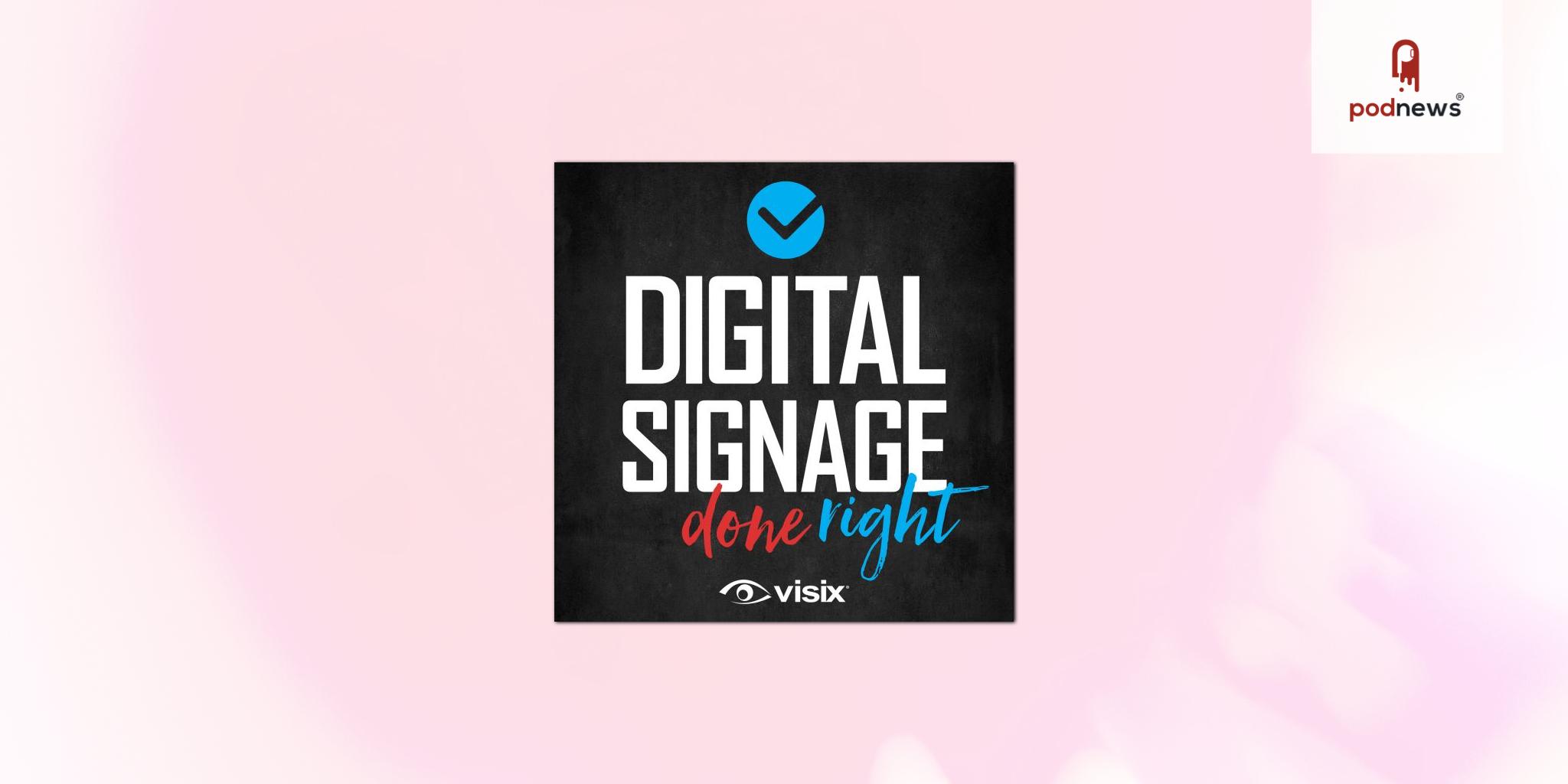 Visix Communications Podcast Wins IABC Gold Quill Award
Press Release · Atlanta, GA, USA ·
Visix, Inc. has been honored with an IABC Gold Quill Award for their Digital Signage Done Right podcast series. The IABC Gold Quill Awards program recognizes business communication excellence globally, and is acknowledged as one of the most prestigious awards programs in the industry.
"We're thrilled to receive an award from such a respected association and congratulate all of the 2022 winners," says Derek DeWitt, communications specialist for Visix. "It's feels great to be included among such a distinguished group that has lots of global PR firms and large communications departments. We're a small team, so having our work recognized is especially gratifying."
Visix's 2022 Gold Quill Award is in the category of communication skills, audiovisual. This is the fourth award for Digital Signage Done Right since its launch in July 2019, and it has been included in best podcast lists by Feedspot, Bananatag and Blogin.
DeWitt hosts the podcast and interviews guests from Visix, as well as external communications consultants and industry experts. Conversations cover a range of topics from basic communications advice to employee engagement and visitor experience, with each episode offering practical tips for listeners.
"It's really all about the guests. They bring their expertise and real-world experience to teach people best practices and warn them about common pitfalls," says DeWitt. "A lot of folks might think our podcast is either pushing product or covering tech topics, but it's not. It's about helping people communicate better. Digital signage software is just one tool that people can use to deliver their messages and engage their audiences. We help our listeners navigate all aspects of organizational communications, whether or not they use digital signs."
Digital Signage Done Right is hosted on Podbean, and is available on Apple, Google, Spotify and other popular podcast platforms. There are currently over 80 episodes available, and new episodes are added every other Tuesday. Episodes with full transcripts are on the Visix website at www.visix.com/resources/podcasts.
About the Gold Quill Awards
For more than 40 years, IABC's Gold Quill Awards have recognized and awarded excellence in strategic communication worldwide. The Gold Quill Awards honor the dedication, innovation and passion of communicators on a global scale with a focus on achieving solid business outcomes. Entries are evaluated by international professional communicators with more than 10 years of experience. For a full list of 2022 IABC Gold Quill Award winners, go to https://gq.iabc.com/Winners.
About IABC
The International Association of Business Communicators (IABC) is the recognized global community of communication professionals representing diverse industries and disciplines. We connect communicators with a global and local network, career opportunities, resources and knowledge – using communication to engage, influence, counsel and execute. At the forefront of the communication profession and setting the global standard, our members are professionals who practice with integrity and passion. For more information, visit www.iabc.com.
About Visix
Visix, Inc. offers a robust suite of digital signage software, content designs and meeting room signs for any organization wanting to engage, excite, and inform their audiences. Our products work separately or together, are competitively priced and scalable, and have powerful interactivity and data integration features for a unified, enterprise signage solution. Our award-winning service and support teams consistently rank the highest in customer satisfaction for fast, professional responses and solutions. Learn more about Visix digital signage products and services at www.visix.com.
Listen
This is a press release which we link to from our daily newsletter about podcasting and on-demand. This is reprinted verbatim; we may rewrite headlines and descriptions.
This page contains automated links to Apple Podcasts. We may receive a commission for any purchases made.