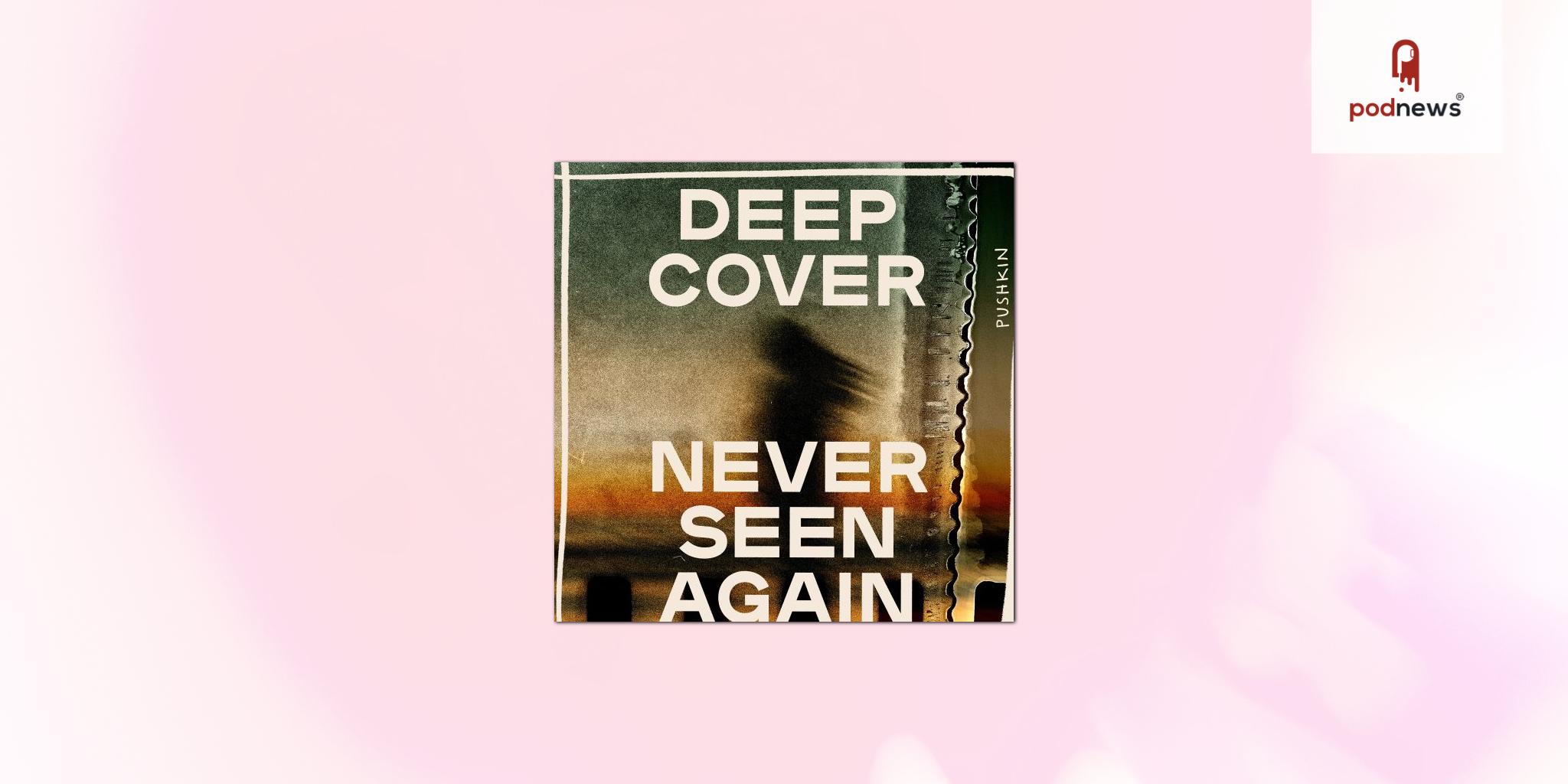 Pulitzer Prize winner Jake Halpern investigates Ivy League identity thief in third season of Deep Cover
Press Release · New York, NY, USA ·
Pulitzer Prize-winning journalist Jake Halpern returns with season three of his hit investigative podcast series Deep Cover – the show about people with secret identities, double lives, and how far people are willing to go in the pursuit of a greater cause. This season starts with the story of Brooke Henson, who disappeared from her home in South Carolina and is never seen again. Seven years later, detectives receive a tip that Brooke Henson is a Columbia University student living in New York City. However when the police come knocking, "Brooke Henson" disappears again. In Deep Cover: Never Seen Again, Halpern unravels a case of identity fraud that led local police, federal investigators, and even the U.S. army on a nationwide manhunt for one woman – Esther Reed.
Told through first-hand interviewers with South Carolina detectives, federal investigators, family members, and Esther herself, Deep Cover: Never Seen Again unravels the lives of two missing young women, Esther and Brooke, whose stories collide when a small town detective discovers an unlikely identity thief pursuing her own version of the American dream. Twenty years later, the imposter, Esther Reed, tells her full story to Jake Halpern for season three of Deep Cover.
The third season of Deep Cover premiers on January 30, 2023 wherever listeners access podcasts. It will feature six narrative-style episodes.
Episodes include:
Episode One: The Dark Corner Brooke Henson disappears from her home in Travelers Rest, South Carolina. No one can find her. She's presumed dead. Then, seven years later, police receive a startling tip.
Episode Two: The Star Man Detective Jon Campbell wants more information about the woman – at Columbia University – claiming to be Brooke Henson. He enlists the help of the Secret Service to get his hands on a treasure trove of documents. More leads, more aliases, more clues. Who is this mystery woman?
Episode Three: The Imposter A woman named Esther Reed has been living in New York, but attending college under a different identity: Brooke Henson. When the NYPD tries to learn more, she flees. In this episode, Esther starts to tell her side of the story – and why she is on the run.
Episode Four: Mata Hari When Esther flees New York, she inadvertently ignites a media firestorm. Reporters and TV producers rush to tell the story of the Ivy League imposter: the so-called "brazen brunette beauty" and "klepto brainiac." Unaware of the media circus, Esther holes up in motels across the country – until the story catches up with her.
Episode Five: The Searchers Esther's sister has been looking for her for nearly a decade without any luck. A US Marshal is brought in to track Esther down. One of them will eventually find her.
Episode Six: A Shared Name Esther faces the prospect of prison time, as investigators in South Carolina seek answers about what happened to Brooke Henson. In our season finale, we bring you the latest details on the fates of both women.
Listen
This is a press release which we link to from Podnews, our daily newsletter about podcasting and on-demand. This is reprinted verbatim; we may rewrite headlines and descriptions.
This page contains automated links to Apple Podcasts. We may receive a commission for any purchases made.