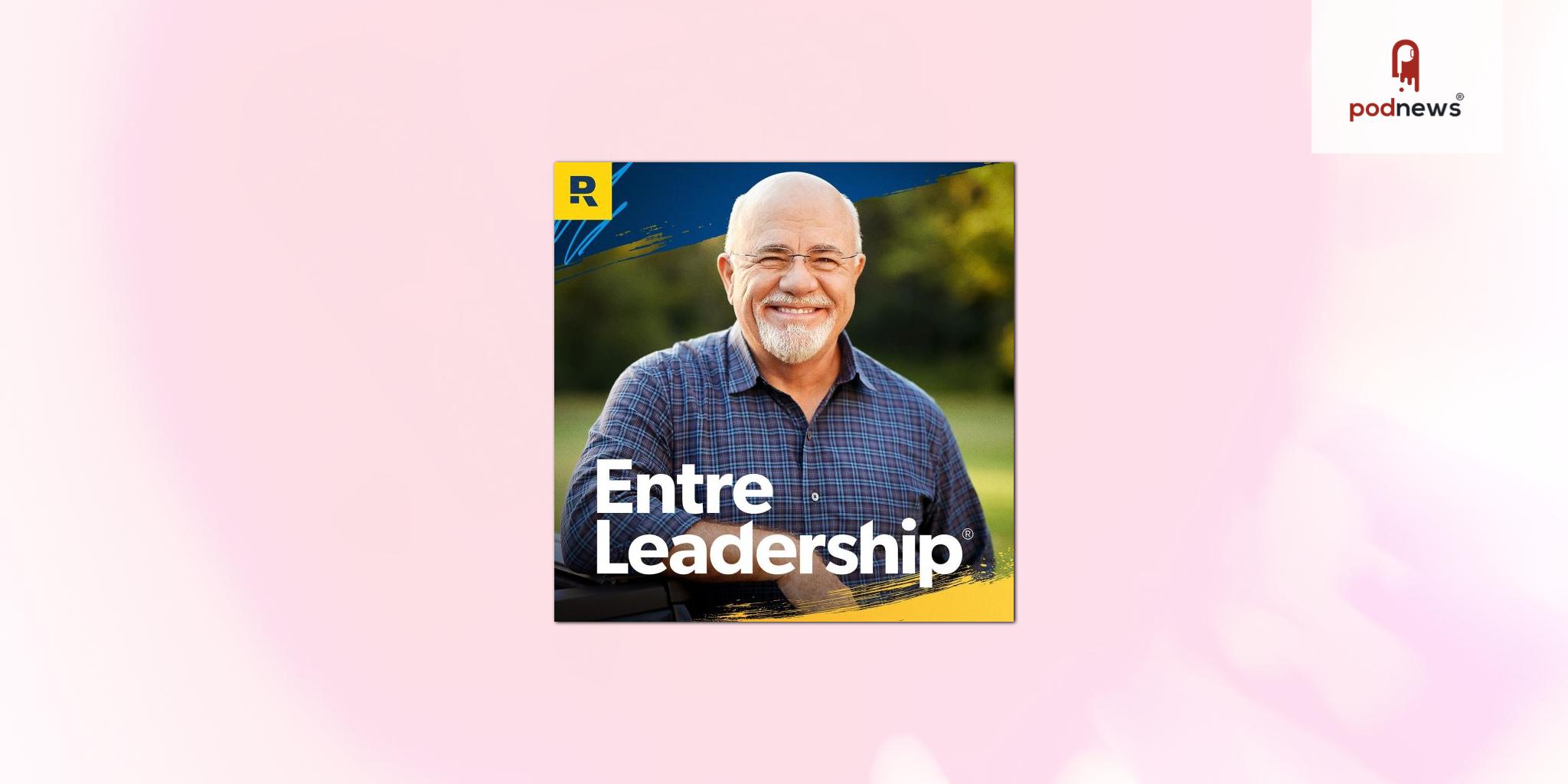 Dave Ramsey to host The Entreleadership Podcast
Press Release · Nashville, TN, USA ·
For more than a decade, The EntreLeadership Podcast produced by the Ramsey Network, has been among the top business podcasts ever created. On Feb.13, Dave Ramsey, a nationally syndicated radio host, author of the No. 1 best-selling book "EntreLeadership," and the CEO of Ramsey Solutions, will take over as its host with a new caller-driven format. He will take calls from America's small-business owners to help guide them through the unique challenges they face as leaders in business.
"Thirty years ago, I started my business from a card table in my living room," Ramsey said. "I know how hard it is to grow a business and grow yourself. "I'm more fired up than ever to come alongside leaders that are in the trenches, scratching and clawing to transform business as usual into the business they dreamed of. This show is everything you wanted to know about business and leadership, but you didn't know who to ask."
The first episode with Ramsey as its host debuts Monday, Feb.13, with new episodes releasing every Monday.
About EntreLeadership
The EntreLeadership team at Ramsey Solutions serves thousands of business leaders every year through their podcast, world-class live events, digital products and business coaching. With a vision to see America's small-business owners thrive, EntreLeadership equips them to lead their teams, grow their businesses, and create world-class cultures. For more information, visit entreleadership.com.
About Ramsey Solutions
Ramsey Solutions exists for those outside its walls, empowering people in the areas of money, business, leadership, career and mental wellness. Through its multimedia platforms, Ramsey Solutions shares life-changing content with millions every day. Ramsey Solutions' products and world-class speakers and authors bring hope to people in every stage of life. Over 1,000 team members are committed to applying biblically based principles to work that matters.
Listen
This is a press release which we link to from Podnews, our daily newsletter about podcasting and on-demand. This is reprinted verbatim; we may rewrite headlines and descriptions.
This page contains automated links to Apple Podcasts. We may receive a commission for any purchases made.