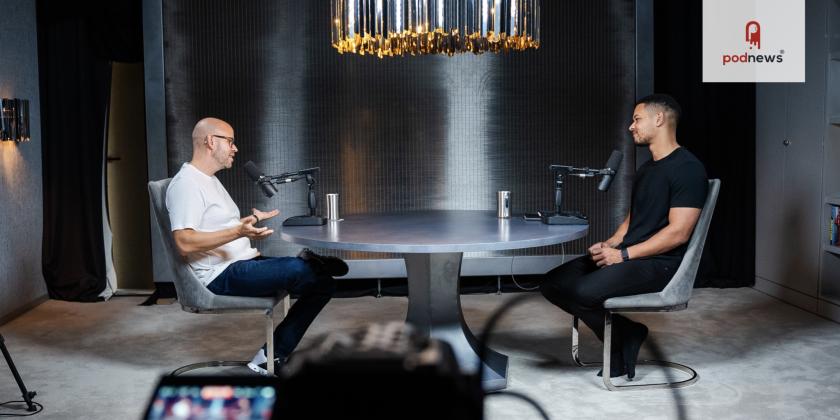 Daniel Ek on Diary of a CEO: how a 23-Year-Old Shy, Underdog, Introvert, Built a $31 Billion Business
Press Release · via DKC News ·
In this latest episode of The Diary of a CEO, Steven welcomes Daniel Ek, the co-founder and CEO of Spotify, who has come a long way from his humble beginnings in the Swedish projects. Daniel shares his personal journey from a single-parent household, where his mother played a pivotal role in shaping his success. Overcoming his introverted nature and not quite fitting in during his formative years, Daniel discovered that his uniqueness would ultimately contribute to his future success.
"I'm an introvert. Not amazing, academically - didn't feel like I belonged anywhere. Average at best. […] I flunked high school, then started my first company and that later got acquired."
At the age of 14, he took his first entrepreneurial steps, starting his own company while still in school, demonstrating his early determination to forge his path. He emphasizes the importance of embracing failure and dispels the notion that effort alone can always surpass talent. Daniel sheds light on the realities of being a billionaire, highlighting how spare time has become his most valuable currency, and why the traditional path to success through university is no longer relevant.
He reflects on his initial early retirement at just 22 and the ensuing and surprising realization that being wealthy and successful could be a source of depression.
"First month was fun - night clubs, sports car….six months in and [I] realized that this thing I thought I wanted, I just didn't at all and I was just empty.
"Just thinking, am I ever going to get out of this depression and what to do in life. […] What if you can work on something you actually care about? What would you pick? Music? But the industry is going down the drain."
Daniel delves into his creation of Spotify, driven by a 'why-not' attitude, and talks about the challenges the platform faced, nearly collapsing four times.
"Ran out of money. I lost all of the hair, gained 30lbs, and the problem was that I modelled myself on the Mark Zuckerberg's of the world…Run every meeting, be the best product person and it just wasn't me. Share the burden with someone. It is so important."
He also compares his own company's ethos with others - particularly Big Tech - and the harm that unfair business practices can cause consumers.
"So many of the tactics that made [Apple] the rebel kind of thing are now stifling innovation. And it's really hurting consumers to a great extent with the 30 percent you talked about. With the fact that a Spotify or any developer, if you don't pay the 30%, you can't speak to your consumers. It is kind of absurd: there's a ruthlessness on the business side of Apple."
Throughout the conversation, he underscores the significance of organizational culture and encourages individuals to take risks and bet on themselves. Daniel Ek's journey from the Swedish projects to becoming the CEO of Spotify, which is a testament to resilience, adaptability, and self-belief.
Listen
This is a press release which we link to from Podnews, our daily newsletter about podcasting and on-demand. We may make small edits for editorial reasons.
This page contains automated links to Apple Podcasts. We may receive a commission for any purchases made.