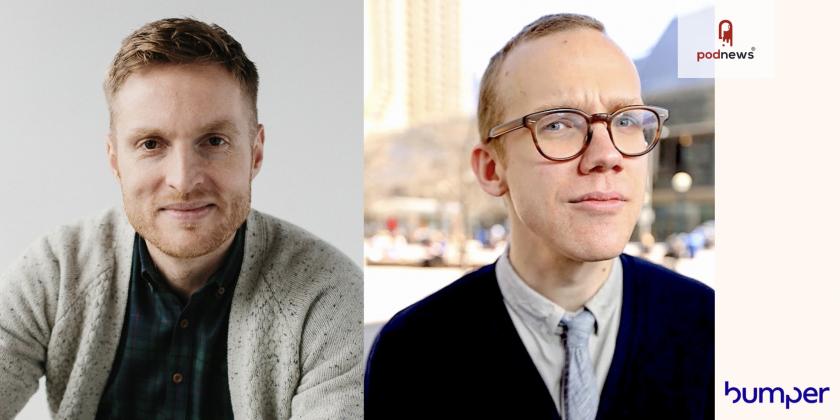 Dan Misener and Jonas Woost launch new podcast growth agency Bumper
Press Release ·
Every podcaster has a number they want to change. More downloads. Less drop-off. Bigger business impact.
Bumper is a new podcast growth agency that helps organizations maximize returns on their audio investments. Founded by Dan Misener and Jonas Woost (both formerly of Pacific Content), Bumper works with forward-thinking brand storytellers to increase the business impact of their podcast portfolios.
As the podcast ecosystem matures, brands need specialized help to create and execute audience growth strategies. Bumper works with organizations that want to find success in the increasingly crowded podcast space.
Bumper's services include podcast audience development strategies, marketing and promotion plans, execution of podcast growth initiatives, and customized measurement solutions.
"Making a high-quality podcast is the first step. But to achieve real business results, you need to reach an audience that cares about what you have to say," says Dan Misener.
"Brands in podcasting have become increasingly sophisticated over the last few years. Gone are the days where simply producing a podcast was novel and exciting. Now clients are looking for specific outcomes and ways to measure those. That's where we come in," adds Jonas Woost.
Bumper will attend the Podcast Movement 2022 conference where Dan will present a session on the power of "podcast neighbourhoods" and how podcasters can use them to discover, target, and reach new audiences.
Please reach out hello@wearebumper.com for more information.
This is a press release which we link to from Podnews, our daily newsletter about podcasting and on-demand. This is reprinted verbatim; we may rewrite headlines and descriptions.